/

/

/

Kilt Cup Update: Caney Creek drops first game
Kilt Cup Update: Caney Creek drops first game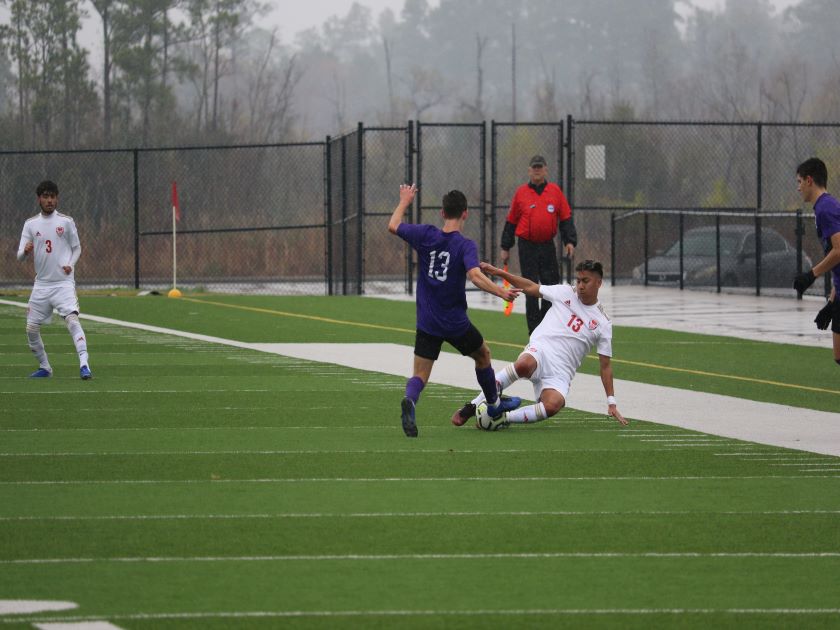 Two second-half goals from the Cedar Ridge Raiders completed a 2-1 comeback victory over the Caney Creek Panthers in the teams' opening match of the 2020 Kilt Cup.
The Panthers took a 1-0 lead into halftime after taking advantage of Cedar Ridge's failure to clear the ball out of their own end with just under five minutes remaining in the half. In the second half, the Raiders brought new energy to the field and dominated shots and possession. After 20 minutes of relentless pressure, Cedar Ridge finally found the back of the net. The Raiders nearly scored again just a few seconds later after drawing a penalty, however, the Caney Creek goalkeeper saved it to keep the game level at one. With under three minutes left in the game, another PK was awarded to Cedar Ridge. This time, the Raiders converted from the spot to complete the comeback and start their Kilt Cup campaign with a win.
Up next for Caney Creek is The Woodlands on Friday at Woodforest Stadium at 10 a.m. The Highlanders will be in action tonight at 8 p.m. at Woodforest Stadium against Rivera.
Articles by Month of Posting