/

/

/

Kilt Cup Update: The Woodlands picks up wins over Rivera and Caney Creek
Kilt Cup Update: The Woodlands picks up wins over Rivera and Caney Creek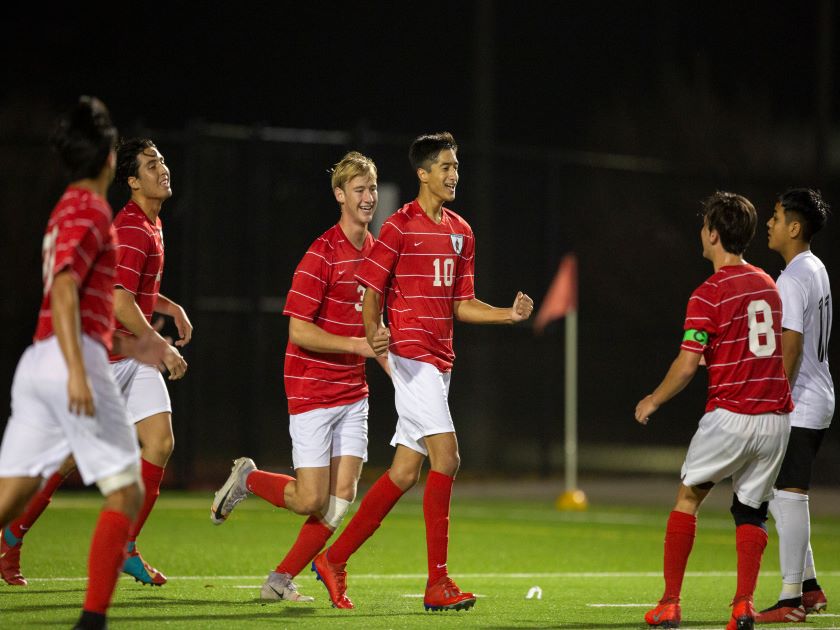 The Woodlands Highlanders Boys Soccer Team is off to a strong start at the 2020 Kilt Cup. The Highlanders are 2-0 at the tournament after a pair of 1-0 wins over Rivera and Caney Creek. The Highlanders have consistently controlled games, owning the possession stat and leading in shots.
Against Rivera, midfielder Hasan Arif got a touch on a loose ball in the box to score the lone goal in Thursday night's win.
On Friday morning, The Woodlands hosted Caney Creek, who was coming off a tough 2-1 loss to Cedar Ridge. This game had a similar script early on with the Highlanders finding chances and being in control of the ball for the majority of the first half. However, the Panthers found new energy at the end of the half that carried over into the second half.
Caney Creek was much more aggressive in the second half and took advantage of what seemed like a Woodlands team that dropped back a bit to start the half. The attacking style of Caney Creek eventually backfired when The Woodlands got forward and dropped a ball just over the heads of the Caney Creek backline that allowed midfielder Ander Ormaza to make a run in behind the defenders and knock in the game-winning goal.
Both teams will wrap up the tournament with games on Saturday. Caney Creek will meet Cypress Ridge at Moorhead Stadium at 5 p.m. The Woodlands will take on Spring Woods at Woodforest Stadium at 7 p.m.
Articles by Month of Posting