/

/

/

Lazy Gardener & Friends for January 10, 2020
Lazy Gardener & Friends for January 10, 2020
By:
Nature's Way Resources | Published 01/10/2020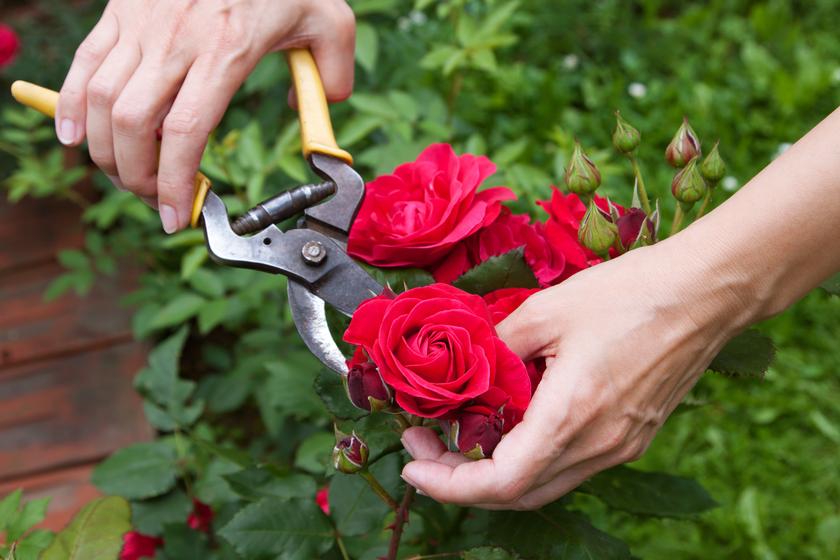 DON'T MISS THESE CHANCES TO REAP VAST GARDENING REWARDS
By Brenda Beust Smith
Greater Houston area (and beyond) gardeners -- especially parents or those who work with children – have an incredible opportunity Sun., Jan. 26, 2020, at the free public, one-day-only "soft opening" of the Susan Garver Family Discovery Garden -- first completed aspect of the new Houston Botanic Garden (2-4 pm; 8205 N. Bayou Dr., Houston, 77017).
This is a special, one-time-only opportunity to see the Garden, for now. HBF is still at least 8 months away from regularly opening the gates to the (admission-paying) public.
.
So this will be a unique -- perhaps-once-in-a-lifetime -- chance to watch Nature in action, to see how pros start from scratch to work with a surrounding ecology to develop what should one day be a world-class botanic garden.
Only by being there at the beginning can one later truly appreciate how professional horticulturists coax plants to grow in harmony with -- and often in spite of -- the natural world in which a garden is set.

Not to mention how it will zhuzh up your gardening image to be able to later knowingly point out to friends "how much things have changed since . . .!"
Above, Susan Garver Family Discovery Garden's,
l to r, Cypress Swamp and Rainbow Perennial Garden
Children will reap the rewards of this opportunity the most, of course. They will be able to watch development far into the future and recall, "I remember what it was like when . . ."

This particular phase of the new Houston Botanic Garden is named for the late Susan Garver, long-time Girl Scout troop leader. Susan's husband Mike, daughters Beth and Gretchen, and sons-in-law Donald Black and Alan Hilyard made a transformational gift to the recently completed Grow Houston's Garden capital campaign

The free, Sunday, Jan. 26, "completion celebration" ceremony with Mayor Sylvester Turner and other officials will offer the first sneak peek at the first of three feature gardens in Houston Botanic Garden's Phase I.
The official opening of Phase 1 will be in Fall, 2020. Take lots of pictures. They'll be fun to show off years from now when Nature and HBG staffers have worked their joint magic.
Susan Garver Family Discovery Garden's Lagoon
This garden will soon be hosting educational programs for area school children and select families. Young "scientists" will identify plant parts, healthy soil, insects, flowering plant cycles and seeds, to name just a few of the many scheduled programs -- a grand opportunity to be "in on the beginning."

Houston Botanic Garden, a nonprofit organization, was formed in 2002 and broke ground in 2019 on a 132-acre site a short distance from downtown Houston. Planned phases extend over the next 30 years.

Not many folks get the opportunity to watch a world-class garden grow from its very beginnings. Don't let this chance pass you by. If you can, let them know how many will be coming with you. It would help. Details and RSVP: hbg.org.
* * *
WAGONS HO!
BEST PLANTING TIME FOR FRUIT AND NUT TREES!
Major local organizations' fruit, nut & berry tree sales abound throughout the Greater Houston area now, to take advantage of this, our best time for planting these. Shop smart! Check out the listed websites for sale inventories and great advice -- especially if you are new to this area. The Greater Houston Area is a unique subtropical area that in many cases will change the rules used for planting fruit, nut & berry trees in other area of not only the nation, but even Texas as well.
As John points out below, trees in general are major assets to not only our landscapes, but our whole ecology as well. Fruit and nut trees give an extra, delicious bonus!
Take advantage of the free information available from locally-experienced volunteers at these and other Master Gardener and organizational sales. Be sure to tell them WHERE you live and garden. The Greater Houston area encompasses several different climates and these DO make a difference.
Most notable has to be:
The Nation's Largest One Day Fruit & Nut Tree Sale . . .
SAT., FEB. 15: URBAN HARVEST 20th ANNUAL FRUIT TREE SALE, 9am-1pm, Sawyer Yards, 2010 Winter St. UH's 4,000-plus fruit trees are selected specifically for the Greater Houston area. Member specializing in various varieties are always on hand to "get specific."
As with all the Master Gardener sales listed below, you can get a preview of varieties for sale by logging onto each group's website. So far, these are the ones submitted to us. Check our future calendars for more MG sales:
I dare say most of today's readers weren't around when our local Master Gardener groups, led by fruit & nut tree experts and homegrowers who formed the the Gulf Coast Fruit Study Group, started these wonderful sales decades ago. So you will appreciate what Heidi Sheesley is saying below, you need to know that, in those early days - a review by Dr. Bob Randall, she and Bill Rohde, through Heidi's Treesearch Farms wholesale growing enterprise, were literally the lifeblood of these early sale inventories.
At that point in time, most of our retail fruit and nut tree varieties were imported from East and West growers. Some worked, some didn't, and frustrations ran high. It took a lot of cooperative experimentation to come up with varieties everyone felt comfortable recommending to John Q. Homeowner. Treesearch Farms was the site where a great deal of that (often donated) experimentation took place.
And still today, Heidi & Treesearch Farms continue as an active wholesale supplier for organizations' sales, retail nurseries and landscapers.
Remember, when it comes to success with fruit and nut trees in the Greater Houston area, as with any edibles here, the key to success: following LOCAL advice.
All the sales above will have many new and exciting varieties to try. But, if you're not experienced with a particular variety, talk to volunteers about what your planting situation will be. They will know best how to advise you. Remember, old favorites go quickly and supplies will be limited. A limited number of wagons are often provided, but smart shoppers bring their own.
Below, Heidi suggests a few varieties most sales should carry. Check their 'Preview Lists' (see above) to be sure.
For the less adventurous and those new to gardening here, Heidi suggests starting with of our longtime tried & true super-hardies. You can't go wrong, she says, with citrus and figs. Four proven successful producers Heidi highly recommends are . . .
CITRUS
MANDARIAN KISHU SEEDLESS
Dwarf tree, easy to grow, easy to peel, small, delicious seedless fruit that tastes like tangerine candy. Ideal for garden or container. Cold-hardy to mid-20s once established
CITRUS
CARA CARA PINK
NAVAL ORANGE
Beautiful little evergreen tree. Seedless navel orange, juicy pink flesh. Almost seedless. Ripens early December. Like all citrus, super fragrant white blooms. Often mistaken for a grapefuit!
FIG
CELESTE
"Texas Sugar Fig"
(Above) One of our most popular, figs. Very cold hardy. Easy to grow. Purple-brown skin, pink flesh, medium sized fruit, excellent sweet flavor. Mulch with leaves. No pruning necessary unless grows out of bounds!
FIG
LSU GOLD
(Above) Unique large yellow fruit. Exceptionally sweet, heavy producer
Photos by Heidi Sheesley, Treesearch Farms.
Treesearch Farms/Facebook
* * *
If you feel you could use just a little more hands-on guidance, drop by the Houston Urban Gardeners (HUG)'s Mon., Jan. 13, "Fruit Trees in Your Landscape" by Howard Starr (6:30pm, West Gray Multiservice Center, 1475 West Gray. Details: houstonurbangardeners.org
* * *
Check our calendar below for additional tree/plant sales coming up.
If you don't see your county listed, you can contact them at: mastergardener.tamu.edu/county-programs/
* * *
What now? Holiday gift plants, l to r, Christmas cactus, chrysantemums,
cyclamen and poinsettias (Ed Holland's poinsettia in the Memorial Area.)
ONE LAST THOUGHT ON THE HOLIDAYS . . .
Wondering what to do with that gift plant — Christmas cactus, chrysanthemum, cyclamen, poinsettia? All can be planted IN your garden or in containers and will hopefully live to once again color-the-world. None of these are "indoor" plants, although some folks do have success with Christmas cactus. These don't like central heating or AC (too drying) and they need lots of light, the kind you get even in shade outside but which is very hard to reproduce inside. They love our humidity, but can't take overwatering.
CHRISTMAS CACTUS - I'll be honest. The ONLY time I ever got one to rebloom was when I stuck in an extremely well-drained shady spot after Christmas and totally ignored it. The next fall, I had flowers blooming. Most of the time, however, it's pretty tricky. For detailed instruction, a great source: Buchanan's Native Plants' website Christmas Cactus notes.

CHRYSANTHEMUMS - better choices for lazy gardeners. Let the blooms die naturally, then cut stems back. Leave in pot in protected area until spring. Then plant in a sunny area. They bloom twice here, spring and fall.

CYCLAMEN - These won't rebloom, they need a VERY cold dormant period to trigger flowering. However! Varieties on the market now will cheerfully bloom outdoors all though our winter, so are a great investment. Ideal for front door containers, etc. Water when flowers start to droop, but be sure drain hole is open. Can't stand wet feet.

POINSETTIAS - These do survive outdoors here if you can get a good root system started. They like bright shade, under pine trees for example. The problem is, you don't know what happened to that plant before you bought it. If it was stressed in any way, chances are it won't survive. But it can't hurt to try. Wait until spring to plant in an extremely well drained area. Mulch well.
* * *
"LAZY GARDENER SPEAKER LIST" & "PUBLICITY BOOKLET"
are free — email request to: lazygardener@sbcglobal.net
Brenda's column in the LAZY GARDENER & FRIENDS HOUSTON GARDENNEWSLETTER
is based on her 40+ years as the Houston Chronicle's Lazy Gardener
NEWS FROM THE WONDERFUL WORLD OF SOILS AND PLANTS #107
Questions we often get asked are: Why should I plant trees? When should I plant trees?
The answer to the second question is NOW! Late fall and winter are the best time to plants trees.
The answer to the first question is enormous. The benefits of trees are tremendous and without trees, life as we know it would not exist.
The benefits of trees can be broken down into several categories: Environmental, Social, Health, and Economic. So, let's go through each of these areas.
Environmental:
Planting trees are the quickest and cheapest way to fight climate change
One acre of mature trees removes as much carbon dioxide as produced by driving your car 26,000 miles (this is 26 pounds of carbon!)
In addition to storing carbon in the wood of their structure, tree produce root exudates composed of carbon atoms that feed microbes and store carbon in the soil as humus
Trees absorb odors and pollutant gasses (nitrogen oxides, ammonia, sulfur dioxide, ozone, smoke, and other gasses)
Trees remove particulate matter like dust and ash from the air that forms smog and causes breathing problems
Reforestation protects topsoil from degradation from the baking heat of the sun, wind, and rain.
Trees help prevent erosion as they act like an umbrella and reduce the energy from raindrops and reducing silting of bayous and streams
Tree roots help loosen soils allowing water to infiltrate the soil
Microbes living on tree roots help biodegrade toxic chemicals
Trees prevent desertification
Social:
Trees are beautiful and pleasing to look at
Trees provide food for caterpillars which then provide the high protein food birds need to feed their young
Trees provide beauty through their flowers
Trees are host plants for many species of butterflies and moths
Trees provide a tapestry of colors, scents, and forms to enjoy that change throughout the year
The color green is relaxing and relieves eye strain
Trees screen unattractive views and soften the hard outline of concrete, asphalt, steel, etc.
Trees absorb and block sound, reducing noise pollution by 40-50% and even more in some cases
Under the canopy of a big shade tree is often a great place to relax and visit
Health:
Many trees produce a wonderful fragrance form leaves, flowers, roots, bark and wood that stimulates our immune system
Looking at green leaves from trees help us relax and stimulate our immune system for better physical and mental health
Exposure to trees and other greenery lowers heart rates and relaxes brain wave patterns
Airborne chemicals emitted from green leaves lowers our blood pressure and helps us feel good.
Many trees have medicinal properties
Sounds from multiple song birds living in the trees lowers our stress levels
The fragrance of the forest floor from fungi and other microbes decomposing dead wood (from the trees) lowers our blood pressure and sharpens our mental focus and it increase production of serotonin and other beneficial chemicals in our brains
Parks with trees promotes greater physical activity
Girls whom have a view of trees at home score higher on self-discipline tests
Trees provide oxygen for us and other life forms to breathe
The canopy of trees protects children from ultra-violet radiation
Trees provide food for humans, animals, birds, insects and other life
Studies have shown that if there is a view of trees out their windows patients heal faster with fewer complications
Children with ADHD show fewer symptoms when they have access to trees and nature
Neighborhoods with trees have less crime than neighborhoods without trees
The environmental benefits of trees reduce asthma
Trees by lowering particulate matter pollution outdoors reduced indoor particulate pollution in adjacent homes by 50%
Economic:
Trees provide shelter, fuel, food, medicine and building materials
Trees reduce the heat island effect in our cities as well as lower our electric bills (as much as 50% in some areas)
The evaporation from a single tree can produce the cooling effect of a ten-room sized air conditioner operating 20 hours per day
A lush canopy can reduce summer temperatures 6-8 degrees as compared to neighbor hoods without trees
Trees around agricultural land increase yields of the main crop and reduce problems
Trees clean the air, produce oxygen, intercept airborne particles, and reduce smog which helps meet urban air pollution requirements
In urban areas with trees there are lower crime rates
Trees used as windbreaks can reduce residential heating costs 10-15%, while shading and evaporative cooling can lower cooling costs by 20-50%
Urban forests improve water quality
A Palo Alto study found that trees in the city can intercept 135 million gallons of rainwater reducing flooding
Trees capture and slow rainfall and their roots filter water and recharge the water table this reduces run-off which reduces flooding which saves stormwater management costs
For every 5% increase in tree cover added to a community, storm water runoff is reduced by approximately 2%
Trees clean and reduce polluted water from reaching our bays
Homes with trees sell more quickly and are worth 5-15% more than those without trees
Homes where the entire street is lines with trees sell for an average of 25% more than the same house without trees
Trees enhance economic stability by attracting businesses, since people linger and shop longer when trees are present and they spend more money
When a canopy of trees is present, apartments and offices rent more quickly, have a higher occupancy rate, workers have less absenteeism and are more productive
Trees reduce wind velocity during storms reducing the damage
If only three trees were planted for every unshaded single-family home in US cities, this would be 100 million additional trees, saving society $2 billion per year in energy costs
Lower income neighborhoods have less trees and the lack of trees is associated with the problems they face
"The wonder is that we can see trees and not wonder more"
Ralph Waldo Emerson
* * *
Have You Tried ...
MEXICAN WHITE OAK
(Quercus polymorpha)
Extremely hardy, low maintenance & disease resistant, Mexican White Oak is growing in popularity. Particularly noted for its drought-tolerance (which translates plant in a WELL-DRAINED spot here). Most "fast-growing" shade trees tend to be short-lived. Not this one. Average growth 4' per year to 40' height, making it great west-side shade to reduce electric bills. Late winter leaf drop quickly filled in with spring green. Seldom need pruning except perhaps to raise the canopy, disease-resistant. Also called Monterrey oak or netleaf white oak.
MEXICAN WHITE OAKS are carried by Nature's Way Resources (Map).
Or . . . contact our sponsor, Montgomery Pines Nursery in Willis, our other
sponsors below or your neighborhood nurseryman for possible sources.
* * *
Articles by Month of Posting