/

/

/

The Woodlands punter named to Whataburger Super Team
The Woodlands punter named to Whataburger Super Team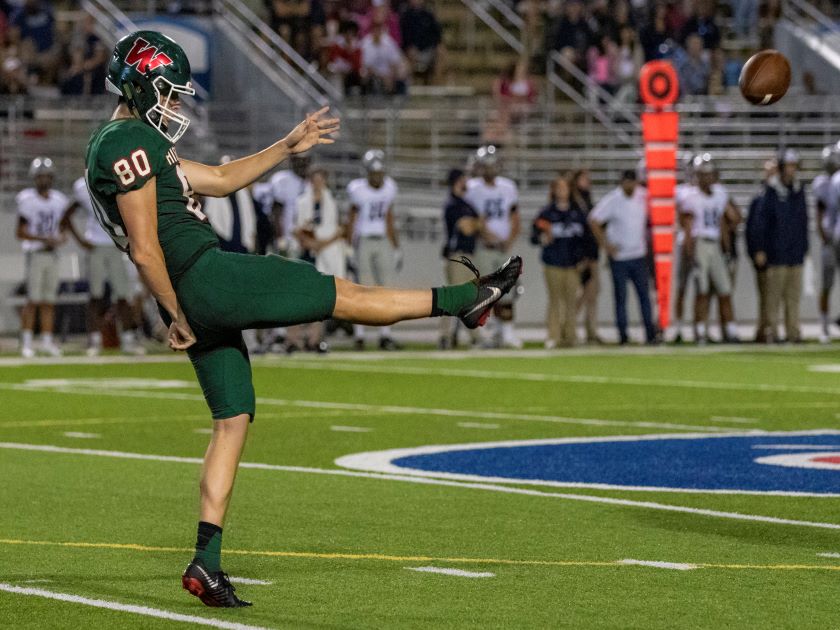 Fabrizio Pinton, punter and kicker for The Woodlands Highlanders was recently named to the 2019 Whataburger Super Team. The fan-voted roster that honors the top players in Texas high school football is put together thank to the partnership between Dave Campbell's Texas Football and Whataburger.
Pinton, who is known for being a special teams weapon, averaged just under 40 yards per punt on 39 attempts this season for a total of 1,515 yards, including a season-long 72-yard punt. As a kicker, Pinton made 15 field goals and 31 extra points in 2019. After another strong season, Pinton signed with Air Force.
For the rest of the 2019 Whataburger Super Team, click here.