/

/

/

Lazy Gardener & Friends for January 24, 2020
Lazy Gardener & Friends for January 24, 2020
By:
Nature's Way Resources | Published 01/25/2020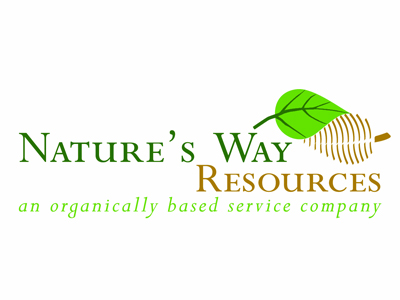 Our climate is speaking to us . . . and our gardens are listening even if we won't

By Brenda Beust Smith
Today I am turning the column over to Dr. Bob Randall, who for a long time has been observing, recording and coping with the way climate change is affecting our gardens. I've sung Bob's praises so often in this column, suffice it to say now that if you want a bible for edible gardening for this area, pick up a copy of his newest book, "Year-Round Food Gardening for Houston and Southeast Texas" (Urban Harvest).
Bob's new book is a guide with useful suggestions for navigating these changes while continuing to eat gourmet fruits and vegetables year-round, as he often says. It is available through Urban Harvest and independent nurseries, including Nature's Way Resources,
Below, Bob gives us a preview of the climate change effects on our gardens he'll be discussing SAT., FEB. 1: NEW PLANTS & NEW PLANTING SCHEDULES IN OUR CHANGING CLIMATE, 11-12:30 at Wabash Feed & Garden, 4537 N. Shepherd Dr. Free, 713-863-8322, wabashfeed.com. Among the points he will cover are:
All plants have temperature tolerances and preferences for air temperatures, soil temperatures, pollination temperatures, and for food crops, harvesting temperatures.

Good gardeners plant annual plants when the temperatures for the months ahead are right for the plant, and they avoid climate conditions when the plant won't grow, will struggle with pests, produce poorly, or die. Perennial plants like fruit trees must manage temperature extremes for decades.

Historically, Southeast Texas has had many temperature differences month to month from one location to another. Galveston and parts of Houston these days often have no winter freezes, while Madisonville and Conroe have many. There are even significant temperature differences between Bush and Hobby Airports.

This means that you need a vegetable planting schedule and fruit tree variety list that changes depending on where you are located.

Temperatures and rainfall levels are meanwhile changing with higher temperatures and more rainfall. So your planting lists and planting schedules may need to change every decade or so, and your drainage design also.

Because of temperature changes, lettuce and broccoli have shorter seasons at many Southeast Texas locations than they did in the 1980's, and in some places the tomato and pepper seasons in fall have gotten longer.

If you never had luck with Brussels sprouts because it got too hot when the sprouts just started to develop, then the solution may be to plant seeds much earlier inside under lights.

Some fruits (like papayas, avocados, pumelos and starfruit)) that use to be impossible here except in a greenhouse, are now not too difficult outside in the warmer parts of our area.

Papayas

Starfruit

Pumelos
At the same time, the number of productive varieties of temperate fruit trees like peaches, plums, and apples are getting fewer.
Bob will be in the Fruit Tree Information Booth at the SAT., JAN. 25: HARRIS COUNTY MASTER GARDENER PLANT & FRUIT TREE SALE, 9am-1pm, Richard & Meg Weekley Park, 19110 Longenbaugh Rd., Cypress. Preview list: hcmga.tamu.edu.
In the coming months, check out any event in our calendar below with Bob as a speaker or co-presenter. That way you can ask about your specific area and changes he's observing in addition to those listed below.
Another great source of information on changes is the abundance of classes offered by Urban Harvest (urbanharvest.org), with Dr. Bob Randall as either presenter or co-presenter. Check them out!
* * *
"LAZY GARDENER SPEAKER LIST" & "PUBLICITY BOOKLET"
are free — email request to: lazygardener@sbcglobal.net
Brenda's column in the LAZY GARDENER & FRIENDS HOUSTON GARDENNEWSLETTER
is based on her 40+ years as the Houston Chronicle's Lazy Gardener
BOOK REVIEW

"GRAIN BRAIN – The Surprising Truth About Wheat, Carbs, and Sugar – Your Brain's Silent Killers
by David Perlmutter, MD, with Kristin Loberg, Little, Brown Spark, Hachette Book Group, Revised 2018, ISBN: 978-0-316-48513-5
In this newsletter we often talk about the link between the soil, microbes, plants and animals, especially humans. From numerous articles and books on health, we know that the grains like wheat today, are not the same as they were in 1900 much less during biblical times. The hybridization of food crops to increase yield has drastically changed the nutrition value (lowered) and other items from amino acids and proteins to carbohydrates, vitamins and minerals (essential elements) in our food, all for the worse. This does not include the toxic contamination from heavy metals in fertilizers to pesticides and other dangerous chemicals on and in the food supply.
This book looks at another aspect of our poor-quality food that causes so many health issues.
The popular Mediterranean diet has received lots of validation in mainstream scientific literature as being a healthful choice. However, the type grains consumed in the diet greatly affects the outcome of the diet and this is one of the mainstays of the book. Note: One study I read stated that gluten in wheat has increased from less than ½ percent in 1900 to over 20% in today's hybridized varieties.
"Dr. Perlmutter, whose credentials as a board-certified neurologist and American College of Nutrition Fellow, make him a uniquely qualified voice in the debate about which foods are best for the brain and body."
Many people in today's society are gluten sensitive which may cause or aggravate many health conditions from weight gain, anxiety, depression, several chronic conditions, cognitive decline and neurological disease, and issues with our gut microbiome.
"Drawing on the latest developments in scientific research, which have further validated his recommendations, he explains how the Grain Brain program boosts the brain, shows the benefits of using fat as a main fuel source, and puts forth the most compelling evidence to date that a non-GMO, gluten-free, and low-carb diet is crucial for cognitive function and long-term health."
In one of the charts he lists over 21 names for gluten used by the food processing companies to hide the gluten content in our food. He also challenges conventional medical thinking which often angers those who profit from our illness as well as those who profit from selling worthless food items.
Numerous studies have confirmed much of what he talks about. The largest weakness I found is not discussing the dangerous chemicals used on wheat and other grains to dry them (like glyphosate used in Round-Up). The other item is a little more information on GMO (Genetically Modified Organism) crops. Especially those that contain the poison Bt gene (found in corn), which disrupts the microbiome of our digestive system. Additionally, GMO crops use far larger doses of glyphosate. Both of these issues are related to many of the same health problems as gluten.
"The author proposes that the carbohydrate-laden foods that form the staple of many diets may cause brain problems as diverse as migraines, ADHD, Parkinson's, depression, anxiety and more. In addition, he provides ample evidence to suggest that diabetes, a disease already linked to the high sugar content of carbs, doubles the risk of developing Alzheimer's and other forms of dementia. Gluten, not cholesterol, activates damaging chemical chain reactions which can result in inflammation and leave the brain and heart vulnerable to dysfunction and disease—even if an individual has no gastrointestinal sensitivity to gluten."
"Featuring up-to-date data and practical advice based on leading-edge medicine, plus a wealth of new recipes, Grain Brain will give you all the tools you need to restore your health and achieve optimum wellness for lifelong vitality. "
* * *
Articles by Month of Posting