/

/

/

Lazy Gardener & Friends for January 31, 2020
Lazy Gardener & Friends for January 31, 2020
By:
Nature's Way Resources | Published 01/31/2020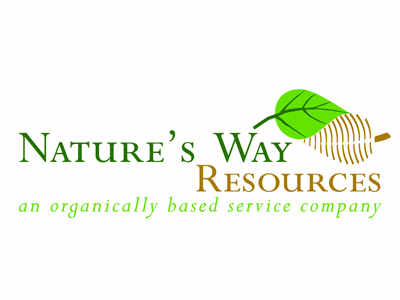 WEATHER RULES "LOCAL" IS THE KEY!
By Brenda Beust Smith
No winter lasts forever; no spring skips its turn.
-- Hal Borland, 1900-1978, American author, journalist and naturalist
Folks, some notes:
I had a major computer crash with backup failures and, while recovering as much as possible, not as much was saved as I hoped.

All recently-submitted recoverable event notices are now in the calendar. If you don't see yours, please send again!

If you resubmit an event notice, so note and, PLEASE!, type it right into your email -- event notices in our exact calendar format -- so I can copy and paste them right into the calendar. No pdfs or flyers or extended paragraphs, please. Email to me at lazygardener@sbcglobal.net
Thanks! Brenda
What's ahead in our always-roller-coaster weather? The Old Farmer's Almanac isn't perfect, of course, but it's been around since 1792 (Washington was President). It's almanac.com prediction for Houston's February 2020 is:
"Winter will be milder and drier than normal, with below-normal snowfall in places that normally receive snow. The coldest periods will be in mid- to late November and early January and from late January into early February.
Although there's no hard freezes indicated ahead for our area, remember the largest snowfall we've ever had -- 20 inches! -- was in February. Okay, it was in 1895 (on Valentine's Day). But "global warming" doesn't just mean hotter all the time. It means increasing extremes in both directions.
Be forewarned: Facebook "friends" constantly share seasonal Planting Guides, especially for vegetables. Don't rely solely on any such guides unless specifically labeled for the "Upper Texas Gulf Coast."
Planting times in our unique subtropical area are often different from even other parts of Texas. On top of that, even these may not be the same as they were in the past here. Planting at the right time is more key than ever, especially with edibles and annual type plants.
Excellent guides are those produced by Urban Harvest and your local county Master Gardeners. To reach your county Master Gardeners:
mastergardener.tamu.edu/county-programs
Hurry if you're planning to put in some fruit trees. First check specific varieties listed in Urban Harvest's Fruit Trees, Shrubs, and Vines Suited to the Greater Houston Area

All shrubs can be planted now. But don't prune spring-bloomers like azaleas, camellias, Japanese magnolias or bridal wreath (right). You'll cut off the flowers. Prune these after they bloom. Ok now to prune summer blooming shrubs.
Plant only later-blooming bulbs like amaryllis, cannas, gladiolus, etc. Plant glads every two weeks for a longer bloom period.
Most nationwide "spring-planting" guides include April as "spring." By then, our soil has started to heat up too much for many traditional spring flowers to set strong roots. Your local, independent nursery will focus on having the right plants at the right time for your area gardens.
Bluebonnets (above) are a good example of now-too-late-for-planting-seeds. As with most native wildflowers, plant bluebonnet seeds in Nov.-Dec. Bluebonnets prefer all day or part sun and a well drained area. Their roots easily rot during our monsoons if they stay too soaked too long. If they haven't worked planted in your yard or gardens, try hanging baskets, containers, etc. And, yes, they do come in white and "UH Cougar" red as well as blue. Hybridizers aren't messing with our state flower.These occur naturally in Texas. The Bluebonnet Festival in Chappell Hill will be April 18 & 19, 2020.

Have you tried and failed with strawberries? Try planting them in a hanging basket or container too. It's ironic that sometimes strawberries are tough to grow here (too wet), considering Pasadena was once the Strawberry Capital of the World. (this link includes a great story about Clara Barton, American Red Cross founder).
Pasadena celebrates its heritage with an annual Strawberry Festival (May 15-17, 2020). No strawberry plants for sale, but lots of family fun.
CITRUS GREENING QUARANTINE: Tip o' the trowel to BOB WHITE, who wanted to confirm that Galveston County had been added to the Texas Citrus Greening list. Galveston County Master Gardeners confirm that yes, it was added October 2019 adding, "In the Gulf Coast region Brazoria, Fort Bend, Galveston, Harris and Montgomery counties are under the quarantine." Citrus greening is a disease that, to date, has cost U.S industry losses of over $3.63 billion. More information what quarantine means can be found on the Texas Dept. of Agriculture website: texasagriculture.gov/RegulatoryPrograms/PlantQuality/PestandDiseaseAlerts/CitrusGreening.aspx
* * *
"LAZY GARDENER SPEAKER LIST" & "PUBLICITY BOOKLET"
are free — email request to: lazygardener@sbcglobal.net
Brenda's column in the LAZY GARDENER & FRIENDS HOUSTON GARDENNEWSLETTER
is based on her 40+ years as the Houston Chronicle's Lazy Gardener
NEWS FROM THE WONDERFUL WORLD OF SOILS AND PLANTS #109
Several times over the last few years I have reported on many new studies talking about the health benefits of Elderberries. Many nutritionists are calling Elderberries one of the super foods for good health.
My first exposure to elderberries was when I was about 7 years old. My father and I would walk over to White Oak bayou (before the Corp of Engineers ruined it) where elderberries grew along the shore line. He would take some thick stem cuttings and showed me how to remove the pithy core. Next, he would collect a pine branch and whittle it down to make a plunger that would just fit inside the hollow cane. I would stick a china berry inside and presto I had a pop gun that could shoot the berry almost 100 feet.
As I was older and in Boy Scouts working on a survival merit badge, I started learning about the culinary or food aspects of this plant, from the flowers to the berries. Later while in college I worked part time jobs for local farmers where they also fed me. I learned how delicious elderberry fritters (fried flower heads) could be.
Photograph from Internet, source unknown
American Elderberry (Sambucus canadensis) Plant with Flower Clusters. Photo by Jim Baker.
I experienced elderberry jelly and jam and on occasion elderberry wine that also tasted pretty durn good.
Photograph from Internet, source unknown
Ancient society knew about the benefits of elderberry, "the plant of God that heals everything it touches", Hippocrates. Others have called it the medicine chest of the people.
American Indians would sometimes include dried elderberries in their pemmican to add nutrition and some sweetness.
Today I continue to learn about this amazing plant, from the beautiful flowers and delicious fruit to its ability to help stabilize shorelines and prevent erosion.
Elderberries make great screens and hedges and dampens the sound of unwanted noise. Many insects love the pollen including butterflies, bees and other pollinators. Many forms of wildlife love the fruit from birds to small mammals to even box turtles and snakes.
Modern researchers have found that some of the phytochemicals found in the fruit makes it harder for viruses and bacteria to reproduce. The berries (actually drupes for those whom want to picky) also contain health promoting chemicals called flavonoids, more than any other berry. It is also has the highest antioxidant properties of any of the berries. Additionally, they are higher in minerals and other nutrients than other berries.
In addition to wine, elderberries can be used to make meads and beer, cake and meat glazes, soups, tinctures, and syrups.
There are many cultivars available today of both native American and European species. However, the nutrient content is not as high and they are not as tough as the native wild varieties.
Elderberries are perennials that will grow in almost any soil with part to full sun. Native varieties do not care about pH and are very drought tolerant in our area once established. They are essentially disease and pest free or as Brenda might say "a perfect Lazy Gardener plant".
A couple inches (2-4 inches) of leaf mold compost or good aged Native Mulch will make them very happy. They quickly respond to a good organic fertilizer and really like fish emulsion supplements. The Microlife family has very good products for both of these.
This is an excellent plant, extremely low maintenance, and great for habitat gardening. For those interested we have them growing wild on our facility if you want seeds or cuttings and we propagate a few for sale in our nursery.
For more information a good book is:
"the elderberry book – forage, cultivate, prepare, preserve", by John Moody, New Society Publishers, 2019, ISBN: 978-0865719194
* * *
* * *
HAVE YOU TRIED . . .
BUTTONBUSH
(Cephalanthus occidentalis)
This 6-12' multi-branched perennial shrub attracts birds, butterflies and bees, especially native, bumble and honey bees. It tolerates (prefers!) moist, shade/part shade areas, so is ideal for spots where rainwater collects. The fragrant, eye-catching white buttonlike flower balls appear June-Sept.
Articles by Month of Posting