/

/

/

Enjoy Exciting New Virgin Voyages with Fox Travel
Enjoy Exciting New Virgin Voyages with Fox Travel
By:
Fox Travel - Associate, American Express | Published 02/06/2020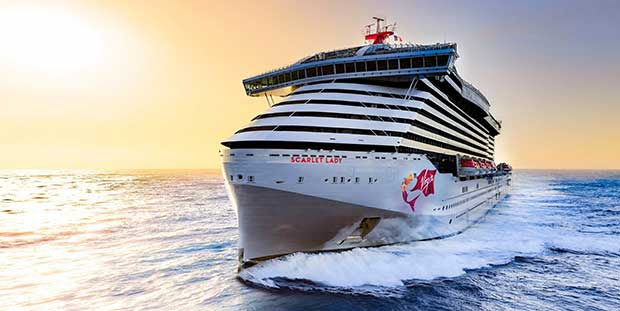 Fox Travel can not be more excited about Richard Branson's Virgin Voyages. The only cruise ship dedicated for "Adults Only" on year round sailings from Miami, FL. With 4 - 7 day sailings to Key West, Dominican Republic, Mexico and San Juan Puerto Rico. Plus a private Beach Club in Bimini which promises to be the crown jewel of Virgin's Caribbean itinerary.
Check out some of the exciting things about Virgin Voyages:
Cabins Modern, yacht-inspired aesthetic and clever cabin technology. Cabins that have extra pizzazz that will transform from day time to night time entertainment. Choose your cabin mood straight from a personal tablet. Rockstar suites will feature many extra luxurious retreats.With suites that have outdoor shower, complimentary in-room bar, hair and make-up squad to the coolest balcony set-up. Featuring tables with stairs for your private tabletop dancing.
Eateries A little taste of what you can expect. Virgin has ditched buffets to bring you made-to-order food, leisurely brunches and even a drag brunch at sea in one of 20+ eateries on board - with a unique bar at each one. All of the food is included-meaning no exclusive spots you have to pay extra to get into.
Tip-sy and WiFi No need to figure out the math, your servers are taken care of. All tips are included. Make sure to share your favorite picture with your friends back at home. Since WiFi is also included.
Basic Bevvies Included Stay hydrated with filtered and sparkling water, juices, sodas, teas and even coffee for the extra boost - all included.
Join our Fox Travel sailors on June 17-21, 2020 as we experience this new chic and modern voyage. With Host Couples Marylin & Gus from Fox Travel. We will be hosting a pre-cruise Hotel stay along with a Meet and Greet with adult fun in one of the fastest growing Cosmopolitan HOT spots in the Miami area.
Our group sailing itinerary:
Full day in Key West, FL - Famous for its sunsets, to an endless supply of things to do. Watersports, museums, to world famous Duval Street where the heartbeat of the city comes to life. With a diverse array of restaurants, shops, world famous pubs and attractions.
Plus an epic day at the private Beach Club in Bimini, Bahamas. Where you will be able to choose your vibe. Whether its quiet lounging on the azure beach or high-energy activities. Including incredible biodiversity and historic shipwreck diving, to afternoon DJ-led bash pool party. Finishing our port day with a bonfire under the stars. Many choices yours to make.
Cabin rates for our group trip start at $2050 +taxes per couple. Singles are also welcome. And what's more, some cabins and suites accommodate triple and quad occupancy. So be sure to bring your friends.
Book any voyage sailing from April 1, 2020 and get on-board credit to use towards spa treatment, shore excursions, and other splurge-worthy experiences. Valid on new reservations made between NOW and February 14, 2020
Contact Fox Travel TODAY to make your reservation.
281-363-0808 or Email us at Maryin@FoxTravel.net
Get additional information on our website: Virgin Voyages