/

/

/

Lazy Gardener & Friends for February 7, 2020
Lazy Gardener & Friends for February 7, 2020
By:
Nature's Way Resources | Published 02/07/2020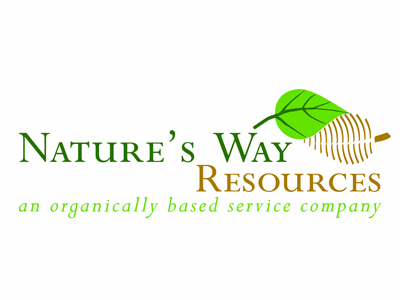 IT WAS AN AMERICAN GARDENING TRIUMPH -- TOO FEW OF US KNOW
By Brenda Beust Smith
"It was an American triumph: the first botanical garden founded
for the new nation…Because of his garden, (David) Hosack
became one of the most famous Americans of his time."
— Victoria Johnson, "American Eden"
Does the name David Hosack ring a bell?
It should, if you love gardening.
David Hosack laid the foundation for all gardening means to us -- even more so now that we're returning to the soil for so much more than just landscape beauty.
Hosack's beloved 20-acre Elgin Botanic Garden (above), started in 1801, now lies beneath New York's Radio City Music hall and surrounding office towers and skating rink. As Victoria Johnson describes it in her book, "American Eden," a 2019 Pulitzer Prize finalist:
"Hosack's garden helped change the way Americans saw the
natural world ... few Americans beyond well-heeled gentlemen
with country estates and a handful of nurserymen and college
professors thought plants were worthy of scientific study."
Victoria details — with such vivid imagery possible only with the deepest of research — the amazing story of this incredible man who, in so many ways, defined the foundations of our American gardens today. Yet so few of us even know his name!
More of us will — here for sure – after Victoria's visit to Houston for her Wed., Feb.19, presentation,"David Horsack, Botany, and Medicine in the Gardens of the Early Republic." This biannual Nancy Stallworth Thomas Lecture will be 10am at St. Luke's Methodist Church Fellowship Hall, 3471 Westheimer. Free, open to public, no reservations needed.
L to r, Victoria Johnson, David Horsack
and "American Eden," a 2019 Pulitzer Prize finalist
Even if Hosack's name isn't familiar, certainly those sharing pages of history with him are:
"When Alexander Hamilton and Aaron Burr needed an attending physician for their 1804 duel, both chose David Hosack. Thomas Jefferson sent Horsack plants and seeds for his garden ..."
...as did, Victoria added, William Clark, of the Lewis & Clark expedition. She paints as vivid a picture of the times and people as she does the transformation of "his soggy, rock-strewn patch of Manhattan into an American Eden" -- his famous Elgin Botanic Garden.
Surely many of us can identify with Hosack, about whom his medical protege John Francis wrote: "Had he the wealth of John Jacob Astor, he might have died poor." Why?
As Victoria explains:
"Hosack was on a quest to collect every medicinal
plant he could gather locally or procure from
his correspondence throughout the United States."
(Makes our quests for more and more plants seem pretty modest, doesn't it!)
Again we gardeners can sympathize: Turns out, Hosack's passion soon overwhelmed practicality. Finally his Elgin Botanic Garden's fame was proposed for the type of government funding enjoyed by Europe's most famous gardens — the first such proposal ever in this country, and in the process promoting medical science's growing interest in botanical benefits.
Did it succeed?
"For the rest of the story . . . " (to quote Paul Harvey), attend Victoria's lecture. Or, have your group send representatives who can then report back with a club presentation.
PS. Hosack was also noted for his then-unheard-of encouragement to young women to enter botanical studies and even collect specimens, an unheard of activity in his day! For more details on the lecture: gchouston.org/lectures/
The Nancy Stallworth Thomas Lecture is named for a longtime Houston horticultural supporter and one of my mentors and gurus for almost as long as I can remember. Nancy is a mainstay of the Garden Club of Houston (lecture sponsor), a former President of both GCH and the Garden Club of America President, among many other accolades. She was one of the original (still is) driving forces behind our new Houston Botanic Gardens.
I asked Nancy (left below) for a few words on why area gardeners should be interested in (and attend) Victoria Johnson's lecture. Her response:
Being a member of a family with a number of physicians and my own long time passion for Horticulture, I was intrigued by the title and subtitle of Victoria Johnson's remarkable book, American Eden, David Hosack, Botany and Medicine in the Garden of the Early Republic.
This remarkable story of a physician whose inquiring mind benefited not only the world of medicine but opened the doors for the interrelationship of the plant world and mankind in our country. After his studies in Europe where botanical medicine was practiced and taught, he returned home to the realization that the knowledge found in the great botanical gardens of Europe did not exist in our new country. For the remainder of his life, he set about trying to solve this problem.
This effort also touched a cord in my life as I recall the efforts of many to establish a Botanic garden in Houston which fortunately is coming to fruition.
Hosak was less rewarded, but Victoria Johnson's deeply engaging and well researched book with fascinating highlights of the history and people of those early days gives us an insight into an under-appreciated American genius whose legacy we can still admire 184 years after his death. -- Nancy Thomas
(Quotes from "David Hosack, Botany, and Medicine in the Gardens
of the Early Republic" used with permission from Victoria Johnson)
• • •
SPEAKING OF BOTANICAL MEDICINAL BENEFITS . . . Of all the herbs we grow in both herbal and regular gardens, basil has to be the most popular. It's so pretty, so fragrant, so easy, so tasty, so full of health benefits. Sweet basil, below right, so readily available in nurseries and plant departments, makes a great beginner's plant, and one we plant in late February or March.
But Waller County Master Gardeners hope folks don't stop there, that they'll expand their horizons with newer great-for-us varieties that, like more traditional basil, will do well in either sun or shade in our area. They are delighted with these below.
Below: sweet basil
RED RUBIN BASIL
(Ocimum basilicum purpurascens) Below:
Fragrant, compact grower with eye-catching reddish-purple (more purple than red) foliage and delightful small pink flowers in mid- to late summer. Easy to place between regular plantings or in containers. Plant when all danger of frost has passed.
AFRICAN BLUE BASIL
(Ocimum kilimandscharicum × basilicum 'Dark Opal') Below:
Unlike most basis, this is perennial. All basils attract butterflies, bees and other beneficial pollinators. But African Blue seems to stand out with its abundant flowers that are pink with a dark purple base. It doesn't reseed but in protected areas may prove perennial.
SWEET GENOVESE BASIL
(Ocimum basilicum) Below:
With slightly large leaves and intense flavor than regular sweet basil, Genovese do well both in containers and mixed in regular beds with other plants.
All four varieties will be available at the Waller County Master Gardeners' SAT., MAR. 7, SPRING VEGETABLE & HERB SALE, 9-1 pm, Waller Country Extension Office, 846 6th St., Hempstead. More info at txmg.org/wallermg or 979-826-7651.
* * *
VALENTINE'S DAY, Feb. 14, is our traditional day to prune roses. Most roses don't need pruning unless they're growing out of bounds or in ill-shaped patterns. Pruning may also promote more blooming. For another bloom-trigger, try beating them with a broom at night. Why at night? So neighbors won't see you! Read: "Beating Your Plants."

Hybrid tea roses are the ones most in need of pruning for good health and blooms in this area. Simply put, ideal is a 3' vase shape with all stems curving upward and outward, none inward or crossing. So easy to say and often so hard to achieve!
That's why Houston Rose Society's most popular meeting is the one coming up: THURS., Feb 13: ANNUAL PRUNING PARTY, 7pm, Cherie Flores Pavilion,1500 Hermann Dr. Free. houstonrose.org.
Houston has the nation's largest rose society and Rosarians will be on hand en masse to answer questions and demonstrate proper techniques. Drop-in's welcome!
* * *
"LAZY GARDENER SPEAKER LIST" & "PUBLICITY BOOKLET"
are free — email request to: lazygardener@sbcglobal.net
Brenda's column in the LAZY GARDENER & FRIENDS HOUSTON GARDENNEWSLETTER
is based on her 40+ years as the Houston Chronicle's Lazy Gardener
BOOK REVIEW:
Practical PERMACULTURE for Home Landscapes, Your Community, and the Whole Earth, by Jessi Bloom and David Boehnlein, Timber Press, 2015, ISBN: 978-1-60469-443-7
Gardeners and homeowners are demanding a healthier lifestyle in today's society. We want more sustainability, healthier food, and a safer environment for our families and pets
.
This book is a good introduction to the ideas of permaculture that one can use in a landscape to make it safer and more sustainable. The information is presented in clear logical steps as to how and why we need to design our yards and gardens to make them more ecological friendly and produce healthy food.
In clear, logical steps, Practical Permaculture offers the tools you need to live a life rich in healthy food, safe housing, and renewable resources. The book covers the basic principles of permaculture, showing the entire design process from land assessment to the completed master plan, with detailed information on the plants, water, waste, energy, shelter, food, animals, and structures that make up the garden. Filled with real-life examples from all over the world, this invaluable resource will help you turn your property into a sustainable ecosystem. --COVER.
The authors included a good mix of pictures, diagrams and charts to illustrate the various ideas presented. They do a good job of linking many ideas from ecology into a simple-to-apply manner for our landscapes.
"Permaculture is more popular than ever, but it can still be a daunting concept. If you are new to permaculture and interested in learning more, Practical Permaculture offers authoritative, in-depth, and hands-on advice for a more holistic approach to sustainable living. Jessi Bloom and Dave Boehnlein, two dynamic leaders in the permaculture community, explain the basics of permaculture, share their design process, and explore various permaculture systems including soil, water, waste, energy, shelter, food and plants, and animals and wildlife. They also profile the fifty most useful plants for permaculture landscapes." Amazon.
"Practical Permacultureis powerful, visceral, readable, and inspiring. It shows us how we can and should live."—Joel Salatin, farmer and author
* * *
HAVE YOU TRIED . . .
BANANA SHRUB
(Michelia figo)
Banana shrub has been called a true Southern lady . . . sweet and tough! Spring through summer flowers smell like delicious ripe bananas. Evergreen, low care, sun or light shade, drought-tolerant, rounded open growth 10-15'. Doesn't mind pruning, even works as espalier.
BANANA SHRUB IS carried by Nature's Way Resources (Map).Or . . . contact our sponsor, Montgomery Pines Nursery in Willis, our othersponsors below or your neighborhood nurseryman for possible sources.
• • •
Articles by Month of Posting