/

/

/

Lazy Gardener & Friends for February 28, 2020
Lazy Gardener & Friends for February 28, 2020
By:
Nature's Way Resources | Published 02/26/2020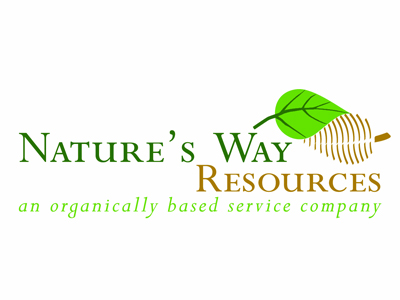 WILL MY "DEAD" PLANTS REAPPEAR AFTER THIS ROLLER-COASTER WEATHER?
By Brenda Beust Smith

To snip, or not to snip, that is the question:
Whether 'tis nobler in the mind to choose patience
when green leaves fail to appear
Or to take shovel to soil and seal their fate forever.
Apologies to Mr. Shakespeare

Poppies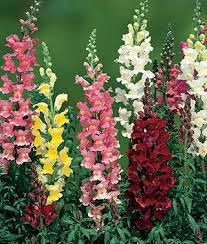 Snapdragons

Sweet peas
If you've planted hardy 'lazy gardener' varieties, chances are "Yes!" Even in spite of our recent roller-coaster weather, your dead-looking plants should return. But how long do you put up with those nasty dead branches?
There is a third option. You can always cut dead stalks back to an easily-camouflaged height, and plant spring annuals around them. Taller things like , delphiniums, hollyhocks, larkspur, poppies, snapdragons and sweet peas.
Give them to the Fourth of July, when these spring annuals will probably be faded anyway. By that time, if you're not celebrating the return of the prodigal plants, give up and put something else more permanent in that hole.
This is not, of course, the path of lazy gardeners. We have infinite patience. I once waited three years for my white Mexican bauhinia (orchid tree) to return after "someone" cut it back too far one spring. It returned in full glory (left). Great draw for butterflies and hummers. Into our new post-Harvey yard, I planted cuttings (with roots!) of this shrub which had again grown quite large over the decades. It's now been 2 1/2 years with no sign of those hoof-shaped leaves. But I have faith!
In the meantime, keep your eyes peeled for fabulous blooming trees as you drive around. Japanese magnolias have been magnificent, which always brings to mind a truly bittersweet memory.
When Jane Hoffert Moore's incredible pink magnolia (on the corner of Calumet and Jackson) died, I felt I'd lost a good friend. I drove by every spring for decades to marvel at it. It was thought to be the victim of a ball moss invasion. In truth, ball moss is often attracted to already-ailing trees. Since most trees die from the inside out, they may have reached the fatal stage as long as five years before any visible decline can be spotted.
SPEAKING OF FLORAL DELIGHTS AROUND TOWN, Marilyn Milner commented on the beggertick (left) that I noted recently is now gracing my yard. She pointed out it's blooming on roadsides all over now. I've been a huge fan of local wildflowers for decades but never zeroed on this one. Amazing!
A COUPLE OF PERSONAL NOTES:
So delighted to see John's review of the new Master Naturalist book below. We have an incredible Master Naturalists/Gulf Coast chapter here in the Greater Houston area which works very closely with the Texas Native Plant Society/Houston. The mutually beneficial overlap between all these dedicated folks and local Master Gardeners has opened amazing new avenues for home gardeners. Thanks, folks!!

I have now suffered through two major computed crashes and backups that didn't always work. I have saved and do have all calendar items . . . I think. If you have submitted info that has not yet appeared, and I have not contacted you to explain the delay in publication (usually because it wasn't in our exact calendar format so has to be retyped/reformatted), then please do resubmit it.
Note new email address: lazygardenerbrenda@gmail.com
(lazygardener@sbcglobal is still valid and will be for foreseeable future)
* * *
"LAZY GARDENER SPEAKER LIST" & "PUBLICITY BOOKLET"
are free — email request to: lazygardenerbrenda@gmail.com
Brenda's column in the LAZY GARDENER & FRIENDS HOUSTON GARDENNEWSLETTER
is based on her 40+ years as the Houston Chronicle's Lazy Gardener
BOOK REVIEW
Texas Master NATURALIST – Statewide Curriculum, Michelle M. Haggerty and Mary Pearl Meuth, eds.,Texas A&M Press, 2015, ISBN: 978-1-623493400
I was recently given a copy of this text book which is used as the reference for the Texas Master Naturalist training program. The book is divided into 24 chapters each discussing a different aspect of our natural world.
It starts off with land stewardship, the role it plays in taking care of our planet and how landowners (private or public) can be part of the solution. In covers wildlife management to fishing and hunting.
The next chapter moves into the history of our land usage (archeology) from the indigenous people to the settlers. From this intro it moves in to the scientists and original naturalist that described the plants, fauna, and geology of our state.
With a little background out of the way, the Ecological regions of Texas are introduced. This is followed by and introduction to basic ecological concepts from the water cycle to the importance on burning.
The book continues to build by exploring the geology and soils of Texas and how they affect plant and animal life. As one's knowledge builds it starts linking in other factors like climate and weather and from there it progresses into water resources.
With the basics out of the way the book starts exploring, plants, animals, birds, insects, reptiles, etc. and how they all fit together.
Soon forest, prairie, and aquatic systems are discussed and the role they have in the ecosystems and how to manage them. Finally, the urban ecosystems are discussed.
This book is over 760 pages and contains a very good introduction on how to be stewards of our planet.
"Excellent reading if interested in the natural world from soil and rock to microorganisms and water to birds and mammals with all that lie between".

From the website for those whom want to learn more about the Master Naturalist program.
For fifteen years, the Texas Master Naturalist program has been hugely successful, training more than 9,600 volunteers who have given almost 2.8 million hours to nature education. This dedicated corps of naturalists provides teaching, outreach, and service in their communities, promoting the appreciation and stewardship of natural resources and natural areas around the state.
Hundreds of new volunteers are trained every year, and the Texas Master Naturalist Statewide Curriculum serves as the basis of instruction for trainees who complete a certification course taught under the auspices of more than forty program chapters. The curriculum contains twenty-four units of instruction that range from geology to ornithology to wetland ecology—all written by the state's top scientists and experts. Available as well to educators, interpreters, and others who may not yet be able to commit to the Texas Master Naturalist program, the curriculum offers an authoritative source of information for anyone seeking to learn more about the natural world in Texas.
Texas Master Naturalists not only get their feet wet and their hands dirty, but while doing so they spend time in a natural setting, learn about different plant and animal species, and maybe even find something new: one member, in fact, discovered a new plant species.
To become a Texas Master Naturalist, each volunteer:
Master Naturalist Trainees must successfully complete an approved training program with at least 40 hours of combined field and classroom instruction though a Texas Master Naturalist Chapter
after completing the training above, to become a Certified Texas Master Naturalist, the candidate donates at least 40 hours of volunteer service back to the state and community. Trainees can complete their 40 hours of volunteer service and 8 hours of advanced training within a year after completion of their initial training.
in subsequent years, the candidate must complete another 8 hours of advanced training and donates 40 hours of volunteer service to maintain their certification (or to re-certify) as a Texas Master Naturalist.
* * *
HAVE YOU TRIED . . .
CORALBERRY
(Ardisia crenata)
This compact, 4'-6' evergreen shrub has glossy thick leaves with small, fragrant, pinkish-white flowers in late spring to early summer followed by shiny, coral (hence the name) to scarlet red fruits that often stay on the plant year-round to the delight of native and migrating birds. Tolerates our monsoons and droughts alike. Also does well in containers.
CORALBERRY is carried by Nature's Way Resources (Map).Or . . . contact our sponsor, Montgomery Pines Nursery in Willis, our other sponsors below or your neighborhood nurseryman for possible sources.
Articles by Month of Posting