/

/

/

Lazy Gardener & Friends for March 20, 2020
Lazy Gardener & Friends for March 20, 2020
By:
Nature's Way Resources | Published 03/20/2020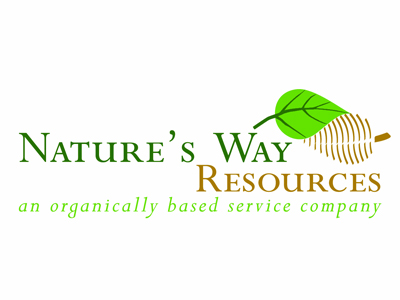 CORONAVIRUS CANCELLATIONS
If your event in our calendar below is cancelled, please let us
know as soon as possible at lazygardener@sbcglobal.net
Include DATE, FULL TITLE and SPONSOR of cancelled events.
SURREAL TIMES ... GARDENING TRENDS ... COLOR ME SKY BLUE
by BRENDA BEUST SMITH
Flowers seem intended for the solace of ordinary humanity.
~John Ruskin
Now that Spring has officially arrived (Thurs., Mar. 19), perhaps being told to "shelter in place" does have somewhat of a silver lining. Our gardens will probably get to see us more often. As the sun is crossing the celestial equator moving northward (Vernal Equinox), the virtually-equal days and nights will gradually turn into longer days and shorter nites, encouraging plants to start growing, blooming and signalling us to "Look at me!"
If all this "stay home" talk has you thinking of growing more vegetables, one word of warning. DO NOT take actual planting advice off the internet unless it's a local website. Ideal websites: your county's Master Gardener page, Urban Harvest or other strictly local advice. Too often planting times in our little Upper Gulf Coast subtropical pocket differ from the rest of the nation, even from other parts of Texas.

WANT TO HAVE YOUR NEIGHBORHOOD'S MOST "IN" GARDEN? Garden Design predicts these will be among 2020's Top Gardening Trends." With staying-at-home now de rigueur, you'll have plenty of time to explore these links! These days more folks are . . .
1. GARDENING VERTICALLY — For many of us, shrinking spaces greatly limit gardening options. One solution: vertical gardens. Great for those with bending or reaching challenges, they make harvesting easier. Vertical gardens are being used to help to reduce buildings' carbon footprints, to filter pollutants and carbon dioxide out of the air. Living wall kits online are a great source of easy-to-copy ideas.
And that brings us to Trend #2:
2. TURNING TO TECH — Most indoor plants die from lack of light and/or overwatering. Fortunately, now there's an app for everything. Just a few highlighted by trend collectors to help with these challenges:
3. GARDENING SUSTAINABLE — Be kind to Mother Nature could be 2020's "Motto du Jour." Sustainable Gardening movement advocates deliberately switching to natural methods of pest control and supporting local pollinators. A "beautiful" garden these days is increasingly one that is also good for our health, wildlife and the Earth, not just for now but for the future as well. Sales of plants and products that help meet these goals are definitely increasing.

4. DIY-ING & REPURPOSING — Composting is ultimate repurposing with too many benefits to list. And, as Ingrid Hamilton reported last week, if you look at unused items around the house as "planters" or "water features" instead of "junk," who knows what you might create!
* * *
A PERSONAL VIEW: Second to the naturalistic gardening movement, one of the biggest in-garden changes I've seen over recent decades is the trend toward dwarf plants. Our shrinking spaces make this a welcome gift — if you take care!
Now we must check height listings or find ourselves with a plant reaching only half the height (or twice as high) as what we wanted for our gardens.
After three years of waiting for my vitex "tree" to put on some height, it's now obvious it's going to be a short fat shrub (such as the one left above) rather than a tall elegant, super-fragrant tree like the one I had at our pre-Harvey home. It was much taller even than the one pictured at left below.
On the plus side, as a rule, dwarf varieties in general are often more prolific bloomers that their taller cousins. Just be aware! While some dwarfs may remain predicted heights in colder climates, in our year-round growing, often much warmer, wetter climate, they may reach double or more listed height and width.
* * *
COLOR ME SKY BLUE — I don't know how many of us notice or actually use Pantone's "Color of the Year" but it's always fun to read about it. This year's pick, PANTONE 19-4052 Classic Blue, is an amazingly appropriate choice, given our current "self-quarantines." This sky-blue choice not only zeros in on the "most favorite" of all color choice throughout time, but hones in on biophysical reactions to it as well.
Pantone's Color of the Year choices frequently hit our emotional bull's eyes, making them a huge marketing tool -- one that pulls us into purchasing products such as flowers, clothes, home furnishings, etc., kinowing our reactions to that color reflect usually successfully target what's going around us. Reading us right translates into $$$.
Just seeing the color blue, especially sky blue, is said to trigger calming hormones in the body that trigger feelings of calmness and spirituality as well as security and trust. Who couldn't use a bit of that now, especially in the garden?
Even Pantone's description seems to appropriately reflect our current times: "This enduring blue hue highlights our desire for a dependable and stable foundation on which to build as we cross the threshold into a new era."
Look for blue flowers to be popular in nurseries, such as, at right, top to bottom: Salvia uliginosa, agapanthus, periwinkles and lobelia.
* * *
JOHN FAIREY (1930-2020)
From the John Fairey Garden Conservancy Foundation
(formerly Peckerwood Garden)
"We are sorry to report that our Founder, Friend, Plantsman Extraordinaire, Artist, and Designer, John Fairey, passed away (March 17) morning. We will have a celebration of John's life in the garden as soon as it is safe to do so." Obituary
* * *
"LAZY GARDENER SPEAKER LIST" & "PUBLICITY BOOKLET"
are free — email request to: lazygardenerbrenda@gmail.com
Brenda's column in the LAZY GARDENER & FRIENDS HOUSTON GARDENNEWSLETTER
is based on her 40+ years as the Houston Chronicle's Lazy Gardener
* * *
NEWS FROM THE WONDERFUL WORLD OF SOIL AND PLANTS #113
I was reading this morning in a new book called "Grassroots Rising" and there was an interesting statistic given: "there are now more mal-fed, overweight, and obese people in the world (1.9 billion), many who have been supersized by a cheap junk food diet that is low in nutrition but high in carbs, sugar, and bad fats, than there are malnourished people suffering from hunger". "Meanwhile, the enormous hidden costs of cheap industrial food (damage to public health, the environment, and the climate) are routinely ignored or under reported."
"Gardening including organic gardening, is now the number one hobby in America, with a full 15% of households, especially younger households getting involved, often growing at least some of their food."
I observed this the other day in our nursery where a non-stop stream of dozens of folks was buying organically grown heirloom vegetable transplants for their garden. The word is getting out that heirloom varieties not only taste better but also have much higher nutritional levels (nutrient dense) and other compounds that fight diseases like cancer. They were also buying herbs, fruit trees and other plants that provide health benefits in addition to ornamentals.

There was a very good article in the Dr. Mercola's health newsletter titled, "Quercetin and Vitamin D — Allies Against Coronavirus?"
It was all about nutrition and supplements to help protect ourselves from this new virus.
From our study of the herbicide glyphosate found in Round-Up a few years ago, we know it stimulates the growth of many types of pathogens. It also prevents the absorption of essential elements from our food supply that our immune system needs to be healthy like boron, calcium, cobalt, copper, iron, magnesium, potassium, manganese, zinc, selenium, and many more.
In last week's article we discussed that several of these elements are very effective in helping our immune system fight viruses.

Without these essential elements our immune system cannot function effectively!
The following slides are courtesy of Dr. Don Huber, Purdue University
Many health problems have increased in direct proportion to the increased usage of Glyphosate on our food.
After reading this morning about the malnutrition that was mentioned in the first paragraph above, I cannot help but wonder how much of the severity and spread of the Coronavirus is due to junk food AND other foods that have glyphosate in and on them.
Genetically modified plants (GMO's) have much higher levels of glyphosate than regular foods. I often hear people say "I do not eat GMO foods", and they do not realize our food supply is contaminated with dangerous GMO's from corn chips at our favorite Mexican restaurant to the bread at the grocery store.
The slide below is a good example of how we are being poisoned.
Hence, one of the best ways one can protect themselves and their families is to buy only certified organic or grow one's own vegetables and fruits. Local farmers markets often have organically grown produce.
In Houston we have a great non-profit organization called Urban Harvest that teaches about sustainable and organic growing of fruits and vegetables. They also sponsor many community gardens and farmers markets where one can find quality produce free of GMO's and toxic chemicals.

For those whom want to learn more, I am proud to have been on the board of a non-profit organization called OHBA (Organic Horticulture Benefits Alliance) for many years. This group provides quality education on gardening/horticulture, the environment and how they are linked to our health. The seminars are open to the public and the event schedule can be found at www.ohbaonline.org. When you visit the website please sign up for the newsletter and seminar announcements via e-mail.
* * *
HAVE YOU TRIED . . .
American Wisteria
(Wisteria frutescens)

Most of us have been warned off the horribly-invasive Asian wisteria. But a more civilized native — American wisteria (Wisteria frutescens, right,— is as beautiful a vine, with slightly smaller flowers that sometimes even repeat in the fall. Blooms (above right) are the best way to tell them apart. American wisteria's flowers are shorter, rounded and more compact -- somewhat pine cone shaped.
Asian wisteria blooms (left ) are elongated blossoms with loose, dripping petals. The American wisteria's blooms aren't quite as fragrant as the invasive Asian wisteria vines, but just as eye-catching. American seed pods (inset above) are smooth seed pods, not fuzzy like Chinese and Japanese varieties (left). America wisteria is a vigorous grower, so ideal for covering arbors, or extended fencelines, for example.
* * *
Americn wisteria is carried by Nature's Way Resources (Map). Or . . . contact our sponsor, Montgomery Pines Nursery in Willis,
our other sponsors below or your neighborhood nurseryman for possible sources.
Articles by Month of Posting