/

/

/

Lazy Gardener & Friends for March 27, 2020
Lazy Gardener & Friends for March 27, 2020
By:
Nature's Way Resources | Published 03/28/2020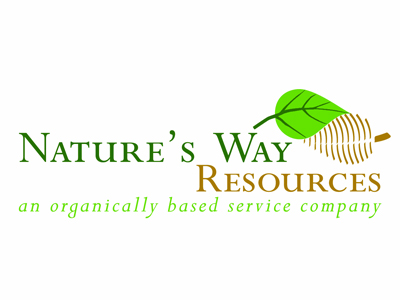 CORONAVIRUS CANCELLATIONS
If your event in our calendar below is cancelled, please let us
know as soon as possible at lazygardener@sbcglobal.net
Include DATE, FULL TITLE and SPONSOR of cancelled events.
"SO, BRENDA, WHAT ARE YOU DOING IN YOUR GARDEN THESE DAYS?"
-- Marcella J. & Nancy, readers
by BRENDA BEUST SMITH
Marcella, emailing from Sugar Land, and Nancy from The Woodlands were curious about the same thing: "What are YOU doing in the garden right now, Brenda?"
Like many folks these days, I'm pretty much stuck at home, although I hear it's pretty easy to maintain six-foot-social-distancing in nurseries.
I'm mainly showing my plants who's boss.
Previous owners weren't into planting anything other than tiny bloomless boxwoods. Most of my plantings in our new-to-us (post-Harvey) yard are little over two years old now. Most are still in their original nursery pots with the bottoms cut off about 2 inches.
Why? This acre lot was a home business. About half the yard is blacktop. The rest is grass/weed-covered but underneath is a deep layer of grave intertwined into a steel wool-like mesh with still-growing roots of chopped down trees. Sigh . . .
It quickly became obvious I couldn't dig traditional holes as one usually does with new plants. So I dug as deep as possible (2"+/-) and set in the "bottomless" nursery pot with plants-still-in as purchased. Obviously camouflage was needed. Kind neighbors agreed to set their raked & bagged leaves/needles on the curb. I pick them up (new neighborhood bag lady) and pile them around the black pots.
I also use these bagged leaves/needles in low yard areas where water would stand for days (even months) after a heavy rain.
As John explained to me, the weight of water (and other factors) standing over time in low spots literally "hardens" soil below (aka lake bottoms). Water no longer soaks in as should. Composting leaves/needles return organic matter to the soil that in turn triggers growth of more vital microorganisms and the soil begins absorbing water again.
There are other ways to correct this problem but, as a lazy gardener, I found this the easiest route. It's definitely working. Lawn grass is now growing on these former "lake" areas and hopefully one day, it will be replaced with blooming plants.
Showing plants who's boss also has a therapeutic value during these often frustrating days.
A lot of shrub-like low, side growth has developed on plants I want to be small trees or at least tall vertical shrubs, such as my Confederate rose, "Peppermint Lace" crepe myrtle, esperanza (Tecoma stans), hamelia, Japanese (tulip) magnolias, Pride of Barbados, thryallis, giant Turk's cap, etc.
Note: pictures above and below are just examples, not my actual plants.
Mine are still mostly still prepubescent! Above, l to r: Confederate rose,
"Peppermint Lace" crepe myrtle, esperanza (Tecoma stans), hamelia. Below,
l to r: Japanese (tulip) magnolia, Pride of Barbados, thryallis, giant Turk's cap,
At this still early stage of my plants, it's easy to encourage vertical branching by either popping off new lower horizontal branches and/or sliding your fingers down lower sections of stalks to pop off new young sprouts. More established lower horizontal branchlets may take a pair of snippers.
Either way, removing these doesn't hurt the plant, it will make the upper vertical branch grow taller by routing more energy upward. And, let's be honest. In these days of "shelter-in-place," snipping off small branchlets is a satisfying way to work out frustrations without hurting anyone!
Back to the leaves/needles piled up around my bottomless black nursery pots, they don't last long, of course. They break down. Which is fine. My master plan is to build layers of rich compost atop that steel wool-like-tree-root/gravel-mesh-mess.
But as my "cover" gradually composted down, I worried neighbors' eyebrows were going up. "Who is this strange woman and what is she doing?" To add a bit of whimsy (and draw the eye away from those black pots), I posted one of my wrought iron sprites on the fence over each plant. I guess it worked. They made me smile and everyone's been really nice.
This yard is so different from my former 50+-year-old Lazy Gardener Landscape, which was on a tree-covered wetland on Greens Bayou. This yard (where it isn't really low) is MUCH better drained with lots more sun.
Some plants took two full years to start growing and produce flowers.To my absolute amazement, I've only lost a couple of those I've put in. I have faith. They might return. We lazy gardeners are patient souls.
Now my search is for plants whose roots are strong and ornery enough to poke right through blacktop to reach and grow into the soil below.
So far, I've only had two successes planting right on top blacktop: Mexican flame vine and pencil plant (right). The pencil plant, a gift from Penny Brown, was started in that white bottomless plastic paint bucket with the Mexican flame vine. But it's now apparently growing quite happily in the leaf/needle compost layer that's building up around the bucket on solid blacktop. All suggestions of plants with roots that will break through blacktop are welcome!!!
I recently spotted this yard's first monarchs and first rufous (I think!) hummingbird this spring. Now that we're home all the time, these arrivals seem easier to spot. A fun activity would be to report arrivals with Journey North, which tracks migrations of these and other wild treasures to the north in the spring and back south in the fall. Journey North even provide safe means of contacting others in your area who have reported spottings.
* * *
BOLIVAR NATURALLY is a treasure trove of recommended pictured plants for both hummers and butterflies along the Upper Texas Gulf Coast. This Houston Audubon Society (HAS) is just one of many resources on its website. Also check out these other Audubon helps with identifying our natural treasures:
SPEAKING OF BUTTERFLIES: As you've probably noticed in our sadly shortened calendar, almost all area plant sales have been cancelled or postponed. One nice note came from Cockrell Butterfly Center Director Erin Mills who reports all the plants from their cancelled spring sale will be sold from a plant cart outside of gift shop once the museum is able to reopen.
* * *
In our Spotlight Article below, Houston gardening radio pro Dany Millikin -- one of our sponsors who helps bring you this free newsletter! -- shares his expertise on great trees we should plant more often. Dany, who is also Executive Director of the Organic Horticulture Benefits Alliance, shares the HomeShow Garden Pros radio show with:

Tune in Saturdays, 7-9am on SportsRadio 610AM). Dany is a trained Horticulturist and Soil Biologist. So when he recommends, we better listen!
FIRST, THOUGH, SPEAKING OF TREES Are you one who has (as I have) tried & failed to grow beautiful East Texas dogwoods (Cornus florida, right)? Fact is, the farther north & east you live from Houston downtown Houston, the easier C. florida are to grow in home gardens. But the farther south & west, the tougher they are to grow. Fortunately another native, rough leaf dogwood (Cornus drummondii), might prove more successful for all of us. Don't miss this issue's "HAVE YOU TRIED . . .ROUGH LEAF DOGWOOD" below between John's column and the Calendar.
* * *
"LAZY GARDENER SPEAKER LIST" & "PUBLICITY BOOK LET"
are free — email request to: lazygardenerbrenda@gmail.com
Brenda's column in the LAZY GARDENER & FRIENDS HOUSTON GARDEN NEWSLETTER
is based on her 40+ years as the Houston Chronicle's Lazy Gardener
* * *
I don't know many people who love fruit and fruit trees more than I do. I love eating it, seeing a laden tree, meeting new fruit trees, and especially successfully planting, growing, and harvesting them. Sharing this passion and some the information needed to really succeed is a natural progression to your benefit. Get ready to learn about a few wacky trees that are easy to appreciate.
PERSIAN MULBERRY
(Morus nigra)
This excellent tall shade tree doubles as a delicious fruit producer. Pinkie-sized tasty sweet berries springing in abundance. Really a very heavy producer, and early in the year. One note: don't plant over driveway, fruit drop (and mess) is plentiful.
DWARF
BONANZA PEACH
(Prunus persica
'Bonanza Peach' Dwf)
Flavor wise, similar to a tasty robust yellow peach. But only 6' tall. Never needs pruning. A sculptural wonder, it loves shade. Be aware of root suckers, Grafted roots can overtake the small top. Then…no fruit.
LYCHEE
(Litchi chinensis)
Very sweet fruit, a true tropical but more cold-hardy than the star fruit. Racquet ball sized fruit with large seed that can be a choking hazard. Medium to small dark green evergreen tree. Perfect for that family that loves a tropical flare.
JUJUBE
(Ziziphus jujuba)
This fast-growing, deciduous tree can handle any weather. Often known as the Asian Date, this thorny monster can grow hundreds of sweet and dry "mini apples." Be aware of thorns (barbs and hooks) and propensity of roots to send up volunteers.
STARFRUIT TREE
(Averrhoa carambola)
This true tropical is a fast-growing waxy leafed tree. Needs to be planted on the south side of your home to protect from freeze. When mature, produces many unique star-shaped fruits. Starfruit is lovely and tasty, but when unripe is ever so slightly toxic; always wait til fully ripe.
JABOTICABA
(Myrciaria cauliflora)
A Brazilian wonder that grows hundreds of ping-pong ball sized fruits right on the trunk of the tree. Smokey, dark flavors that really surprise and will become the wonder of your landscape. Tree has crepe myrtle-like bark and leaves. Instead of flowers you get snacks!
Growing fruit is the easiest way to incorporate edible plants into your landscape. Take this list, shop, buy, plant, and enjoy! Gotta get Growin'!
* * *
NOTE: You can hear Dany and his fellow experts on the Home Show Garden Pros radio show Saturdays, 7-9am on SportsRadio 610AM.
* * *
BOOK REVIEW
For The Love of Soil – Strategies to Regenerate our Food Production System, by Nicole Masters, Printable Reality, 2019, ISBN: 978-0-578-53672-9 (pbk)
It has been a long time since I have been impressed by a book on soils. Particularly one that was easy to read and understand and relates soil to our health and to the issues of ecology and climate change.
Nicole has done a very good job of tying regenerative agriculture from our farms and ranches to our backyards. She covers and clearly explains soil health - plant health - animal health - human health and how they are connected.
As she states "If you are interested in water quality, food security, fishery beds, climate change, food and human health, you really need to get interested in soil health".
In light of the Coronavirus issues and the media hype, this is the first book for the average person where she discusses microbial populations and covers good viruses in the soil and the benefits they provide. In nature just like bacteria and fungi, the good species of viruses far outnumber the bad guys. A teaspoon of healthy soil may contain over 10 billion viruses all working together as part of the soil food web to make us healthy. As she points out, research has shown that organically grown fields have 4-5 more times of these beneficial viruses than conventional fields. She even touches on how fungi can transform minerals from rocks in the soil into different types of minerals making nutrients available.
She even mentions things like how excess phosphorous (P) in the soil from artificial fertilizers have been linked to cancers in animal studies. She covers items from why weeds grow to organic matter and how plant communities work together for group health and benefit, creating fertile soil in the process.
Not to be left out, she mentions all the problems caused by insects and weeds (or more correctly the environmental damage caused by the pesticides, herbicides, fungicides, etc.) and how to prevent most of them just by improving one's soil.
Overall, just a great book for anyone wanting to learn more and take care of their yard, farm or ranch.
From the Amazon website:
About the Author
Nicole Masters is an independent agroecologist, systems thinker, author and educator. She has a formal background in ecology, soil science and organizational learning. She has been providing agricultural consulting and extension services since 2003. Nicole is recognized as a knowledgeable and dynamic speaker on the topic of soil health. Her team of soil coaches at Integrity Soils work alongside producers in the U.S., Canada and across Australasia. Supporting producers who work with over 1.1 million acres to take their operations to the next level in nutrient density, profitability and environmental outcomes. She is one of a growing number of people who are facilitating a rapidly expanding world of quality food production and biological economies.
* * *
HAVE YOU TRIED . . .
ROUGH-LEAF DOGWOOD
(Cornus drummondii)
Unlike the more common dogwood trees, rough-leaf dogwood tends to be more of a multi-trunked, understory shrub that can grow to 16'x16' but takes easily to pruning. Showy clusters of creamy white flowers bloom from May to August, with multiple-bird-attracting fruit, and red foliage in Fall. It tolerates our slightly alkaline soils. Roughleaf dogwood prefers some moisture, but can tolerate dry conditions if planted in deep soil. Full sun to heavy shade, but flowers and fruits better in more sun. Showy white fruits attract 40 species of birds, so may disappear quickly.
* * *
ROUGH-LEAF DOGWOOD is carried by Nature's Way Resources (Map).
Or . . . contact our sponsor, Montgomery Pines Nursery in Willis, our other
sponsors below or your neighborhood nurseryman for possible sources.
Articles by Month of Posting