/

/

/

Lazy Gardener & Friends for April 3, 2020
Lazy Gardener & Friends for April 3, 2020
By:
Nature's Way Resources | Published 04/03/2020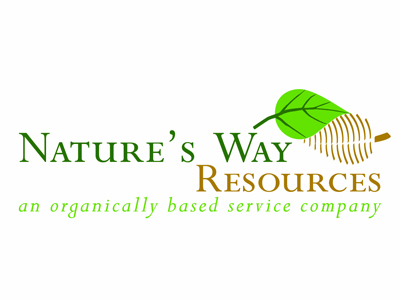 CORONAVIRUS CANCELLATIONS
If your event in our calendar below is cancelled, please let us
know as soon as possible at lazygardener@sbcglobal.net
Include DATE, FULL TITLE and SPONSOR of cancelled events.
Growing any of these flowers? Greg Grant was a prime
mover in getting these (and more below) into our gardens!
What better time to look at the heritage of our gardens?
by BRENDA BEUST SMITH
"Sometimes we have to soak ourselves in the tears
and fears of the past to water our future gardens."
-- Suzy Kassem
EARTH DAY 2020 IS APRIL 22. How appropriate is that? Have we ever before been so united as residents of this planet? We all share a history that goes way deeper than country borders or color of skin or religious beliefs.
Now we are faced with reality, with how quickly our entire shared history of humanity can change across the globe in almost the blink of an eye.
Perhaps now -- while so many of us are using this "shelter-in-place" period to take long looks at our own landscapes -- how about a minute to look a little deeper. Who among us hasn't selected at least some plants simply for their historical value in our lives?
I've always been fascinated about "why" folks like different plants, different gardening approaches, different styles of landscaping. Which probably explains why, of all the gardening books I've read over the decades, one of my most favorites is The Southern Heirloom Garden by William C. Welch and Greg Grant (Taylor Publishing Co. 1995).
My amaryllis are very special to me. For decades I gave boxed amaryllis kits to my maternal grandmother Matilde, a little New Orleans French lady, who, after those tall, fabulous flowers bloomed in her apartment, would hand the bulbs back to me to plant in my garden. Perhaps my love of bright reds, oranges, yellows, pinks, comes from my Mexican grandfather, Henry Gracida, a New Orleans Vieux Carré artist who used a lot these colors. And yet I'm so excited right now about the first-ever solid white amaryllis I've had bloom, perhaps a reminder of the "stiff upper lip" strength of my English heritage on Daddy's side.
What in your heritage is reflected in your garden?
In The Southern Heirloom Garden (and their sister book, "Heirloom Gardening in the South,"), Bill & Greg look at the primary influences that are found throughout Southern gardens: Indian, French, Spanish, English and African. Each has made such profound, lasting impacts that we no longer even think of our garden aspects in those terms. Perhaps we should. Think how much more interesting our gardens would become!
I just finished spray-painting (with Rust-Oleum) a wine bottle brilliant yellow for my bottle tree. Bottle trees are a direct-line influence from early African arrivals. They were originally used to capture 'haints" or evil spirits. Haints were attracted to the colorful bottles, said to climb up inside for the night and be baked to death when the sun came up the next day. The most popular bottle tree bottles, haint blue, date back to that color's easy availability (derived from naive indigo plants) to paint the insides of slave quarters. Our "formal" (because that's what it actually is) use of so much green lawn area surely comes from both English and French influences. American Indian traditions can be found throughout our edible gardens.
And how about this great 1845 quote Greg included from Prince Carl of Solms-Braunfels (yes, that town's namesake) in early Texas: "The American is usually too lazy to prepare a garden . . . prefers to live on salted meat, bacon, corn and coffee and to deny himself any greenery, either for nourishment or for beautifying the home . . . German settlements are distinguished by their beautiful gardens, vegetables and flowers."
Below, to help you even more to "think back," Greg shares with us the musings that he would have presented this month, had the Sugar Land Garden Club not been forced to cancel his April presentation. Hopefully it will be rescheduled.
In the meantime, chances are quite high you owe Greg thanks for many of the flowers now in your garden. His experimentation has brought to retail more plants that I could ever begin to detail:
Greg's fascination with super-hardy, super-beautiful plants have given us access to (above l to r) Bignonia capreolata atrosanguinea 'Helen Fredel', Salvia farinacea 'Henry Duelberg', Rudbeckia maxima 'Golda Emanis', and Phlox paniculata 'John Fanick',
Others he has worked to bring to retail include, below l to r, Malvaviscus 'Red Hot' (Turk's cap), Gardenia jasminoides 'Martha Turnbull' (named for Rosedown Plantation, St. Francisville, LA, owner/horticulturist) and "Speedy Gonzales, a climbing sport of Rosa 'Martha Gonzales,' which was found and named by Pam Puryear for a Navasota friend.
SPEAKING OF MISS PAM -- Greg honored Pam Puryear, Texas Rose Rustler founder, by naming three beautiful flowers for her: l to r, two Turks caps — 'Missy Puryear' and 'Pam Puryear' — and Lonicera x Pam's Pink, a honeysuckle.
For one so young, Greg's credentials are many:
PS. When I told Bill Welch I was using this article from Greg, he sent this:
"When I first met Greg as a Horticulture student here at Texas A & M I sensed a unique enthusiasm for gardening and love of for his family that was probably going to propel him into making a big and multifaceted contribution that would affect not just Texas but the entire nation. Greg has become a gifted teacher and communicator and continues to learn and share with an enthusiastic and supportive clientele. I am pleased to call him a great friend and teacher."
Central Texas Gardener's delightful YouTube video tour of Dr. William C. (Bill) Welch's fabulous garden looks into heritage gardening as well as how antique roses tie in so beautifully with the current move toward more ecologically-friendly gardening. Bill also tells some neat stories about Greg!
Now, after you read Greg's column, go outside.
Look around.
Remember.
* * *
"LAZY GARDENER SPEAKER LIST" & "PUBLICITY BOOK LET"
are free — email request to: lazygardenerbrenda@gmail.com
Brenda's column in the LAZY GARDENER & FRIENDS HOUSTON GARDEN NEWSLETTER
is based on her 40+ years as the Houston Chronicle's Lazy Gardener
* * *
OUR GARDENING HERITAGE
by GREG GRANT
I've always been fascinated by my heritage . . . Who were my people? Where did they come from? Where did they live? What did they grow? Why do I like to garden so much? I like to think I've inherited a little from all my ancestors. And a mixed lot I have.
My dad's Grant clan came from Scotland, ended up in Georgia, then Arkansas, and East Texas. Mom's Ximenes ancestors were from Mexico and settled in Louisiana and then East Texas. I got a scattered dose of English, German, American Indian, and more Scottish once their numbers expanded. Now that's a lot of heritage to live up to.
In Heirloom Gardening in the South (Texas A&M Press), Dr. Bill Welch and I explore gardening influences of each of the groups that settled in the South, including Native Americans. Indian gardens in America often centered round what is called "the three sisters," corn, beans, and squash, all American in origin.
As the Spanish settlers brought all the cultivated goods from Europe, the Indians soon adopted peaches, watermelons, and of course horses. And likewise, European settlers to America quickly adopted the bounty it offered up.
Early settlers in Texas were much more worried about eating and surviving, not ornamental landscaping. Flowering plants purely for show would have been rare. Field corn would have been grown both for feeding the livestock and for making corn meal and grits. After drying on the stalk, the ears would have been harvested and stored in corn cribs. I have three restored corn cribs that I cherish. According to my Uncle Noel, you didn't have to shuck the ears when feeding it to the horses as they could accomplish that task themselves.
However, shucking was required for the cows, pigs, and chickens. Some "roasting ears" would have been pulled for fresh eating when they were young and tender. Like most gardeners, today I grow mainly sweet corn. My family's favorite is the bi-colored Sweet G-90, which is reported to have a bit of field corn in its ancestry. That would explain the vigorous growth.
Cotton became the primary cash crop and filled fields across Texas. Although mostly wooded today, my Grandmother Emanis said almost every inch of the land between her home and the next town used to be corn and cotton. Corn was for feeding themselves and livestock, while cotton was grown for what little money it provided.
Sweet potatoes became a staple crop in the South as well. As a matter of fact, after a riding his horse across Texas and later publishing reports of the trip in a wonderfully informative book (A Journey through Texas) in 1857, the famous landscape architect, Frederick Law Olmsted, said folks in East Texas seemed to live exclusively off of sweet potatoes, coffee, cornbread, salt pork, and molasses.
After being harvested in the late summer, sweet potatoes were "bedded in" for storage through the winter and the following year. When it warmed up in the spring, new slips were started from last year's sweet potatoes for planting the currents year's crop. All the old timers I grew up around talked about carrying cold sweet potatoes to school for lunch in their syrup bucket "lunch pails." They also had them for snacks when they got home. Sweet potatoes are much better for you than Irish potatoes and are supremely adapted to our heat and humidity.
Most rural residents in the South grew sugar cane for making syrup. The only people that didn't grow their own were those that had syrup mills and those that who were wealthy enough to purchase syrup. Those with syrup mills often traded their services for a cut of the sweet sticky molasses. Today it's hard to imagine how prized that syrup was.
But with most country folks either having no access to granulated sugar or no money to buy it, ribbon cane syrup was a valued staple for making candy, pies, cookies, and for sopping homemade biscuits in each morning. Several people, including my dad, talk about butchering a hog and having fresh spare ribs and biscuits the next morning, both covered in ribbon cane syrup.
In the hot humid South, peas from Africa soon replaced beans as the staple across the region. Whether purple hull, cream, or crowder, almost everybody grew peas as they were both easy and productive. They could be stored dry and cooked like dried beans.
Like my ancestors, I always grow a bunch of peas. We eat all we can fresh, plus my mom freezes enough to last until next year's harvest. I also save dried ones for seed stock. Typically I grow pink-eyed purple hull for weekdays, zipper cream for weekends and holidays, and black crowder, my Papaw's favorites. He said black crowders were for working people.
As country folks got food on the table, farmer's wives eventually had a few easy to grow flowers in the yard. Some likely choices in East Texas would have been — l to r below — Rose of Sharon (althea), roses, crape myrtle, spirea, flowering almond and cape jessamine
Early farm wives would probably have also planted honeysuckle, daylilies, cannas, daffodils, narcissus, jonquils, crinum lilies, St. Joseph's lily, and Byzantine gladiolus.
Today I grow my garden in the same patch where my grandparents grew theirs, on the same property where my great-great grandparents lived. I grow the same crops of corn, peas, and tomatoes just like my grandparents did. I till and make the rows just like my Papaw showed me, and irrigate the rows in the same furrows he did—just like his Spanish ancestors did. For those that embrace it, heritage is a powerful and comforting force. It's nice to have roots.
For more information on our Southern gardening heritage, consider joining the Southern Garden History Society (southerngardenhistory.org). They have wonderful annual meetings in a different Southern town each year with many members from Texas including me and Dr. Welch.
Growing fruit is the easiest way to incorporate edible plants into your landscape. Take this list, shop, buy, plant, and enjoy! Gotta get Growin'!
NOTE: Greg can be contacted through his Facebook Page.
* * *
NEWS FROM THE WONDERFUL WORLD OF SOIL AND PLANTS #114
When planning our gardens, we need to think about "How will it affect Birds?" A study published in the Journal Science (September 2019) found that North America has 3 Billion less birds today than in 1970. We are experiencing an ecological crisis as a result. Birds play an extremely important role in our ecosystems from pollinating plants, dispersing seeds, controlling pests, and even fertilization (nutrient rich bird poop).
Grassland species have faired the worst as our native prairie grasses have been replaced with Bermuda and other grasses did that do not provide food or shelter for birds.
Much of this decline is also due to habitat loss. A little over 5 years ago my wife and I purchased a few acres of land near LaGrange Texas to build our retirement home on. At the time the fields were primarily Bermuda and KR Bluestem. There were no doves, quail or wild turkeys. Over the last five years as we have worked on habitat restoration, the Little Bluestem, Bushy Bluestem, Indian Grass, many species of forbs and wildflowers etc. have returned. As a result, I regularly see doves, quail, turkeys and many species of water fowl.
A Great book on how to landscape for birds and other wildlife is:
"Bringing Nature Home - How You Can Sustain Wildlife with Native Plants"
by Douglass W. Tallamy, Timber Press, 2014, Edith Printing,
ISBN-13: 978-0-88192-992-8
Not only are native plants good for wildlife they often qualify for rebates to help cover the cost. For example, The Woodlands area residents can get up to a $300 rebate per household from Woodlands Water for purchasing approved native plants. See
Note: Another article in the same issue of Science above also found that exposure to neonicotinoid pesticides used on seeds and crops; birds lost weight, delayed migration, and developed other issues.
More and more gardeners are looking for and growing heirloom vegetables. The reasons range from better flavor, higher nutrient density, to much higher levels of compounds that make us healthy.
It is well established that most plants form mycorrhizal associations with fungi and other microbes in healthy soil. A paper published in the journal Global Change Biology last fall by researchers at Leeds University explains some of the reasons why.
Basically, the intensive breeding and hybridization of plants for the last few thousand years have resulted in plants that can no longer form a partnership with soil microbes. Without these beneficial fungi the plants require more artificial fertilizers and other toxic chemicals to grow, hence have less nutrients and do not taste as good.
A related paper published by researchers at Oxford University and the University of Minnesota published in the journal Proceedings of the National Academy of Science (2019), concludes that eating foods with the highest positive health outcomes also have the lowest environmental impact. Conversely, unhealthy foods cause the most environmental damage.
A false story came out a few months ago with the headline that stated "Sorry, organic farming is actually worse for climate change". This information was put out by scientists paid to falsify data to create doubt and prevent governments from taking action. The actual numbers are a transition to organic production would not only increase the quality and nutrition of our food supply; it would reduce greenhouse gasses by a minimum of 20% from agriculture.
A new book reveals this process of scientists selling their soul for money. David worked for OSHA for many years as the Assistant Secretary of Labor where he shares first hand knowledge of this deception.
The TRIUMPH OF DOUBT – Dark Money and the science o deception, David Michaels, 2020, Sheridan Books, ISBN: 978-0190922665
Over the last few years, we have discussed research that shows being a gardener and exposure to green space increases the body's production of melatonin and its relation to our health and immune system. Researchers like Stephanie Seneff, Ph.D., senior research scientist at MIT, have found another link between glyphosate (Round-Up) in our food and the corona virus outbreak.
When we eat food with this herbicide on it, it prevents the human bodies immune system from working properly, making us more susceptible to this disease. Bottom line is that when we eat foods that have this toxic chemical on them, it weakens our immune system increasing the chances of a severe case of this virus. Foods that are genetically modified have the highest levels of this chemical.
The only way to avoid this issue is to raise one's own food (a modern victory garden) or buy organic. The full explanation of the link between this increase risk of the corona virus is explained in the link below.
A few weeks ago, we also talked about how exposure to Round-Up in our food prevents the body from absorbing essential elements that our immune system requires to protect us from viruses like corona.
* * *
HAVE YOU TRIED . . .
KLEIMS HARDY GARDENIA
(Gardenia jasminoides 'Kleim's Hardy')
This spring/summer bloomer has evergreen foliage is so fragrant, you will want to plant it near a door, pathway or outdoor seating area. This 2-3' dwarf gardenia is considered the hardiest of them all, this able to tolerate cold like no others. Full to partial sun, well-drained site
* * *
KLEIMS HARDY GARDENIA is carried by Nature's Way Resources (