/

/

/

College Commitments - Kingwood
College Commitments - Kingwood
By:
Houston Dynamo | Dash Youth Soccer Club | Published 04/22/2020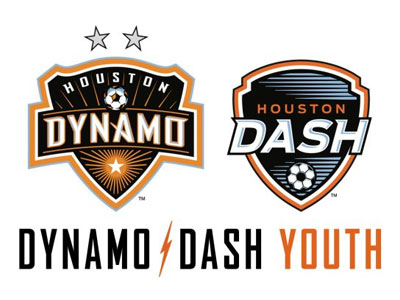 The club would like today to congratulate
Mary Sarofaliyeng, Dash Kingwood 01/02 Orange
and
Veronica Gutierrez, Dash Kingwood 01 PA
committing to
LeTourneau University,
NCAA Div. III (American Southwest Conference) and
Jacksonville College
, NJCAA respectively. Both will graduate in 2020.
-----
"I am super excited to be a part of the soccer program as well as the engineering program offered at LeTourneau University. I am so grateful for the Dash and all the fantastic coaches who have trained and supported me and made this opportunity possible." Mary Sarofaliyeng, Dash Kingwood 01 Orange.
"Mary is one of the hardest working players I've ever had the pleasure of coaching. Technically savvy, with a high soccer IQ, Mary has always put herself in the correct position on the pitch for every situation. A strong physical player that is never afraid to initiate contact, or sacrifice herself for the team. Fantastic leader and teammate and always put the team's needs ahead of her own. I can't wait to see what the future holds for Mary. Her Dash family wish her all the luck in the world!" Coach Adam Bell, Dash Kingwood 01 Orange.
-----
"I want to thank coach Travis for putting me in another position that I have never played before which I ended up liking and enjoying. It really showed me that I am capable of playing many different positions and not just sticking to one. I look forward to playing at the next level." Veronica Gutierrez, Dash Kingwood 01 PA
"Veronica came to us two years ago as a center midfielder. With her amazing speed, she quickly moved to center defense for the team and excelled. She always has a big smile and I am very proud of her and know that she will be amazing in the collegiate environment. Congratulations and good luck Vero! Coach Travis Weeks, Dash Kingwood 01 PA.
-----
"I am delighted to hear Mary and Veronica have committed to their schools of choice. It is testament to their hard work and commitment they have both shown on a daily basis. I am excited to continue to follow both of them in college and wish them the best of luck in the future." Coach Josh Smith, Director of Coaching Girls - Kingwood.
-----
"The time and commitment that the Dynamo | Dash Kingwood staff is providing to their student-athletes is outstanding. Whether it be hosting presentations, team workshops, traveling to national showcases, tournaments or making time for personal 1 v 1 education; the college educational support continues to improve on a yearly basis." Simon Boddison, Director of Soccer Operations / College Center Director.
-----
The club currently has forty six (46) players that have committed from the 2020 and 2021 respective graduation classes and has had four hundred and sixty four (464) players that have played in college since 2006. The club's coaching staff will continue to provide professional guidance for all its current prospective student - athletes that are enrolled in the College Center Program.
Questions - please contact Simon Boddison, Director of Soccer Operations / College Center Director at sboddison@dynamodashyouth.com
College Center Information - CLICK HERE
-----
The College Center Program is brought to you by:
Northwest Oral and Maxillofacial Surgery - CLICK HERE
Articles by Month of Posting