Village Cuts
By:
Village Cuts - A Family Hair Salon | Published 05/06/2020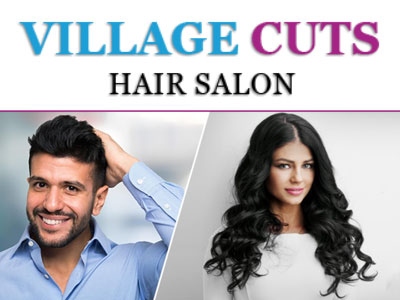 Village Cuts Hair Salon Family Owned & Operated in,
The Woodlands Community over the past 30 Years.
Village Cuts follows the CDC Guidelines and will continue through these difficult times to ensure the Safety for You and our Stylists and Community.
We are following the procedures since we have been Re-Opened Since May 11, 2020
• All our Stylists are always Masked up in the Salon. All our clients Masked up at all times and including children over 4 years of age wear masks and we provide masks if you do not have one.
No bandannas are allowed.
• Every client is temperature checked outside our Locked Doors of the Salon prior to entry.
• Every Client is called on the day before or day of there appointment are asked Covid - 19 questions.
• We take appointment's only, but we still take walk-in's and go through the same procedures we listed.
• We sanitize your hands when entering the Salon, Your Chair has been cleaned and disinfected between every client, and you have a clean apron & Towels, our stylists provide.
• All our stylists follow sanitizing rules by the Texas Cosmetology Board for cleaning, combs, brushes, clippers, Trimmers between every Client.
The Team at Village Cuts Hair Salon is committed to creating a Friendly Family, Inviting, and Relaxing environment.
Our Stylists are dedicated to exceptional hair care with Precision Cutting, Color, Highlight Services.
Call 281-292-2656 for an Appointment Today.
Visit us @ www.VillageCutsHairSalon.com
We look forward to seeing you.
Hours: Mon thru Fri 9-6pm
Sat 9:00-5pm
Sun-Closed
Village Cuts Hair Salon Blogs: (1)
Articles by Month of Posting