/

/

/

The Woodlands Resort is set to reopen May 20, 2020
The Woodlands Resort is set to reopen May 20, 2020
By:
Woodlands Online | Published 05/15/2020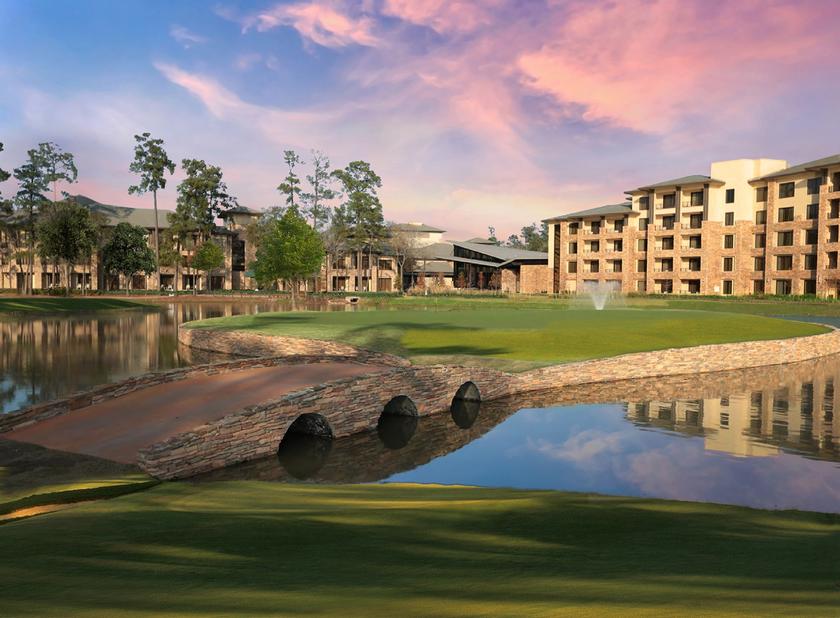 THE WOODLANDS, TX -- The Woodlands Resort is thrilled to announce the re-opening of the resort on Wednesday, May 20, just in time for summer! The entire Pool Complex, including the Water Park and Lazy River, Private Cabanas, Crow's Nest and Cool Water Café will be open for your enjoyment, and special care will be taken to ensure that your stay with us is as safe and enjoyable as possible.?
Health & Sanitation Practices
At The Woodlands Resort, the safety and wellbeing of our guests and employees are our top priority.
We are aligned with the US Centers for Disease Control (CDC) guidelines and have applied the American Hotel & Lodging Association (AHLA) "Stay Safe" enhanced industry-wide hotel cleaning standards. As a result, we have put in place the following comprehensive protocols and procedures.
Guests & Employee Health
Employees and guests who are exhibiting any of the symptoms of COVID-19 prior to arrival or while at the resort are instructed to immediately notify a manager (for employees) or MOD/property security (for guests).
Employee and Guest Contact: Employees are required to wear face masks and to practice physical distancing by standing at least six feet away from guests.
Physical Distancing: Guests will be advised to practice physical distancing by standing at least six feet away from other groups of people not traveling with them while standing in lines, using elevators, or moving around the property. Restaurant tables, lobby furniture and other physical layouts have been arranged to ensure appropriate distancing. (More on Physical Distancing below)
Hand Sanitizer: Hand sanitizer dispensers will be placed at key guest and employee entrances and contact areas such as reception areas, property lobbies, restaurant entrances, meeting and convention spaces, elevator landings, pools and exercise areas.
Employee & Guest Health Concerns: Our employees have been given clear instructions on how to respond swiftly and report all presumed cases of COVID-19 on property to the Montgomery County Health Hotline 1936-523-5040. We will be ready to provide support to our guests.

The Guest Experience
Guests can expect the same warm hospitality as before, and The Woodlands Resort will continue to ensure that they feel safe and comfortable through out their stay.
Guest Arrival: Check-in will take place in the Living Room of the resort (near pool complex) and keys/registration forms will be prepared in advanced and presented to guests on arrival. Valet parking will be suspended for the time being.
Housekeeping: To limit entry of occupied guestrooms, housekeeping cleaning service will be provided for 4+ night stays. Stays under 4 nights will receive daily towel and trash service, and amenities (soap, shampoo, coffee, etc,) will be available at the Front Desk. Upon request, guests can receive cleaning service for stays under 4 nights. At check-out, rooms will be sanitized by utilizing enhanced cleaning techniques and appropriate chemicals to ensure that all rooms are appropriately sanitized, in addition.
Queuing: Any area where guests or employees' queue will be clearly marked for appropriate physical distancing. This includes check-in, check-out, elevator lobbies, coffee shops and casual dining and taxi lines.
Pools: Pool seating will be configured to allow for at least six feet of separation between groups of guests.
Restaurants and Bars: Restaurants and bars will reduce seating capacities to allow for a minimum of six feet between each seated group/party of guests.

Service Professionals' Responsibilities
Employees are vital for an effective sanitation and health program, and guests can expect service professionals to take on pre-existing and new responsibilities as outlined below.
COVID-19 Training: All employees will receive training on COVID-19 safety and sanitation protocols with more comprehensive training for our teams with frequent guest contact including Housekeeping, Food & Beverage, Public Area Department, Property Operations and Security.
Hand Washing: Correct hygiene and frequent handwashing with soap is vital to help combat the spread of virus. All employees have been instructed to wash their hands, or use sanitizer when a sink is not available, and after any of the following activities: using the restroom, sneezing, touching the face, blowing the nose, cleaning, sweeping, mopping, smoking, eating, drinking, entering and leaving the gaming floor, going on break and before or after starting a shift.
Personal Protective Equipment (PPE): Appropriate PPE will be worn by all employees based on their role and responsibilities and in adherence to state or local regulations and guidance. Training on how to properly use and dispose of all PPE will be mandatory. Every employee entering the hospitality zone will be provided a mask and required to wear that mask while on property. Gloves will be provided to employees whose responsibilities require them as determined by medical experts including housekeeping and public area attendants and security officers in direct contact with guests.
Public Spaces and Communal Areas: The frequency of cleaning and sanitizing has been increased in all public spaces with an emphasis on frequent contact surfaces including, but not limited to, front desk check-in counters, bell desks, elevators and elevator buttons, door handles, public bathrooms, room keys and locks, ATMs, escalator and stair handrails, gym equipment, dining surfaces and seating areas.
Guest Rooms: Industry leading cleaning and sanitizing protocols are used to clean guest rooms, with particular attention paid to high-touch items including television remote controls, toilet seats and handles, door and furniture handles, water faucet handles, nightstands, telephones, in-room control panels, light switches, temperature control panels, alarm clocks, luggage racks and flooring.
Laundry: All bed linen and laundry will be changed at check-out and continue to be washed at a high temperature and in accordance with CDC guidelines3. Dirty linen will be bagged in the guest room to eliminate excess contact while being transported to the laundry facility.
Articles by Month of Posting