/

/

/

Lazy Gardener & Friends for May 22, 2020
Lazy Gardener & Friends for May 22, 2020
By:
Nature's Way Resources | Published 05/22/2020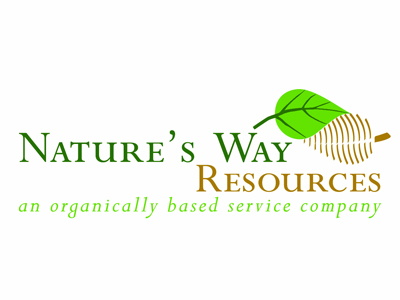 TREE LORE, ONE TOUGH GARDEN, DEER & MORE 'WOW NOW!'
by BRENDA BEUST SMITH
". . . we received . . . in 2012, the Nutgrass Roots Award, presented to community gardens that are as tenacious as nutgrass!!"
— Sister Heloise Cruzat, O.P., on the Dominican Sisters Community Garden
Planting by the Moon (last week's issue) wasn't the only way Ancients used the natural world to guide their food crops. Changing stages of trees also told early gardeners when to plant, harvest, "stay or go" and far more.
A fun Facebook post -- "Quick Guide to Tree Lore" -- promoted finding your "birth" tree, based on exact birth dates (not just months - those came later).
Want to know yours? Have at it! ancient-wisdom.com/treelore.htm
Speaking of "old wives tales," Theresa G. in Panorama Village wondered why gardeners say it's bad luck to thank a giver for a plant (dooms a plant to die). No one seems to know where or why "old wives" insisted this is true. But Galveston County Master Gardeners do even include this in their "Garden Etiquette" section!
Be safe. Say instead: "I'll give it a good home" or "This is so generous of you."
* * *
DOMINICAN SISTERS COMMUNITY GARDEN CELEBRATES 25TH ANNIVERSARY -- VERY QUIETLY
The year was 2008 and Chile native Pilar Hernandez wanted to improve her grasp of the English language. She lived close to the Dominican Sisters Mother House on Almeda at Holcombe, so volunteered to help in the Sisters' community garden. The decision proved so successful, Pilar perfected her English, became the Garden Leader in 2013 (and still is), earned an Urban Harvest Volunteer of the Year Award and now shares gardening advice & more on her Chilean Food and Garden website.
The Dominican Sisters Garden's 25th Anniversary celebration was cancelled but Sr. Heloise Cruzat details its history in the Spotlight Article below. And Pilar's happy to share their "getting ready" activities, which would be beneficial for home gardens too as we head into hot summer months.
Pathways were double-mulched in both fall and spring.
2-3" of compost were added to beds to boost crops and suppress weeds -- "such a blessing," Pilar adds, when volunteer weeding crews were ordered to stay home. Currently, only Pilar and Sister Heloise Cruzat, O.P., are allowed on the grounds.
Plastic pots protect sprouts from pill bugs especially aggressive this spring. Pilar attributes this to new compost.
Thick foliage of zero-maintenance sweet potatoes -- believed to be the first vegetables used by mankind -- now cover gardens, helping to conserve water, suppress weeds, reduce insect pests/disease, and improve soil quality, structure and nutrients leading to increased crop yield.
Sr. Heloise Cruzat documents gardens and harvests by weight in pictures and on cards (above). This year, photos help keep volunteers updated and interested while at home as, hopefully, will the Spotlight Article below.
* * *
BUT FIRST . . . READERS WRITE:
COPING WITH DEER DAMAGE Justine Henley in Magnolia shared their success (they hope!) in rescuing a magnolia tree from certain death by head-rubbing deer. Justine's magnolia (below right) has lost foliage for 3 years as bucks destroy bark in their annual rubbing away of "velvet" coverings on antlers to allow for new growth. Once deer find a usable tree, they return every fall for this necessary stage of development.
A strong fence or barrier may work until the tree bark reaches an uninviting level of hardening. Tall woven wire fencing seems to work best if supported by very strong posts —close enough so deer can't jump inside and far enough from bark so deer can't jam the fence into it.
The vascular damage to Justine's tree (right) became visibly threatening. Snipping off new buds, they hope, is helping to restore the tree's internal energies. This year, the ailing tree has produce 150+ buds, while a nearby healthy magnolia has produced only its usual 25 or so new buds. Good sign!
If you're having deer problems, my "Deer-No!" flyer includes every piece of deer-discouraging gardening advice I've been given over the decades. Email me at lazygardenerbrenda@gmail.com for a free copy. Also watch the video link John includes in his column below.
* * *
MARILYN O'CONNOR in Spring shared a gardening adventure milestone, particularly timely in view of "sheltering-in-place." This past February, she cut and planted eyes from organic potatoes. To her amazement, she's already harvesting new potatoes. "I felt like someone had given me a million dollars!" Marilyn admits.
* * *
NOW, OUR "WOW NOW" submissions this week!
CHARLONA INGRAM definitely has bragging rights on her 7' high, 12' wide Mexican flame vine along her driveway fence. It also drawing many butterflies to their inside-the-Loop Houston home.
INGRID HAMILTON (far left) sent in her pink version one of my favorite "lazy gardener" plants: althea (rose of sharon or marshmallow plant). Her airplane plants, left in an old metal fire pit ,are a beautiful cascading compliment to the tallest pentas I've ever seen
* * *
NOTES:
Email "WOW NOW!" flower photos with your name, area of town and info about the plant to: lazygardenerbrenda@gmail.com. They should be in full, SPECTACULAR color right now.
If you've never savored Greg Grant Gardens Facebook page, you're missing out on a lot of great local plant ideas and gardening advice. Log on and see.
During this pandemic period when most gardening events have been cancelled, at the end of the calendar below, we're publishing running list of reoccurring Farmers Markets. Send notices to: lazygardenerbrenda@gmail.com
* * *
"LAZY GARDENER SPEAKER LIST" & "PUBLICITY BOOK LET"
are free — email request to: lazygardenerbrenda@gmail.com
Brenda's column in the LAZY GARDENER & FRIENDS HOUSTON GARDEN NEWSLETTER is based on her 40+ years as the Houston Chronicle's Lazy Gardener
* * *
25 YEARS OF ORGANIC GARDENING & SO MUCH MORE
by SISTER HELOISE CRUZAT, O.P.
Dominican Sisters Community Garden
PHOTOS BY PILAR HERNANDEZ
The Dominican Sisters' Ecology Committee had a dream in the fall of 1994 – that of using a small plot of the motherhouse grounds for a vegetable garden. This was to be a very special garden, one that would give witness to our commitment to live and act in an ecologically-responsible manner. (1992 Directional Statement)
With study and labor, the dream came alive on Good Friday in April of 1995! Soil, sand, and seed blessing was done when the Dominican community was present in May-June of 1995. Garden goals are two-fold:
Donation of organic garden produce to help those in need
Education to assist others with the practice of organic gardening in their local areas.
From the initial garden planning in 1994-95, Sr. Clement Johnson consulted with Dr. Bob Randall of Urban Harvest as to layout and first steps, including the first irrigation system which was in place by May of 1996.
The garden has five beds, each 5 feet wide and 40 feet long, positioned for maximum sunlight. A smaller sixth bed is reserved for herbs and flowers, and a beautiful bird bath crafted by artist-gardener, Isabelle Chapman. Two adjacent beds nourish flowers, butterflyweed and lilies.
Founding members of our Ecology Committee 1994-1998 are: Sr. Catherine Casey, Sr. Heloise Cruzat, Sr. Annette Dworsky, Sr. Opal Fruge, Sr. Mary Magdalen Hanel, Sr. Clement Johnson - Coordinator, Sr. Lauren Lindee, Sr. Lucia Schexnayder, Mary Jane Strauch, Sr. Mariana Wood.
Winter of 1996 brought a first freeze experience, and the spreading of hay over garden plants for insulation. The ice of January, 1997, was a less merciful garden event, as was snow in 2009! Our community garden has always received the support and devoted labor of volunteers, volunteer groups and garden lovers, some of whom are donors. The garden has hosted numerous student group visits.
On April 15, 1997, the Urban Harvest spring meeting was held at our site, as it was again in 2006. Both our garden and our gardeners have been honored at intervals by Urban Harvest over the years. In 2007, we received the Urban Harvest Donation Garden honor, and in 2012 the Nutgrass Roots Award, presented to community gardens that are as tenacious as nutgrass!
In 2005, two major needs were addressed: installation of a rabbit-proof fence, and the practice of covering the garden lanes with tree mulch to allow gardening even after major rain events. Student service groups have enabled us to be faithful to this practice: students from Post Oak School in 2012, from YesPrep East in 2013, from 2016 and ongoing from Cristo Rey Jesuit, also at the end of February, 2020 from Rice University MBA students – we are SO grateful!
To our sorrow, Sr. Clement Johnson passed away rather suddenly in December of 2004. Her spirit lingers with us in the garden area that she loved so much! Debbie Leflar, an energetic and faithful gardener, served as Garden Leader from 2005 through 2012. In addition to regular garden-tending and planning, helpful additions were undertaken with her leadership such as extended trellises and an expanded compost area. Currently, this re-designed area with its two compost-turning barrels is managed by Sr. Mary V Hugger.
Pilar Hernandez began serving as Garden Leader in 2013. Pilar carefully prepares each seasonal planting and watches over the harvest, tending, analyzing and improving for more abundance. Annual produce, which has routinely averaged 1,000 pounds or more, reached 1,300 pounds in 2018 and 2019!
Our weather adventures continue – wind and hail damage in April of 2013 to be followed by a serious two-day January freeze in 2014, Hurricane Harvey on August 25, 2017, snow on December 8, and then January 16, 2018 – a big and lasting ice-cover freeze!
In January of 2019, Urban Harvest chose our garden site for its honor to veteran gardener Garland Kerr as she left the Urban Harvest board. We appreciate the benefit of two beautiful rose bushes and a super garden cart!
The Dominican Sisters' Community Garden is a donation garden. Manna House, a nearby Third Ward social service cooperative, regularly received our donations from the beginning. Later we also began donating to Star of Hope, another nearby location.
And in 2020, we happily celebrate twenty-five years of organic gardening, and anticipate much more both by way of adventure, and of excellent produce. Ours is a story of gratitude for all the interest, the help, and the enthusiasm that we regularly experience. Ours is also a story of being kind to the Monarch butterflies and of enjoying our serene and beautiful space regularly!
For more updates, click:
* * *
NEWS FROM THE WONDERFUL WORLD OF SOIL AND PLANTS #120
Numerous reports from all over the world have shown a tremendous decline in pollinators from bees, wasps, and flies to butterflies and moths. Not only are these insects essential to pollinate our crops, they are also food for our beloved birds. One of the causes of this decline is the Bt toxin that has been genetically engineered into many plants (GMO's). For example, as bees visit GMO corn, they pick up this toxic pollen and take it back to the hive where it contaminates the hive, contributing to colony collapse disorder.
A report in the journal HortScience (2005) by the USDA on blueberries found that mycorrhizal fungi did a better job of colonizing their roots when organic fertilizers were used as compared to artificial fertilizers.
A problem I frequently see is overwatering of plants by gardeners. Over watering causes many gardening problems. Overwatering increases insect problems as many insects and their larva thrive in moist conditions. For example, fungus gnats love the warm humid environment caused by overwatering. Diseases like Fusarium, Phytophthora, Cylindrocarpon, etc. thrive when plants are over watered. Foliage diseases like rusts and Botrytis also are more common. Other items caused by excess watering include chlorosis and poor root development.
Researchers at Cornell University, according to results from a 12-year study, found that organic practices increase the long-term health of soils (December 2019).
Over the last couple years, there have been multiple studies that have found multigenerational effects of nutrition. These were published in several journals such as the European Journal of Human Nutrition, Journal of Federation of American Societies for Experimental Biology, Nature Communications, BioEssays, etc. over the last few years.
Basically, if your grandfather has a healthy nutrient rich diet, the benefits are passed on to his descendants and conversely a poor diet passes on health problems.
These studies add to the evidence that environment plays a large part in our health that are referred to as epigenetic changes.
We really do not understand nature. If you owned a large tract of land and wanted to grow wildflowers, stop erosion, bring back wildlife like beavers…What would you do?
The short 2-minute video illustrates the importance of predators to keep some animal populations in check (think deer!), so they do not destroy the environment.
With more and more families growing their own victory gardens this year, I was asked the other day "Where can I get seeds that are not GMO or hybrid and that are nutrient dense with better flavor." The easiest way is to purchase heirloom seeds or transplants. Heirloom seeds are defined as those that have existed for at least 50 years and before World War II.
These seeds are handed down generation to generation and come from open pollination. One of the benefits of heirloom seeds is that they taste better. For example, the Brandywine tomato has won many taste tests as the best flavored of all the hundreds of varieties.
Heirloom varieties tend to have higher nutrient densities and more beneficial chemicals like flavonoids that are good for our immune systems. They also ripen over a longer period of time allowing a longer window of harvesting.
Once one grows heirloom vegetable varieties you can just save some seeds for next year.
Baker Creek Heirloom Seeds specializes in the older better tasting and nutrient dense seeds. www.rareseeds.com
Note: Even butterflies and hummingbirds prefer heirloom flowers as they have higher quality pollen and nectar.
We have talked about the harm glyphosate herbicides like Round Up does to the soil, the environment and our health on numerous occasions. Eating foods with glyphosate on them prevents the body from absorbing critical elements like selenium, zinc and magnesium that our body must have to fight off disease especially viruses. It also causes other health issues. The link below mentions some of them.
Glyphosate Overuse Leads to Serious Immune System Concerns
www.sustainablepulse.com
At least 6 major studies have now shown that having adequate vitamin-D levels are essential in protecting oneself from Covid-19 but the media refuses to report on them. As a result, many doctors are speaking out and presenting different information than what the government is putting out. Alternate data and a different point of view on Corona viruses can be found at:
www.articles.mercola.com
* * *
HAVE YOU TRIED . . .
MEXICAN ORCHID TREE
(Bauhinia mexicana)
The common name of this tropical (usually) evergreen shrub or small tree is Pata de cabra (Goat's foot), referring to the sharply cloven leaves. Hummingbirds and butterflies alike are attracted to the summer-through-fall floppy-petaled, pinkish-white, ribbon-like flowers. Left alone it will get 4'-8' tall with up to a 6' spread. Or, prune into a tree. A well-drained southern exposure with morning sun/ afternoon shade (or all-day filtered sun) is ideal. If it dies back in winter, it will return in spring, usually in March. Best news for some folks, this cousin of the our Hill Country-native orchid tree (Bauhinia lunarioides), is listed as deer-resistant!
Mexican Orchid Tree is carried by Nature's Way Resources (Map).
Or . . . contact our sponsor, Montgomery Pines Nursery in Willis, our other
sponsors below or your neighborhood nurseryman for possible sources.
At Nature's Way Resources we have uploaded our Master and Native Plants inventory online to implement a curbside pickup for orders. Any questions and orders for the plant nursery can be directed to Carol at nwrnursery@gmail.com.
Articles by Month of Posting