/

/

/

The Woodlands Pride 2020 Festival Cancelled
The Woodlands Pride 2020 Festival Cancelled
By:
Woodlands Online | Published 05/28/2020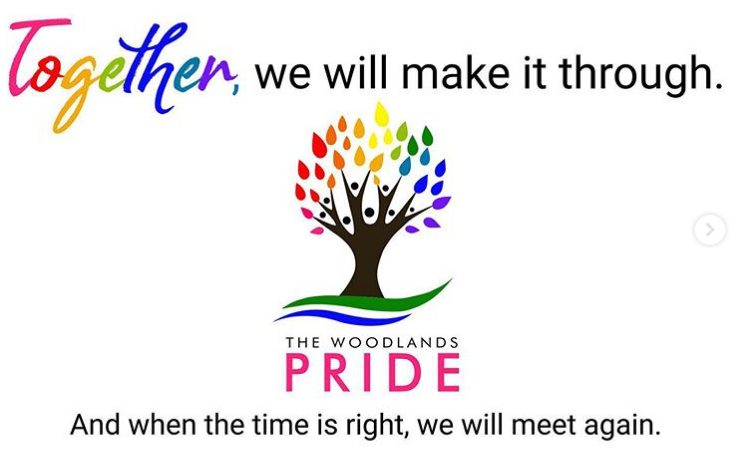 THE WOODLANDS, TX -- Just a few short years ago, The Woodlands Pride was founded while sitting at a park and dreaming of bringing a Pride festival to The Woodlands. Since then, we have welcomed thousands of our supporters to a safe space, where we can be who we were born to be and love who we love. The Woodlands Pride mission statement is to connect, celebrate, educate, and foster relationships in the LGBTQIA community while promoting equality, unity, and love in The Woodlands and beyond.
In 2018, when we envisioned what a Pride festival would look like, we never imagined what it would become. Since the beginning, we've had the incredible honor of sharing Pride with our community and partnering with many local LGBTQIA groups. We have loved getting to know you over the past two years and we wouldn't be where we are without our amazing volunteers, exhibitors, sponsors, and supporters. As we entered into the planning phase for our 3rd Annual Festival, our community was beginning to understand what life with COVID-19 would resemble. We have had many weeks to reflect, listen, and observe other organizations and municipalities in regards to how they move forward safely through the rest of 2020. In these times of uncertainty we, like many organizations, have always placed safety and security above all.
The Woodlands Pride Board of directors has come to the decision, that in the best interest of our community we will be cancelling our festival that was scheduled for September 26th, 2020 at Town Green Park. We want you to know that we did not take this decision lightly, and though we are disappointed to bring you this news, we look forward to celebrating Pride with you in a number of different formats throughout the year. We will release details soon about ways we can celebrate safely together.
In the meantime, follow our social media to stay up to date on our upcoming events and of course reach out if we can connect you to any resources. We love you, and we wish you health and happiness.
Articles by Month of Posting