/

/

/

Lazy Gardener & Friends for June 8, 2020
Lazy Gardener & Friends for June 8, 2020
By:
Nature's Way Resources | Published 06/19/2020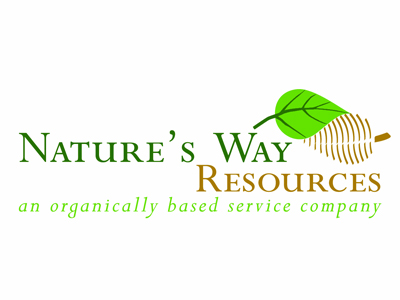 CONTINUE SUCCESS WITH GINGERS STILL WOW-ING NOW! TOP 10 GARDEN BEST/WORSE TRENDS
by BRENDA BEUST SMITH
"Remember that children, marriages and
flower gardens reflect the kind of care they get."
-- H. Jackson Brown, Jr.
THE WOODLANDS, TX -- Booming plant sales in nurseries and online now are a silver lining in our current challenges, hopefully triggered in part (as my spies say) by the great WOW NOW! bloomers being submitted by you readers.
Certainly WOW! is the only way to describe the success of Mercer Botanic Garden's phenomenal number of gingers sold -- almost 700 -- during its brief virtual Father's Day sale. Too late to order now, but -- rest assured -- even more of the shade- & sun-loving gingers and other great plants that will be available in yet-to-be announced upcoming plant sales. Stay in touch: https://themercersociety.org/
Fortunately still readily available are two great ginger-growing resources produced by CEIL DOW, left, the go-to Ginger Lady for the Greater Houston Area. Ceil is The Mercer Society ginger grower (responsible for that phenomenal inventory) as well as a Harris County Master Gardener. Click on these links to benefit from her expertise!
EDIBLE & LANDSCAPE GINGERS FOR YOUR GARDEN by CEIL DOW is available in both as:
HOW TO GROW GINGERS by CEIL DOWN (click for video that opens with a sound delay. Rest is ok.)
WOW NOW!s FROM READERS
The first day of summer this year arrives with the Solstice, Sat., June 20, at 4:44 pm our time. Longest day of the year -- plan accordingly!
June's average overall high temp nationwide is 68.7º F. Projected high here on this 2020 Summer Solstice = 92º F. And therein, Janice, lies one answer to your question.
JANICE SMITH in Southwest Houston is excited her montbretia/(above, also called cocosmia) is blooming so beautifully. She's equally frustrated by how they lie down, instead of standing straight & tall. She's been staking each one.
Many bulbs need prolonged cold soil to build stalk rigidity. Our soil never gets "cold." And it warms up quickly. Without sufficient rigidity, stalks fall over. Low 1' +/- fencing around the greenery clump will probably solve the problem since it's the bottoms -- where stalk meets soil -- that bend, not the upper stalks or leaves. This is also a problem with montbretia in cooler climates when they need thinning. Advice is to lift them, peel off dead brown tissues, store for winter and replant in spring. You can try that, but bet they bend anyway.
MAGGIE ZAMORA in West Houston is convinced her spectacular 'John Paul II' rose is "a sign of better days are ahead. The white rose does symbolize "a new beginning and everlasting love." Sure hope she's right!
Maggie's 5-to-7 year-old rose was purchased at either The Arbor Gate or Antique Rose Emporium. It's now about 5' high & 3' wide and, Maggie says, has "not received one drop of chemical spray or insecticide in 2020." Their Energy Corridor home backs up to Terry Hershey Park. Don't recognize Terry's name? You should. Click on link.
EDITH & TRISH SMITH's WOW NOW!
'Kiamata' oleander
is near & dear to my heart (and that of other
Bolivar Peninsula Jane Long Society
members). Like it's predecessor, the 'Jane Long' oleander' (both from Galveston oleander hybridizer Bob Newding), it recalls the historically awful winter Jane Long, 'Mother of Texas', and 13-year-old Kiamata survived all alone on the peninsula. Both oleanders can be seen at the Jane Long/Bolivar Peninsula pavilion on Jane Long Highway (TX 87), NE of Bolivar Ferry Landing.
PHOEBE LAKE'S WOW NOW! is also one of my personal favorites: Mexican Bauhinia (Bauhinia Mexicana). Her "Pleasing Plant Profile" notes: "... the genus was named after Gaspard and Jean Bauhin, two Swiss brothers (who) worked on an organized method of classifying plants in the 1500s, long before Linnaeus. All bauhinias have symmetrical leaves. When you fold them together, they "match . . . A fun activity for the youngsters!" An easy, free-form shrub for filtered shade, it can grow to 8' or more." Most winters Phoebe prunes back hard to keep it in a manageable shape for her space. It comes back even denser the following spring. Seedlings that appear at the base transplanted easily. Attracts butterflies and hummingbirds and is deer resistant!
NOTE: STILL HAPPY TO RECEIVE "WOW NOW!" photos of flowers/varieties not
already shown. Email to lazygardenerbrenda@gmail.com. Be sure to include
name of plant, your part of town and notes other gardeners might find interesting!
Other submissions can be seen at natureswayresources.com/NLindex2020.pdf
* * *
HOUSTON BOTANIC GARDEN — MOVIN' ON! Hope everyone reads Molly Glentzer's much-anticipated garden update interview with HBG's VP of Horticulture, Joy Columbus, in Saturday's Houston Chronicle: houstonchronicle.com/life/gardening/article/Sneak-peek-Houston-Botanic-Garden-a-worldly-15347824.php
To emphasize how HBG's diversity reflects our city's diversity, the four fall opening weekends (Fri.-Sun.) will highlight a variety of plants, food and cultures. (hbg.org)
Sept. 18-20, Latin America
Oct. 2-4, Asia
Oct. 16-18, Africa
Oct. 30-Nov. 1, the Mediterranean.
* * *
A NEW DECADE FOR GARDENING
... WITH RANDY LEMMON'S HELP! Houston's longtime radio gardening host extraordinaire has a new book, and will be signing copies 10:30am - 2pm at The Arbor Gate in Tomball in its new outdoor venue. I love the title: "New Decade Gardening: A Gulf Coast Guide"! Randy's been advising local gardeners since 1995, most recently through his GardenLine call-in show (6-10am every Sat. & Sun. morning on 740AM & 950AM & KBME. (Call-in line: 713-212-KTRH)
A proud Aggie, Randy's expertise combines great experience with constantly updated training and a blessed respect for "good ol' ways" that still work today. Not to be missed is this proud Aggie's chapter on "10 Best and 10 Worst" things to happen in the world of horticulture over the past 20 years.
Randy's giving us a sneak preview and will happily expand -- and/or defend -- his picks at this weekend's book-signing!
GOOD THINGS FIRST ( . . . A LA LETTERMAN . . . ):
10. My Fertilization Schedule Works. If your soil stinks, no schedule is going to work, period, Randy warns. Click for Randy's Fertilization Schedule:
9. Deep Root Feeding/Watering of Trees. You're revitalizing the root system so it will recycle correctly and provide nutrients and minerals the tree needs.
8. We are Planting More Fruit Trees, especially citrus. A typical backyard can handle a dozen. Most can and should be pruned each year. Randy's typical listener has 4-6 different fruit trees. Fruit trees are sold year-round now. 20 years ago, they were available only in spring.
7. More Texas Native Plants Are Used in Residential Landscaping. Besides the deer-resistant benefit, people are learning about the low maintenance and drought-tolerant benefits as well.
6. We are Getting Better at Attracting Pollinators. Some credit goes to publicity about bee colony collapse and declines in butterfly populations.
5. Organic Insect & Disease Controls Have Improved. We have a whole new world of Organic/Natural Insect Controls. And there will be new ones introduced on a faster clip than any new synthetic insecticide in future years.
4. The Internet. No more requests for SASEs. Randy's Facebook page.
3. Organic Fertilizers Have Gotten Better. Not just smelly-chicken-poop-clouds-of-nastiness anymore! They are more advanced in this age of environmental awareness.
2. All Kinds of Soils. Thirty years ago, if you wanted rose soil, "getting started" soil, etc., you had to make it yourself. Now all kinds of quality soils by bulk or bag are so readily available, there's no need to make your own.
Drum roll please…..
#1 Biggest and Best Change: Compost/Compost/Compost. Higher quality now. More available. For me, it's probably the most significant change, for the better, in the past 20-plus years as your host of GardenLine.
10 WORST THINGS TO HAPPEN IN OUR GARDENING WORLD:
10. The Annual Crape Myrtle Massacre. A battle we may never win. Butchering crape myrtles persists to keep crews busy in the winter months.
9. Zoysia Should Be Our Turfgrass. It was hailed as the "grass of the future" over 25 years ago. I thoroughly agreed -- a southern turfgrass that needs less fertilizer, less water and no more chemicals for fungal diseases or insect pressures. Why hasn't it taken over? Probably cost, even though you're eventually saving the money with less water, fertilizer, fungicide and insecticide uses.
8. New Homebuilder Landscapes are Simply the Worst. Most homebuilders scrap up the dirt/clay on which the home was built, then plop in the cheapest plants. They cover up that horrible excuse for a raised bed with dyed mulch, further poisoning the soil.
7. Weed Killers Have Not Evolved, are basically the same as were 25 years ago. We have non-selective herbicides that kill everything, and selective, targeted herbicides for broadleaf and sedge type weeds. But no such thing as an "organic" all-purpose broadleaf weed killer.
6. Mowing Practices Have Not Evolved. St. Augustine grasses are mowed too short on a consistent basis. We plead for St. Augustine lawns to be mowed at the highest level a mower can go. Why grow Bermuda and thin-bladed Zoysias if you're not willing to invest in a reel mower that cuts over the top, like they use on golf courses?
5. Mulch Volcanoes. Only a couple of inches of mulch is needed at base of newly planted trees. A foot or more is a death sentence. Roots try to grow in the mulch versus the ground below. And stop planting flowers in the mulch ring as well!
4. Compacted and Tainted Soils. When flood waters cover lawns and landscapes for days at a time, nothing good is happening to those soils. The "Building the Perfect Beds" book chapter covers Soil Remediation Protocols.
3. Weed-n-Feeds with Atrazine. This product should have been removed 20 years ago by EPA, FDA, USDA and any other agency with such power. It kills trees and contaminates ground water. No matter how good you think Atrazine-based weed-n-feeds are at killing of weeds and greening up of the grass, it's the negative things you don't see that make it such a heinous product to use on any residential lawn.
2. People Don't Do Their Own Lawn Care Anymore. I estimate only one out of every 50 landscapers has education/knowledge on proper care practices. This is why we see so many diseases and weeds being shared from yard to yard. This is why "Crape Murder" happens with regularity. And this is why dyed mulch is so unnecessarily prevalent. And this is also why weed-n-feeds are improperly used as well. At the very least vet these landscapers out.
Drum roll please…..
#1. WORST THING: DYED MULCH. Mulch should 1. Reduce Weeds 2. Conserve Moisture 3. Add Organic Matter Back to the Soil. None of the dyed mulch help build back organic matter to the soil. They are almost always made of chipped up wood like pallets and discarded timbers, and then dyed. Even if it is dyed with something "organic" it's still a dye, and it's still leaching into the soil. Start using a more natural or native hardwood mulch. If landscapers refuse, then they should be fired immediately.
"New Decade Gardening: A Gulf Coast Guide"
Randy Lemmon Booksigning— 10:30am - 2pm at The Arbor Gate
15635 Farm to Market 2920, Tomball, Texas
https://www.facebook.com/events/746320726172218/
* * *
Mea Culpa to Beauty's Garden -- BEAUTY'S GARDEN FARMERS MARKET ACRES HOMES is Sat., June 20, 2020 (not June 29). It is 10am-2pm every 3rd Sat. at 4333 W Little York Rd.
See more Farmers Market listings below at end of calendar.
* * *
"LAZY GARDENER SPEAKER LIST" & "PUBLICITY BOOKLET"
& Brenda's "LAZY GARDENERS GUIDE ON CD" are free
— email request to: lazygardenerbrenda@gmail.com
Brenda's column in the LAZY GARDENER & FRIENDS HOUSTON GARDEN NEWSLETTER is based on her 40+ years as the Houston Chronicle's Lazy Gardener
* * *
NEWS FROM THE WONDERFUL WORLD OF SOIL AND PLANTS #123
Trees are an amazing plant and by studying them researchers gain a glimpse into our past climate. Over the last few years, we have learned that trees communicate with microbes in the soil and each other. We have learned that trees share resources with each other, and that mature trees will often care for young trees.
Trees have more to teach us, through the eyes of a dendrochronologist, trees are a living document with history recorded in their rings. I just ordered a new book on the subject by Valerie Trouet from the University of Arizona's Laboratory of Tree-Ring Research that looks very interesting.
Tree Story: The History of the World Written in Rings, Released – April 21, 2020
When we are out working in the garden during the summer in the sun, we often get hot and overheated. Have you ever wondered why some plants do not overheat? Scientists at MIT published a paper in the journal Nature's Communications (2020) where they discovered one of the mechanisms plants use to protect themselves and cool off in addition to evaporative cooling.
They found that plants have the ability to convert excess energy to molecules called carotenoids like lycopene and beta-carotene. These molecules are not only good for our health they have the ability to get rid of excess energy through extremely rapid vibration.
We are learning more about how plants communicate. A new study by the Salk Institute was published in the journal Nature Plants (2020) on how plants communicate danger. They found that a plant hormone jasmonic acid (jasmonate) found in many plants is used as part of their defense system against fungi and insects, is also a signaling agent to communicate danger to other plants.
Another study by researchers at Washington State University published in the journal Trends in Ecology and Evolution (2020), have confirmed that many of our cultivated plants have lost the ability to interact with soil microbes that help them collect nutrients and protect them from soil diseases. As a result, they are more disease and pest prone and require more fertilizer and water. This is another reason experienced gardeners are looking for natives and heirloom varieties of plants.
Another example of why we do not need GMO foods has been demonstrated by The French Agricultural Research Center for International Development (CIRAD). They have developed a 100% organic, disease resistant banana, that is Non-GMO. The banana called Pointe d'Or is naturally resistant to several diseases that have been destroying banana plantations around the world. I talked about this a little in newsletter issue #316 on November 8, 2019.
Several states are now giving homeowners a financial incentive to remove their lawns, as lawns are an ecological disaster. A great way to be part of the solution to many of our environmental problems is to convert lawns into gardens or orchards to grow more of our own food. Lawns require a lot of work and expense hence many homeowners are removing them. A good article on the problems and ecological damage cause by lawns can be found at:
www.articles.mercola.com
Many of our readers know that agricultural molasses can be an effective insect pest deterrent. It seems the complex sugars in the molasses upsets an insect's digestive system.
Plants also have complex sugars in their sap. If the levels of these complex sugars are high, the insects do not eat the plant. However, if the level of complex sugars is low, insects are attracted to the plants to eat them.
There is an easy way that we can measured the level of complex sugars in our plants. By using a simple refractometer, one can measure the sugar level called a Brix reading. All one has to do is get a drop of sap (a garlic press works well to squeeze the sap out of plant tissue).
Place the drop of sap in the refractometer and read the results. If the reading is 0-2, then the plant is on its death bed and dying. If the reading is 3-7 it has a chance to recover and get healthy and insect resistant. When the sugar levels reach 8+ on the Brix index, the plant is healthy enough to produce secondary plant metabolites which provides the natural resistance to insect pests.
Secondary plant metabolites are also known to be the anti-cancer compounds found in food plants. If one wants to learn more about secondary plant metabolites and health, there is a good lecture by the nutritionist Jerry Burnetti that can be found on the Acres, USA website from a few years ago.
If the Brix levels reach 14 or more, not only will the pest insects and caterpillars leave it alone, the plant will have so much complex sugars in their sap that the plant becomes drought resistant and frost tolerant (sugar water will not freeze above 26 degrees).
Artificial fertilizers and over watering tend to lower Brix levels in plants. Good compost, trace minerals, and organic fertilizers raise the Brix levels in plants.
Several times over the last few weeks I have been asked about gardening and Covid-19. There have been numerous research papers on the benefits of Vitamin-D that we get when out in the sun gardening. A good summary of the health benefits can be found at the link below.
www.citizens.org
Numerous reports over the last few months have shown that to have a strong immune system to fight Covid-19 and other viruses, the body requires the elements zinc (Zn), Selenium (Se), Chromium (Cr), Magnesium (Mg), and a few others that are essential to fight off this disease.
When we did the study of the herbicide glyphosate (Round-Up) a few years ago we found that the original patent for Glyphosate was as a demineralizer to clean pipes (US Patent # 3,160,632). It would bind so strongly to these elements it would pull them off the walls of the pipes thus cleaning them.
When we eat foods with this herbicide on them, it ties up the nutrients (elements) we need for good health and prevents them from being absorbed by our bodies, especially those used by the human immune system to fight viruses like Covid-19 (assuming they were there in the first place, as most of our food supply is deficient in these essential elements to begin with).

Hence, one of the best ways to protect our families is to avoid foods contaminated by glyphosate. The best way to do this is to buy organic certified products. Now there is a second way to protect ou
Articles by Month of Posting