/

/

/

L-Theanine, Magnesium, and Lithium Orotate
L-Theanine, Magnesium, and Lithium Orotate
By:
The Woodlands Institute for Health & Wellness - Mila McManus MD | Published 07/05/2020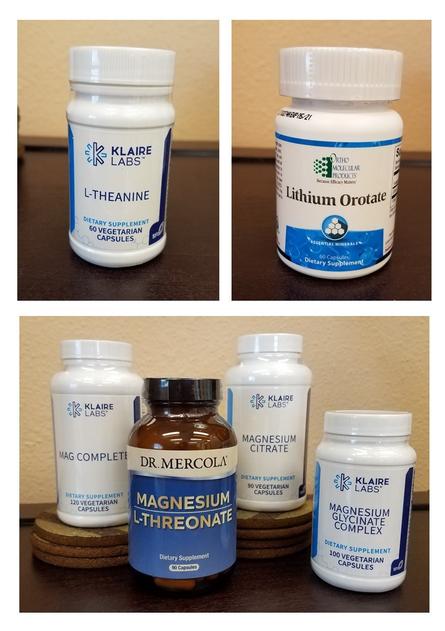 The good news about doing a genomic test and finding out what SNPs you have is that, in most cases, there are a number of supplements that can support and help the body work around those mutations. Magnesium, Lithium Orotate, and L-theanine are three good examples.
For those who discover they have SNPs (mutations) on the GAD gene, two options for alleviating related symptoms (e.g., anxiety, insomnia) would be to use L-theanine and/or magnesium. You should consult your medical provider for the best supplementation options for your genetic SNPs. Click on the links below to read more about L-theanine and magnesium.
https://woodlandswellnessmd.com/l-theanine.html/
https://woodlandswellnessmd.com/supplement-month-magnesium.html/
Another common mutation that is found in people with anxiety, ADD/ADHD, and/or insomnia is on the COMT gene. Lithium orotate is one of several supplements which can support and assist the body to work around this mutation. Click here to learn more about Lithium Orotate.
https://woodlandswellnessmd.com/supplement-of-the-month-lithium-orotate.html/
We recommend nutrigenomic testing to determine your genetic profile, and consultation with your medical provider to discuss the best supplementation options for you. For testing and consultation, contact our office today at 281-298-6742.
The Woodlands Institute for Health & Wellness Blogs: (2)
Articles by Month of Posting