/

/

/

When Your A/C Won't Kick On: Common Issues
When Your A/C Won't Kick On: Common Issues
By:
Bradbury Brothers Cooling, Plumbing & Electrical | Published 07/13/2020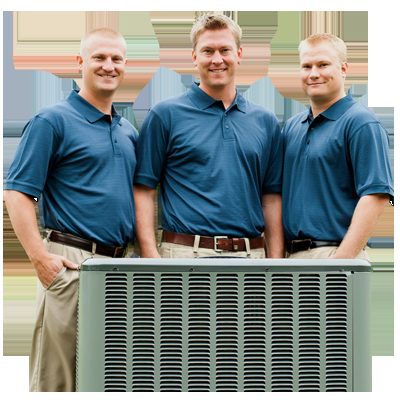 Most of us turn on the air conditioner sometime in the spring, when it's slightly warm but not yet swelteringly hot. Other U.S. states need food, air, and water to survive, but here in Southeast Texas, we need food, air conditioning, and water. So, you change the thermostat setting from heat to cool, wait for the central air to kick on, and then… nothing.
Before You Call Bradbury Brothers
Don't panic. There are several reasons why your A/C doesn't kick on, and some of them are easy to fix. Before you call your local HVAC (heating, ventilation, air conditioning) company, check the:
Thermostat – Reassure yourself you really did change the setting to "cool." Turn the thermostat off, wait a few minutes, then turn it on.*
Power supply – You might have a blown fuse or tripped a circuit breaker. Check:

Circuit panel/fuse box – Older homes have fuses boxes; most homes now have a circuit panel. On a fuse box, look for a blown fuse and replace it. Seriously consider replacing the fuse box, too. If not well maintained, fuse boxes can pose a hazard. On a circuit breaker, look for a tripped circuit. Flip it off and then reset it to "on."*
The outside emergency/shut-off switch – This is near the outside unit in a metal box. If it's off, turn it on.

Condensate drain line

– If you suspect there's a clog, you might try using a wet/dry vacuum to unclog. If you have a broken condensate drain pump, that could trip the power supply.
Call 281-651-5484 or 936-271-2030
If your troubleshooting didn't solve the problem, it's time to call Bradbury Brothers Cooling, Heating & Plumbing for your air conditioning repair needs. The main thing we'll check is your HVAC unit's compressor and its parts:
Capacitor
Connections
Start relay
Valve(s)
If the compressor is the culprit, there are options to consider and we'll help you make the right choice.
*If this solves the problem but it happens again, you need to schedule an A/C checkup. Your unit may be pulling too much electricity, short-circuiting, or overheating.
Articles by Month of Posting