/

/

/

Water-saving Native Plant of The Week: Strawberry Bush
Water-saving Native Plant of The Week: Strawberry Bush
By:
Woodlands Water | Published 08/10/2020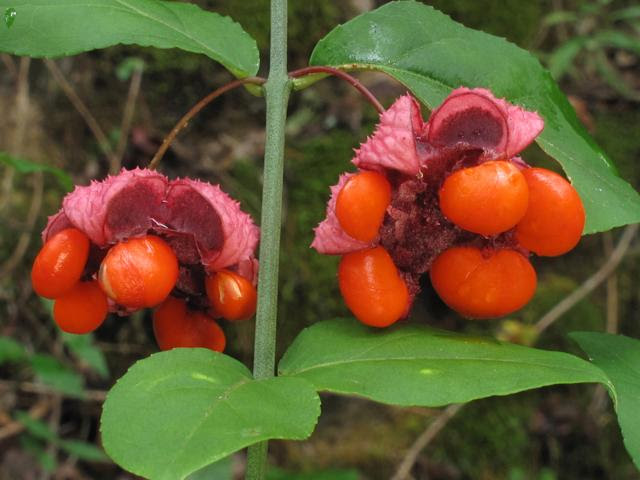 THE WOODLANDS, TX -- Strawberry Bush (Euonymus americanus) - This native perennial is an airy, deciduous shrub which grows 6-12 ft. tall. Its ridged twigs become purplish when exposed to the sun. Pale green flowers with purple stamens have five, distinct clawed petals in May and June. The bright green, oval leaves become dark red in fall when bright red fruits open to reveal orange seeds. In nature, its habitat is deciduous woods; low, sandy thickets; and swamps. It is a very adaptable plant and will tolerate moist to very dry soils. It does best in partial shade or filtered shade and will tolerate full shade.
By: Bob Dailey
Photo by Alan Cressler, courtesy of Lady Bird Johnson Wildflower Center.
Articles by Month of Posting