/

/

/

Mental and Emotional Health Benefits of Health Club Membership
Mental and Emotional Health Benefits of Health Club Membership
By: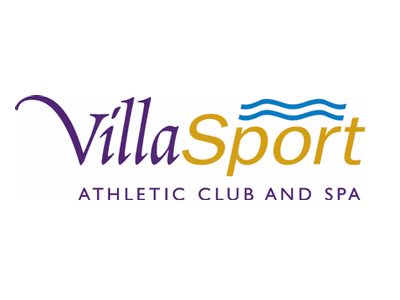 VillaSport Athletic Club & Spa | Published 08/30/2020
THE WOODLANDS, TX -- Most people associate losing weight and getting in better physical condition with belonging to a health club. But, a great health club provides so much more than just weight loss, stronger muscles and a better appearance. A great health club provides a sense of community and in some cases a feeling of "being part of the family". Members at these truly special clubs form friendships and relationships that they cannot find in other parts of their lives. Friends provide both the inspiration and peer pressure that keeps us coming back for more, even if we don't really enjoy exercise. At VillaSport, you can see these relationships in all areas of our club:
· We have swimmers who love seeing their fellow lap swimming fanatics.
· We have Body Pumpers who look forward to being motivated by their favorite instructors.
· We see yoga and barre enthusiasts who can't miss their favorite classes or they find themselves in a sour mood.
· We see members who have a favorite front desk or locker room attendant who greets them with a smile and by name each day, making their day.
· We see die-hard water exercise class participants who never miss their daily dose of Miss Deisy, leading them in fun, energizing water exercise.
· We see young moms who desperately need their two hours of "time for me" each day so that they can re-charge their batteries and be better moms, wives and professionals.
· We see small groups of friends working out in the weight room together in quiet competition with one another.
· We have many who simply want to come and work out on their favorite piece of cardio equipment, while enjoying getting out of the house and being around others in a healthy environment.
· We see basketball enthusiasts who live for their pick-up games on a daily basis.
· We have those who are recovering from illnesses or healing from the loss of a loved one.
· We have those who have gone through a difficult life change such as a divorce or estranged family relationship.
· We have employees who could be working other jobs, but who have chosen to work in this healthy environment around people who make them feel valued and doing worthwhile work.
· We have many members who rave about their personal training workouts. Their favorite trainers provide them not only with fitness advice, but also encouragement that produces a sense of accomplishment and self-esteem that carries over into all aspects of their lives.
People who become members of clubs like VillaSport, find that they get far more from their membership than just a good workout or achieving physical goals. They find that the relationships they form at the club become significant parts of their lives and make them "feel" happier and healthier, not just physically, but mentally and emotionally as well. They find that the time they spend at the club positively impacts nearly every aspect of their lives at work, at home, with friends and with their other life priorities.
VillaSport is not the only health club that provides these social and emotional benefits, but I can honestly tell you we are exceptional at it. I encourage you to give us a try and see for yourself why so many of your friends and neighbors are already members of this club rated The Best in The Woodlands" by Woodlands Online!
Articles by Month of Posting