/

/

/

4 Sporty Features on the Cadillac CT-5
4 Sporty Features on the Cadillac CT-5
By: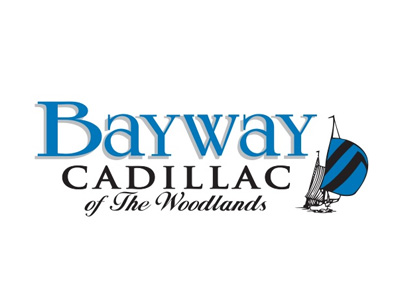 Bayway Cadillac of The Woodlands | Published 10/07/2020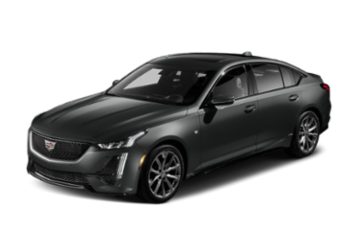 The 2020 CT-5 is Cadillac's all-new compact sedan featuring a distinctive fusion of comfort, design, and performance while being supported by Cadillac's newest technologies, including Super Cruise. The innovative fastback design underscores the refined ride of the CT-5 complemented by a driver-centric interior blending high-touch elements and high technology. Customers can tailor Luxury and Sport models to their specific style with unique trims and design, truly making it the car of their dreams.
Newly Designed for 2020
Available in Luxury, Premium Luxury, and Sport trim levels, the CT-5 charts a new direction in Cadillac's line of sedans, leveraging the advantage of the car's rear-drive platform to communicate performance, power, and presence.
Unique fascias and grilles along with bright exterior accents distinguish the 2020 CT-5's Luxury and Premium Luxury trims, while the Sport trim stands out with its performance-inspired details including standard 19-inch wheels, spoiler, rocker extensions, fascias, grilles, and darker accents.
A Sporty High Touch and Tech Interior
The sporty yet elegant interior of the 2020 CT-5 focuses on quality with impeccable craftsmanship, authenticity of materials, and attention to detail with simple interfaces and wide surface lines.
Everything from the center display to the instrument panel focuses on the driver and essential touch-points that emphasize control, including a 1080dp high-definition, full-color 10-inch touchscreen prominently mounted for ideal visibility within the instrument panel.
The thoughtful technology integration the CT-5 delivers through an intuitive in-vehicle experience provides a heightened sense of control. Drivers experience this in everything from vehicle controls conforming to the unique driving style of the driver to the newest, more personal Cadillac user experience providing intuitive ways they can interface with the system, including a new rotary controller and phone pairing via New Field Communication.
Adaptive remote start also comes standard with the 2020 CT-5 to further the driver's comfort and convenience by activating features like heated steering wheel, adaptive ventilated/heated front seats, and other climate systems depending on current temperatures.
Turbocharged Performance
The CT-5 comes with a 2.0-liter twin-scroll turbo engine and a 10-speed auto transmission with electronic precious shift delivering excellent low-end torque and responsive off-the-line performance. The unique three-step sliding camshaft and twin-scroll turbocharger provide optimal engine performance across the rpm band for an increased feeling of on-demand power at every speed.
The Premium Luxury, Sport, and CT5-V trims offer a powerful 3.0-liter twin-turbo V-6 engine delivering 335 horsepower and 405 pound-feet of torque. A manifold-integrated liquid-to-air intercooling system and low-inertia turbochargers assist the engine in producing exceptional power with literally no lag, sustaining it throughout most of the rpm band. This engine option also pairs with the 10-speed auto transmission.
Both engines use technologies like automatic stop/start, active fuel management, camshaft phasing, and direct injection to balance efficiency, performance, and refinement. Sound tuning via electronic and mechanical sources contributes to the CT-5's optimized effect on the senses with minimal unwanted noise in the cabin and engine sounds tuned to provide a refined driving experience.
Visit Bayway Cadillac of The Woodlands to schedule a test drive and experience the sporty feel of the 2020 Cadillac CT-5 today.
Articles by Month of Posting