/

/

/

How to Choose Between a Sedan or an SUV
How to Choose Between a Sedan or an SUV
By: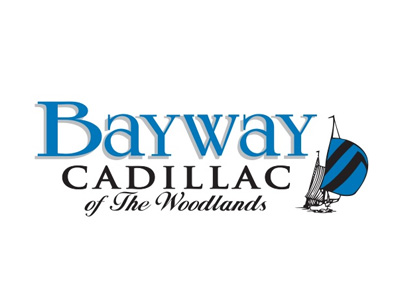 Bayway Cadillac of The Woodlands | Published 10/07/2020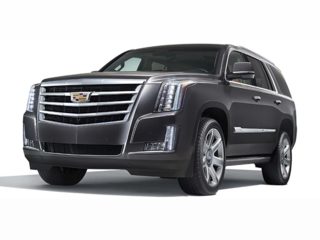 Deciding between a sedan and an SUV isn't as easy as it sounds. Each vehicle type has unique strengths. Here are a few things to keep in mind as you decide which type of vehicle best fits your needs and style.
Interior Space
One of the most obvious, but important factors of choosing a sedan or an SUV is cabin space. Think about the kinds of trips you'll be taking in your vehicle. Are you bringing the whole family or just a friend? Are you an outdoor adventurer with a lot of gear? Each body type serves a different lifestyle and may be the deciding factor for your decision.
If you need your vehicle to seat as many people as possible, consider a three-row SUV with seven or eight seats, such as the Cadillac Escalade. In contrast, a sedan like the Cadillac CT4 will do just fine if you only need to seat up to four or five people at a time and if the thought of driving a larger vehicle makes you nervous. But when it comes to cargo space, nothing compares to an SUV.
Maneuverability
Some drivers may not feel as comfortable behind the wheel of a large SUV and may feel more at home in a crossover or a sedan. This is understandable: SUVs are larger, so many drivers usually have trouble maneuvering through tight spaces and busy streets.
Sedans, on the other hand, are more capable of winding through the city streets and taking on hectic parking lots. Because of the sedan's smaller size, it also has a smaller turning radius, which can come in handy while you maneuver through U-turns and sharp corners.
An SUV will be a great choice if you plan on spending a lot of time on the open road. Their more-truck-like bodies help smooth out rougher roads and can prove to be more comfortable. Again, think about where your travels will take you and pick the body style that will make your trips more convenient.
Thrills
SUVs are generally more truck-like, powerful performers once you move up past the crossover class. But if it's a thrilling ride you're looking for, the sedan is the way to go.
Take Cadillac's V-series, for example. These are high-performance versions of a few of the most beloved sedans that let drivers own the streets. The 2020 CT6-V is equipped with the famous Blackwing turbo 4.2-liter V-8, which punches out 550 horsepower and 640 pound-feet of torque. Most SUVs don't see numbers like that — the 2020 Escalade gets 420 horsepower and 460 pound-feet of torque from its V-8. And even if you had an SUV with that kind of get-up-and-go power, its larger size would limit its ability to push forward and whip around city streets.
Long story short, you're a sedan kind of person if you have a passion for pushing yourself to the limit and finding thrills on the road.
If you need a more hands-on approach in deciding between an SUV or a sedan, come visit our team at Bayway Cadillac of the Woodlands, Texas. The Cadillac lineup has the best of both worlds, and after test drives of your favorite models, you're sure to find your new perfect home away from home.
Articles by Month of Posting