/

/

/

3 Features That Make the 2020 Cadillac XT6 a Great Family Vehicle
3 Features That Make the 2020 Cadillac XT6 a Great Family Vehicle
By: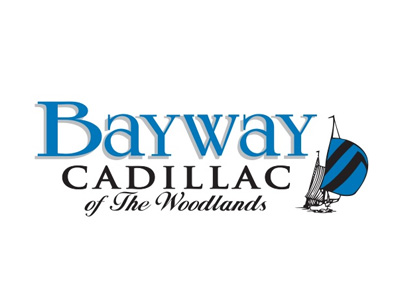 Bayway Cadillac of The Woodlands | Published 10/12/2020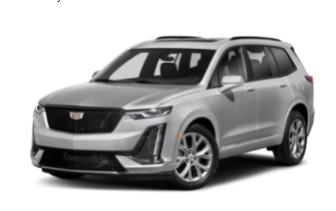 When you have a family, your wants and needs in a new vehicle may differ from before. The 2020 Cadillac XT6 is a family-friendly vehicle in a luxurious, midsize SUV body. Here's what you should know about it.
Plenty of Safety

The most family-friendly vehicles are known for putting safety at the forefront. These are the vehicles you can feel comfortable driving knowing that all occupants are safe on the road. Whether you're going on a road trip, to the soccer field, or to the local grocery store, you know that your family is secure in the 2020 Cadillac XT6. This midsize SUV has earned a five-star rating from the National Highway Traffic Safety Administration (NHTSA) and a Top Safety Pick+ designation from the Insurance Institute for Highway Safety (IIHS), the highest honor a vehicle can earn.
Some safety features and systems include front pedestrian braking, lane keep assist, lane change alert with side blind zone alert, forward collision alert, and rear cross-traffic alert. The available night vision helps you drive safely at night by detecting any potential hazards on and around the road you're on.
Roomy and Accommodating Interior

The 2020 Cadillac XT6 has three rows of seats and can seat seven, or you can opt for the second row of captain's chairs and seat up to six. No matter your family dynamics, the spacing in the XT6 makes it so that every occupant has their own space and feels comfortable during the drive. If you frequently drive your kids' friends to the mall or movies, the XT6 fully accommodates. Inside you'll also find premium materials including wood grain, carbon fiber, and leather seats. No matter where you're going, you'll know you're in a luxury vehicle.
Think about how important it is to stay connected to your family, friends, and smartphone apps. The 2020 Cadillac XT6 makes it possible through the standard 8.0-inch infotainment touch screen that integrates with Apple CarPlay and Android Auto. As the driver, you're not the only one who stays connected — with in-vehicle Wi-Fi, even your teenagers can stay connected, which is beneficial for both their social life and important school work. If the battery is getting low, the XT6 provides wireless smartphone charging. Available on the XT6 is a navigation system and rear-seat entertainment system with DVD player.
Ready for Travel

If your family is gearing up for a road trip adventure or a fun vacation elsewhere, the 2020 Cadillac XT6 has room for your luggage in the trunk space. You can also tow a trailer or camper in this ride with the XT6's smart tow trailering system that tows up to 4,000 pounds thanks to its 3.6L V-6 engine and nine-speed automatic transmission. Go from your home to your campsite with ease, knowing that your hitch is secure and manageable right from the inside of your vehicle.
If you're looking for a new family-friendly ride, consider the 2020 Cadillac XT6. Your entire family will love riding in a premium SUV that has remarkable features for all.
Articles by Month of Posting