/

/

/

6 Luxury Cadillac Features That Are Worth the Upgrade
6 Luxury Cadillac Features That Are Worth the Upgrade
By: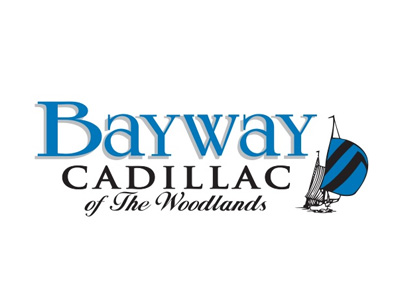 Bayway Cadillac of The Woodlands | Published 10/19/2020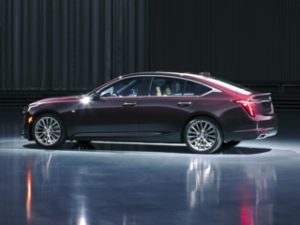 One of the greatest aspects of searching for and owning a Cadillac vehicle is that each model can be upgraded to be even better-looking, better-protected, and better-suited to your tastes. Here are a few luxury Cadillac features that we think are worth the upgrade.
1. Illuminated Door Sill Plates

Some of our favorite accessories and upgrades for Cadillac models are illuminated door sill plates. If you purchase Cadillac-official door sills, you can have them professionally installed by your dealership. These features create a more upscale atmosphere for your Cadillac, especially at night. When you open the door, these door sill plates automatically switch on and then shut off when the door is closed.
2. Wheels

We believe that choosing your Cadillac's wheels is one of the most personal and self-celebrating upgrades you can give to your vehicle. There are many Cadillac-brand wheel upgrades to choose from depending on which model you own or are thinking of purchasing. To find wheel options directly from Cadillac, you can search by your vehicle's year and model to see what's available for your car. Choose a wheel that best speaks to your personality to create a personalized presence on the road.
3. Brake System Upgrade Kits

Cadillac offers brake system upgrade kits for many of its models. If one is available for yours, we highly suggest installing an upgraded brake system to improve your car's overall performance. If you love that stop-on-a-dime city-racer feeling, these kits are worth it. From the CTS to the Escalade, more powerful brakes offer more control over your vehicle, especially if you're pushing it to the limits.
4. Floor Liners

Floor liners are fantastic ways to prolong the good looks of your Cadillac vehicle. If you're concerned with maintaining a Cadillac's resale value, floor liners are a wise upgrade to invest in. As you have fun in your Cadillac, the carpeted floors will experience natural wear and tear and get dirty over time. Floor liners take that out of the equation, leaving your Cadillac's floors looking as good as new.
5. Cargo Management Accessories

If you're a master of the weekend warrior trip, you might want to consider a cargo management accessory for your Cadillac. These features include rooftop rails and cargo systems, as well as in-cabin storage solutions that let you pack more gear, and do it more efficiently. A roof rack cross rail system lets you secure longer adventuring items, such as kayaks and skis, to the roof of your vehicle, which both protects your cabin and clears space for more passengers and luggage inside.
6. Exterior Modifications

There are so many different types of exterior modifications you can make to your Cadillac that they're difficult to list. Depending on the year and model you have or are thinking of purchasing, you'll be able to equip everything from side assist steps, bodyside molding, splash guards, and much more. Customize your Cadillac to make it truly unique and indicative of your style.
When you're ready to experience the first-class luxuries Cadillac has to offer, visit us at Bayway Cadillac of The Woodlands, Texas. Once you've experience the attention to finer things Cadillac puts into creating their vehicles, you may not want to drive anything else.
Articles by Month of Posting