/

/

/

3 Things to Consider When Shopping for Dental Insurance
3 Things to Consider When Shopping for Dental Insurance
By: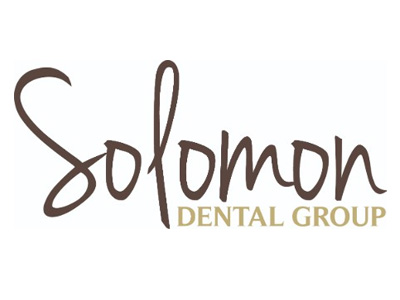 Solomon Dental Group | Published 10/28/2020
Let's face it: dental care can be pricey. After all, the exam alone can cost anywhere from $50 to $300, and that doesn't include the X-rays or fluoride treatments! So, it's not surprising that 13% of American adults don't visit their dentist as often as they should because of cost. Fortunately, that's where dental insurance comes in! Through your work or as an individual, you can select a plan that will make taking care of your smile affordable. But how do you know which option is best for you? Read on for three tips from a dentist in The Woodlands!
#1. What Kind of Dental Plan Do You Need?
Many patients refer to "dental insurance" as an all-encompassing term. However, each plan is unique and provides members with different levels of flexibility and coverage. Below are the three most common types:
Freedom-of-choice dental plans – Also known as dental indemnity plans, this form of coverage provides patients with maximum flexibility since they aren't centered around provider networks. Therefore, the member can use any dentist of their choosing and receive reimbursement based on its fee schedule. However, it is important to note that the patient is responsible for paying the difference between what the dentist bills and what the plan pays. So, it is beneficial to talk about the rates upfront with your dental team.
Managed-care – With this option, patients can choose from a pre-approved list of dentists who have agreed to their fees. This form of coverage works similarly to medical PPOs and HMOs, where the latter typically covers a lower percentage with an out-of-network provider.
Dental discount plants – Although this isn't technically insurance, it functions similarly in that it provides patients with a discounted rate. However, the plan itself does not cover the cost of care. You are still responsible for your treatment, but at a lower rate. Patients with dental discount plans will need to select a dentist who has agreed to be a part of the discount's network.
#2. Basic Restorative Coverage Is Critical
Did you know that 90% of Americans have had at least one cavity by their 21st birthday? Plus, the average U.S. adult has three decayed or missing teeth. So, it's safe to say that tooth decay is rampant. Therefore, it is important to find a plan that covers basic restorative treatment as well. Most dental plans use the "100-80-50" sequence, which includes 80% of the cost of minor procedures, like fillings. This is crucial since you may end up spending $80 on a $400 filling!
#3. Dental Plans Have Waiting Periods
Dental insurance plays a crucial role in making maintaining your oral health affordable. However, it is important to read the fine print for any waiting period that can delay the coverage of certain treatments. For example, if basic restorative procedures aren't covered until three months into your benefit period, then you may not want to move forward with that treatment in the first couple weeks of your plan.
Shopping for a dental insurance plan can be anxiety-inducing, especially if you have never done it before. Fortunately, you can use the above tips to help you along the way!
About the Author
In 1984, Dr. Carin J. Solomon earned her dental degree at the University of Michigan. From there, she completed a general practice residency program, built a successful private practice, and became the director of the General Practice Residency Program at the University of Michigan School of Dentistry. Today, she helps her patients at Solomon Dental Group achieve beautiful smiles and optimal oral health through high-quality dentistry, state-of-the-art technology, and a comprehensive array of services. If you have questions about your dental insurance in The Woodlands, don't hesitate to visit her website.
Solomon Dental Group Blogs: (1)
Articles by Month of Posting