/

/

/

VillaSport – So Much More Than a Gym
VillaSport – So Much More Than a Gym
By: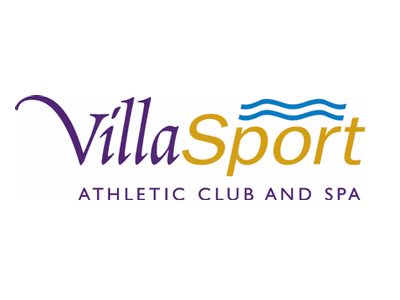 VillaSport Athletic Club & Spa | Published 10/28/2020
Membership to a family health club like VillaSport provides several obvious benefits such as the ability to exercise regularly with the finest exercise equipment, swimming pools and group exercise programs. But, the intangible benefits of membership often prove far more impactful to our members. Members who visit the club regularly find that they become surrounded by friends, both staff and fellow members, which causes them to come more often and to receive a psychological lift from each visit.
Here are some real examples of how members benefit from their membership beyond the obvious exercise benefits, (I use fictitious names to protect privacy):
Tina is married with two pre-school age children. She also works part-time from home. Membership for Tina means she can count on a couple of hours of "Me Time" a few days each week to help re-charge her batteries and preserve her sanity, especially during this pandemic. Just the thought of being able to go to the club helps get her through some of those countless tough days. Her children also benefit providing socialization time in a safe, fun environment surrounded by loving staff.

Bill lost his wife to cancer a few years ago. For Bill, the club has been a godsend. Bill needed a reason to leave his house and VillaSport has provided him all kinds of reasons to show up. He has made many new friends in his favorite group exercise class. He has a running conversation about local sports teams with the front desk staff who love to engage with him. He truly enjoys the relaxation he gets from the steam, Jacuzzi and sauna each time he visits.

Dan is a triathlete who relishes his swim training in one of the club's 14 25-yard lanes, in three separate pools (one indoor and two outdoor all of which are heated). Dan also strength trains, takes group cycling classes in the club's IMAX style Ride Studio, and takes full advantage of the clubs treadmills when the weather makes it miserable running outdoors. Dan has a group of other triathletes that he crosses paths with each time he comes, which serves as motivation for him to push himself harder than he otherwise would.

Cindy can't get enough of her favorite water exercise class with her favorite instructor Deisy. She never misses a class (offered six days each week). Cindy is surrounded by friends she has made in this tight knit group who use these classes to add years to their lives and life to their years.

Jan is a yogi. She is devoted to the practice of yoga to provide her with a variety of physical, mental and emotional health benefits. She finds the quality of instruction at VillaSport to be exceptional and her visits are therapeutic.

Tim has played basketball all his life. He simply can't get enough of his love of this high energy sport. Tim shows up at the same time each morning at 5:30am to catch his usual pick-up game with a group of new friends he made at the club and now considers his basketball buddies.

Mary is a "lifter". She loves to strength train in the spacious and well-equipped gym. VillaSport is so much more than a "gym", but we do have a gym with hundreds of pieces of strength and cardio equipment. Mary is religious about her workouts, tracking her progress while visibly watching her own body changes, as she strives for ever-improving fitness and appearance.

Andy is a businessman who loves to workout. Andy is at the club nearly every day. He has a flexible work schedule so he varies his workout times, but he rarely misses. Andy not only gets the health and fitness benefits from his membership, but he also uses his gym time for networking and developing relationships that have produced huge rewards for his business. The cool thing is, Andy never has to "sell" because he just seems to naturally develop friendships in the club that often lead to business opportunities as his new friends learn more about him and what he does for a living. It's like magic.
So you can see that VillaSport offers so much more than a traditional gym for its members. I can honestly tell you that if you live in or near The Woodlands, you are doing yourself a disservice by not being a member of this special club. It will improve your physical, mental and emotional health. It will help to strengthen your immune system. And it will become the one of the things in your life you look forward to throughout every week. We hope to see you soon!
Articles by Month of Posting