/

/

/

The Trump Economy Continues to Smash Expectations
The Trump Economy Continues to Smash Expectations
By:
U.S. Representative Kevin Brady | Published 10/29/2020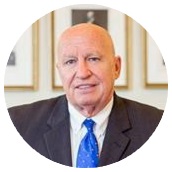 THE WOODLANDS, TX -- Under President Trump, we saw the greatest economy in history pre COVID-19.
And thanks to his leadership and the work of Republicans in Congress, we're seeing record-breaking economic recovery.
Today, the Department of Commerce released their estimate for GDP growth for the third quarter of 2020 – and what we saw was nothing short of incredible.
The U.S. economy grew at its fastest pace ever this quarter, with 33.1%, growth. This smashes expectations, beating economists' original growth estimates by a stunning 400 percent.
To compare, under VP Biden, it took a full year to see those same results. Just look at the contrast – the worst economic recovery in our lifetimes under Obama-Biden, the best economic recovery in our lifetimes under President Trump.
Bottom line: our economic recovery continues to shatter expectations and deliver real results for the American people.
Articles by Month of Posting