/

/

/

Nach-Yo Ordinary Tequila Tasting Hosted by Wine & Food Week
Nach-Yo Ordinary Tequila Tasting Hosted by Wine & Food Week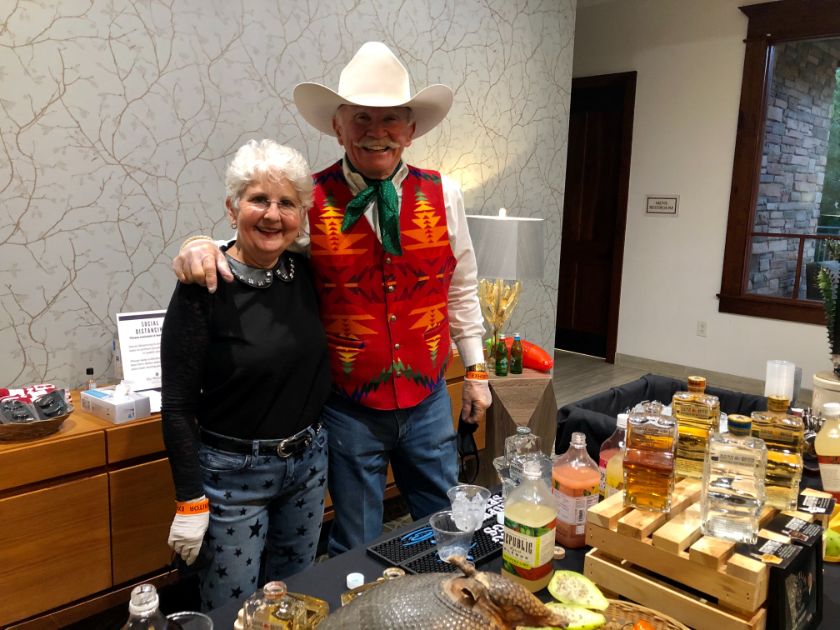 THE WOODLANDS, TX -- Nach-Yo Ordinary Tequila Tasting hosted by Wine & Food Week was held at The Woodlands Country Club October 29. Guests enjoyed the chilly weather while sipping tequila and mezcal. Yummy nachos were served as well as refreshing hydration provided by Mountain Valley Spring Water. Awesome raffle prizes were handed out as well!
View photos from the night, here.
The prizes included, a selection of olive oils from Goya, a bottle of Ambhar tequila, a Goya gift basket including their entire US line, a $50 Spec's gift card provided by Renewal by Anderson, a soft-sided cooler, a selection of jewelry and $100 gift card to Goode Company provided by Bayway Cadillac of The Woodlands, as well as two tickets to next month's Wine Walk.
Wine & Food Week's Wine Walk is November 12 at Market Street in The Woodlands. Click here for event details and tickets.
Constance McDerby, the Food & Vine Time Productions Founder & Co-Producer, said her favorite part of the tequila tasting was watching people discover something new. "Those 'aha' moments where they're really truly interested in learning and discovering," she said.
For further information regarding Wine & Food Week, click here!
Articles by Month of Posting