/

/

/

Top 10 Reasons to Join VillaSport Today!
Top 10 Reasons to Join VillaSport Today!
By: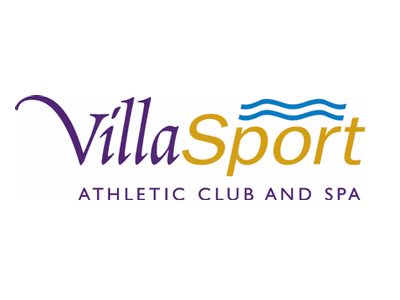 VillaSport Athletic Club & Spa | Published 11/18/2020
THE WOODLANDS, TX -- VillaSport Athletic Club and Spa has been recognized by Woodlands Online and Living Magazine as the Best Health Club in The Woodlands! Since reopening six months ago, VillaSport has seen nearly 200,000 member visits. While a small number of members and staff have reported testing positive for coronavirus, none have pointed to the club as the place where they believe they became infected and all have followed quarantine protocols immediately upon learning of their exposure. This week brought great news pertaining to the efficacy and safety of various vaccines becoming available soon, along with more and more promising treatments.
One clear lesson learned during this pandemic has been the need for all of us to take responsibility for our own health and wellbeing. No longer can we coast along assuming modern medicine will keep us healthy and safe. It is incumbent upon each of us to practice healthy lifestyle habits, eating right and getting plenty of exercise. There is also much to be said for the mental and emotional benefits of belonging to a health club, where we get a lift from our friends and staff upon every visit.
I recognize that many of you are mentally preparing yourselves for putting 2020 behind you and kicking off the New Year, with all kinds of healthy goals and resolutions. Why wait!
Here are my Top 10 Reasons to Join VillaSport TODAY:|

1. VillaSport offers the largest and most spacious fitness facilities in The Woodlands with 130,000 square feet of activity areas, allowing for ease of social distancing. In fact, VillaSport offers a huge outdoor turf field for strength training, speed and agility work and just general outdoor exercise.
2. VillaSport prides itself on being the cleanest gym in The Woodlands.
3. VillaSport offers something for all ages and fitness levels.
4. VillaSport offers the finest childcare facilities and programs of any health club in The Woodlands.
5. VillaSport offers yoga, water exercise classes, Barre, Mat Pilates, Zumba, Body Pump, Body Combat, Cardio Step, CX WORX, Tone and our newest group cycling program called The TRIP (an IMAX theater experience during every ride).
6. VillaSport offers four swimming pools with 14 25-yard lanes for lap swimming.
7. VillaSport offers the area's finest certified personal training staff and Pilates instructors.
8. VillaSport offers a full service day spa with member discounts.
9. VillaSport offers the most luxurious locker rooms in the market, each with their own jaccuzi, eucalyptus steam room and dry sauna.
10. VillaSport members feel as though they have joined a community of friends and family seeking a healthier lifestyle, enabling them to live happier and healthier lives.

VillaSport currently offers "Zero Enrollment Fees" and memberships are month-to-month with no long term commitment. If you live in The Woodlands or surrounding areas, you owe it to yourself to get started today.
Articles by Month of Posting