/

/

/

Your Best Defense Against COVID-19 and Other Deadly Diseases
Your Best Defense Against COVID-19 and Other Deadly Diseases
By: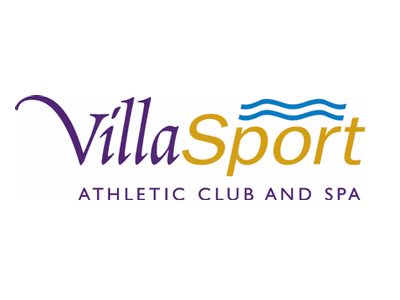 VillaSport Athletic Club & Spa | Published 01/21/2021
Google "How to strengthen your immune system to combat OVID-19, lose weight or prevent other deadly diseases like cancer, heart disease, stroke, Alzheimer's, etc." and you will undoubtedly find a multitude of recommendations which include regular exercise, healthier diet, getting enough sleep, reducing stress and generally practicing healthier lifestyle habits. So why, if we know this to be the case, do so many of us simply not follow this common sense approach to improving our own health?
There are many reasons why so many fail to practice these common sense healthy lifestyle habits:
Too busy with work or family responsibilities

Perception that eating healthier costs more or is more time-consuming

Perception that it will cost too much to get into an exercise program or routine
The truth is that each of these rationalizations for not exercising or practicing healthier eating habits is a flawed excuse. Eating right, performing daily exercise and getting enough sleep will all make us happier, healthier and cost far less over the long term in terms of health care costs, than if we do not practice these common sense healthy habits. 2021 is the year WE MUST finally force ourselves to make our own health a priority, because without our health, everything else that really matters to us will suffer.
At VillaSport, we understand your misgivings about going to the gym:
Concern: You may be concerned about being around other people in a gym setting during the pandemic.
VillaSport offers over 100,000 square feet of exercise and relaxation space, providing members the ability to safely
distance themselves from others during every workout.
Concern: You may not enjoy exercise or even hate the thought of exercise (many feel this way).
VillaSport is way more than a gym. We have created a community and family atmosphere where people come to be around friends, both fellow members and staff, such that working out is always a pleasurable experience.
Concern: You may not really know where to begin.
VillaSport has more than 20 certified personal trainers whose mission is to help you get started on a program, with or without a trainer, and will encourage you as you begin your healthy lifestyle journey. You may be comforted to know that nearly 80% of the adult population in the U.S. fail to get enough exercise and most are unsure of what to do. Like nearly everything else, exercise has evolved over the past few decades and our personal trainers are experts in helping members get the most from the limited time they have to work out. We also offer 80 group exercise classes each week that come with your membership.
Concern: You may have underlying health issues that worry you.
One of our personal trainers will meet with you to understand your health history, previous exercise experience and understanding and help guide you as you begin your healthy lifestyle journey. They will not push you to perform movements that may put you at risk of injury nor push you too hard as you ease into your new exercise regimen.
Concern: You have inhibitions about your present physique.
You may be comforted to know that nearly 80% of the adult population in the U.S. fail to get enough exercise and one of the most common reasons is the fear of how they will look in exercise attire or being embarrassed about not knowing how to properly use the equipment. We will guide you in a friendly, helpful manner and you will quickly see that many others in the gym have similar inhibitions. We'll make you feel comfortable and you will be kicking yourself for waiting so long to get started.
VillaSport is way more than a gym. It's that "third place", after home and work, where you can go each day to recharge your battery physically, mentally and emotionally so that you will be better in every other part of your life. I promise you will find yourself having more energy, a better attitude and look better than ever. Let us help you get started adding years to your life and life to your years!
Articles by Month of Posting