/

/

/

The Woodlands Market: Explained
The Woodlands Market: Explained
By:
Beth Ferester & Company | Published 01/23/2021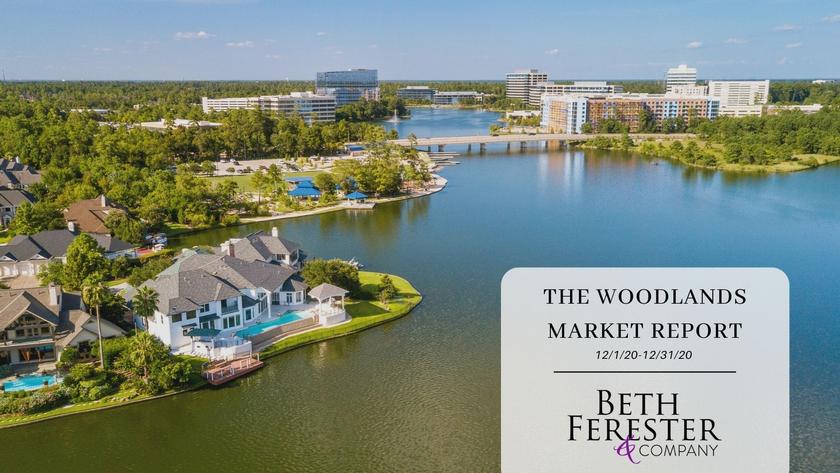 THE WOODLANDS, TX --
"Inventory is so tight!"
"It's definitely a seller's market out there."
"Now is the time to buy…"
You hear these statements often lately. It seems everyone knows what's going on in the housing market…at least on the surface.
We decided to take the stats behind those statements and put them in a full report. On a monthly basis, you will see this report updated with information from the previous month.
Consumers
Whether you are planning to buy a new home, sell your current home, or just decided what your next move is…this report is extremely helpful!
Fellow Agents
Being able to explain these charts and graphs will set you apart from your competition. While the consumer can find and try to decipher this information on their own, a huge benefit of having a realtor is to have someone that is focused on the market so that they don't have to be. Your clients should be relying on you to relay the information they will care about, to them.
Below are a few slides from our December Market Report…
Months of Inventory is a great way to see what you might be able to expect when selling a home. If you take the number of homes currently on the market and look back at the average number of homes sold each month, dividing the listed homes by the average number of homes gives you the months of inventory. This is assuming, of course, that no new listings are added, which will likely not be the case.
Average sales price is a useful figure for both buyers and sellers. If you live in the area, this number gives you an average of what the homes around you are selling for. This of course, depending on the neighborhood, can vary from street to street, but it is a great first look at the overall value in the different subdivisions in the Woodlands. For a buyer, this will give them an idea of where they might want to look first, based on their price range. A realtor will be able to even further narrow that down based on the style home you are looking for, schools, and proximity to things that are important to them as a homeowner.
You can view and download the full report here, and check back at the beginning of each month for updated numbers on these items!
Keep in mind that statistics, even when they seem specific, are by definition generalities about the area. It's why we break it down into these enclaves, but the reality is that we could break it down by street and it would still be a generality. As realtors, we are constantly soaking up all the information about the market that we possibly can, from trusted resources as well as our own research in the field, and drawing conclusions, setting goals, and making decisions based on all of that information. This report is a great starting point to reviewing data from the previous month, but if you have questions about a specific area or are interested in diving deeper than these statistics, reach out to us. We would love to discuss how this relates directly to you.
Articles by Month of Posting