/

/

/

Questions About COVID-19
Questions About COVID-19
By:
Northwest Oral & Maxillofacial Surgery - Technology Forest | Published 02/19/2021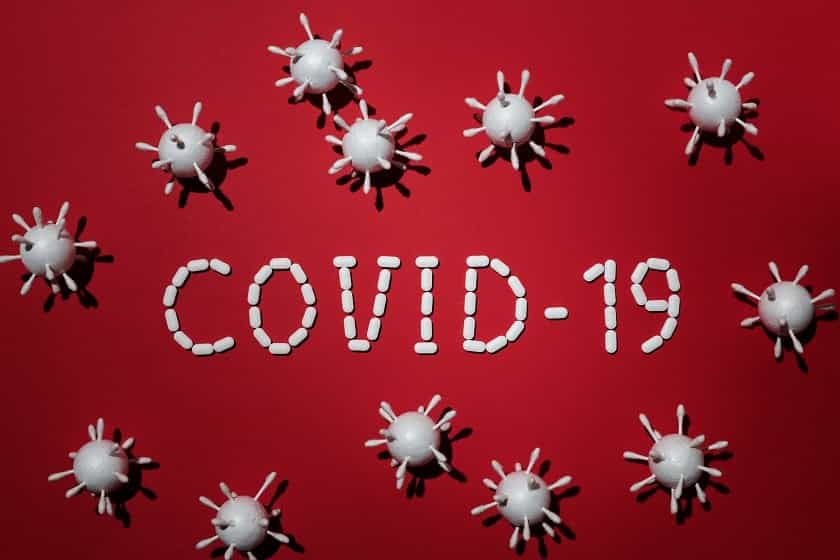 At Northwest Oral & Maxillofacial Surgery, we are taking the COVID-19 pandemic very seriously. The health and well-being of our patients, employees and community remains our priority. We are open and providing treatment to new and existing patients for all oral and maxillofacial surgical conditions.
Below is a list of FAQs (Frequently Asked Questions) that may be helpful for those who may need oral surgical care during this time:
Refer to the end of the article for more important information about contacting us at NWOMS.
Is it safe to come to a Northwest Oral & Maxillofacial Surgery office? What precautions are being taken to make sure the environment is safe?
It is safe to come to an NWOMS office for dental care. Outside of this crisis, our office routinely implements established procedures for preventing and minimizing the introduction and spread of viruses, bacteria, and pathogens. This process has been enhanced in extent and frequency due to this crisis. Adherence to strict sanitary and disinfection standards as outlined by the ADA, OSHA, and CDC is a fundamental function of our profession. Additionally, we are doing the following to make sure you are safe:
NWOMS employees are screened and evaluated daily for risk and symptoms of COVID-19 including a temperature check.

Prior to scheduling an appointment, patients will be screened via telephone for COVID-19 risk factors. Those who are considered at risk for carrying the virus will be redirected to an emergency treatment facility.

Upon arrival at an NWOMS office, patients will be required to complete a questionnaire to determine risk and temperature will be checked. Anyone accompanying a patient will also be screened and temperature checked.

Patients are encouraged to complete registration online to reduce the amount of time in the office and the risk of exposure via pens and papers.

The number of patients and caregivers in the waiting room will be limited and social distancing will be enforced. Only one (1) caregiver may accompany a patient to an appointment.

Caregivers for surgery patients will be asked to wait in their cars until the patient is ready for discharge. Once screened and checked in, patients may also return to their car and wait until called for surgery.

Waiting areas are disinfected each morning, evening and throughout the day. All reading materials have been removed. Hand sanitizers are available to patients, caregivers and employees.

Exam rooms and operatories are disinfected between each patient (as has been the case before the COVID pandemic). Employees are required to wash hands frequently, avoid handshakes, and maintain a distance of six feet when possible.
Has your office staff been vaccinated for COVID-19?
We are trying our best to make it as easy as possible for each member of our team to get access to the vaccine, but their medical information is private just as yours is. Unfortunately therefore, we can't disclose anyone's vaccination status. We are encouraging our team to get vaccinated as soon as the shots become available to them and are committed to providing a safe environment for both our team and our patients.
I am not a current patient. Can I still make an appointment with an NWOMS surgeon?
The surgeons at Northwest Oral & Maxillofacial Surgery are accepting new patients.
Can I use my health insurance for emergency care?
Northwest Oral & Maxillofacial Surgery is an in-network provider for most dental insurances. If timing and circumstances allow, insurance benefits will be verified, and we will provide patients with their estimated out-of-pocket amount due at the time of surgery. If insurance benefits cannot be verified, Northwest Oral & Maxillofacial Surgery will collect the full amount due at the time of surgery. In this case, we will file the insurance claim* for the patient and the patient can expect to be reimbursed.
Will I need to return to the office for a follow-up appointment?
To minimize the number of people coming in and out of our office, we will do virtual follow-ups when appropriate via phone calls. If necessary, a follow-up appointment in the office will be scheduled.
What is the best way to contact Northwest Oral & Maxillofacial Surgery?
Our offices will be open every day. The best way to contact us is to:
Call the office and speak with one of our Patient Coordinators.
If there is not an answer, leave a voice message. Voice mail will be retrieved and calls will be returned daily.
Contact us via email. Go to texasoralsurgery.com to complete and submit the "Contact Us" form. Email will be checked and answered throughout the day.
If it is an after-hours emergency, patients should contact the on-call surgeon by calling 713-428-6159.
Northwest Oral & Maxillofacial Surgery is a practice of eight board-certified oral surgeons which specialize in the full scope of the specialty including the extraction of wisdom teeth and diseased teeth, the placement of dental implants, sinus lifts, bone grafts, and oral pathology. For more information about Northwest Oral & Maxillofacial Surgery, visit our website or two convenient Woodlands locations at Technology Forest and Sterling Ridge.
Articles by Month of Posting