/

/

/

What To Do After Sustaining Property Loss From Historic Winter Storm
What To Do After Sustaining Property Loss From Historic Winter Storm
By: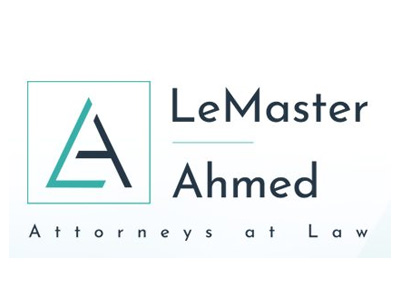 LeMaster & Ahmed PLLC | Published 02/22/2021
We hope this letter finds you warm, safe, and dry. Following this week's historic weather event, we believe it is important that business and homeowners know what they should do in the event they sustain property loss as a result of a break in a plumbing system. Here is a short list of what to do immediately after a loss:
1. Know Your Insurance Policy. It is vitally important to know your insurance policy and what it covers and what it does not cover. Although it is best practice to review your policy with your agent annually prior to a loss to be sure you have the coverages you need and want, it becomes even more important following a loss to know what your policy covers and excludes so you can proceed accordingly with the best plan in place to maximize coverage. Property insurance can include coverage for "accidental discharge" of water from a plumbing system that breaks or cracks. Check your policy to confirm if accidental leakage of water from sudden breaks/cracks in a plumbing system is covered.
2. Make a Claim Early. Insurance policies require timely notice of a claim. You can call your insurer direct and make a claim or you can contact your agent and let them assist in the process. Either way, do not delay in giving your insurance notice of your claim. Delay can impact coverage later. Delay can also prolong the amount of time it takes to get an adjuster to your home, particularly when there's a statewide issue as Texans are currently experiencing.
3. Document EVERYTHING. It cannot be said enough that when a loss occurs to your home or business, it is imperative to photograph and document the damage. It is also important to take an inventory of items that are damaged or lost. When a business owner is worried about opening the next day or a homeowner is worried about where they might sleep that night, this step can often be missed. Knowing the exact nature and extent of the damage or loss and having the documentary evidence of the same is critical to the claims process. It is a good idea to document before you remove or throw away anything. It is also best practice to routinely document the contents of your home or business to ensure that in the event of a catastrophic event like a hurricane, tornado, or fire, there is a record of all that was lost.
4. Duty to Mitigate. Most policies of insurance require an insured to mitigate their loss in the event of a covered peril. Mitigation of loss can include turning off the water source to the home and doing everything reasonably possible to stop further loss or damage from occurring to your covered property. Insurers can—and often do—raise failure of the duty to mitigate in defense of properly paying an otherwise covered claim.

5. Be Diligent About Adjustment. Once a claim is made, your insurer will send an adjuster to inspect your property. Remember that the adjuster works for your insurer—not for you. What you say to your adjuster will be used to adjust your claim and potentially determine whether your claim is covered or excluded from coverage. It is best to allow the adjuster to inspect your property and investigate the claim without unnecessary commentary or assistance. Once you receive the adjuster's estimate, it is time to review it with a professional that can make sure your claim is not undervalued or underscoped. Depending on the complexity of your claim and the potential for coverage issues, it may be time to consult with legal counsel.

6. Get help early. As noted above, some claims are complex in the adjustment process and some claims have complex coverage issues. These claims may require the assistance of seasoned legal counsel to ensure your claim is properly and timely paid. Early intervention can often be the difference between insureds being made whole and insureds not being put back in the position they were prior to the loss.
The lawyers of LeMaster & Ahmed PLLC are here to help home and business owners when they suffer losses and damages as a result of insured events. Contact us at our Houston location at 832-356-7983 or our DFW location at 972-483-0410. You can also message us any inquiries directly on our website.
Articles by Month of Posting