/

/

/

The Weekly Rewind (March 7- March 13)
The Weekly Rewind (March 7- March 13)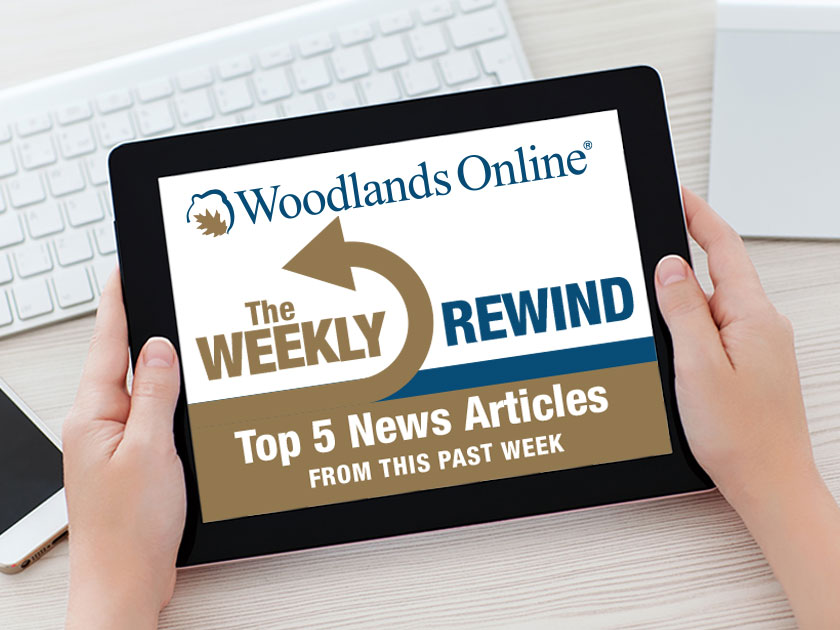 THE WOODLANDS, TX - The news never stops in and around The Woodlands and Texas. Here are some of the most read stories from last week, March 7 - March 13.
MCTX Sheriff Investigates Deceased Male and Female at Riva Row in The Woodlands
On Sunday March 7, 2021 the Montgomery County Sheriff's Office received a call reporting a male and female that appeared to be deceased. MCTX Sheriff Deputies responded to a parking garage in the 2200 block of Riva Row, The Woodlands, Texas and observed a male and female deceased from gunshot wo
Montgomery County COVID-19 Update for March 8, 2021
Montgomery County Public Health District, in conjunction with the Montgomery County Office of Homeland Security and Emergency Management, can confirm mass vaccinations continue in our county. Please make sure to check email daily if you have signed up for a waitlist.
Attempt to Locate - Theft-Lottery Tickets
The Tomball Police Department's Criminal Investigations Division is seeking you help in identifying suspicious persons. They are suspected of Theft of lottery tickets in the 27137 block of Tomball Pkwy.
Texas Renaissance Festival Issues Statement on Passing of Clark Richard Orwick, 'Smuj' from The Ded Bob Show
In a recent statement on Facebook, the Texas Renaissance Festival acknowledged the passing of Clark Richard Orwick, better known as 'Smuj' from The Ded Bob Show.
For His Half Century of Service to The Woodlands Community; Waterway Pedestrian Bridge Named in Robert Heineman's Honor
The Waterway Pedestrian Bridge was dedicated to Robert Heineman, March 8, for his commitment to The Woodlands Community.
For more news in and around The Woodlands and Texas, please visit the Woodlands Online News section.
Articles by Month of Posting