/

/

/

What To Expect From Your Deep Tissue Massage In The Woodlands
What To Expect From Your Deep Tissue Massage In The Woodlands
By:
The Woodhouse Day Spa | Published 04/19/2021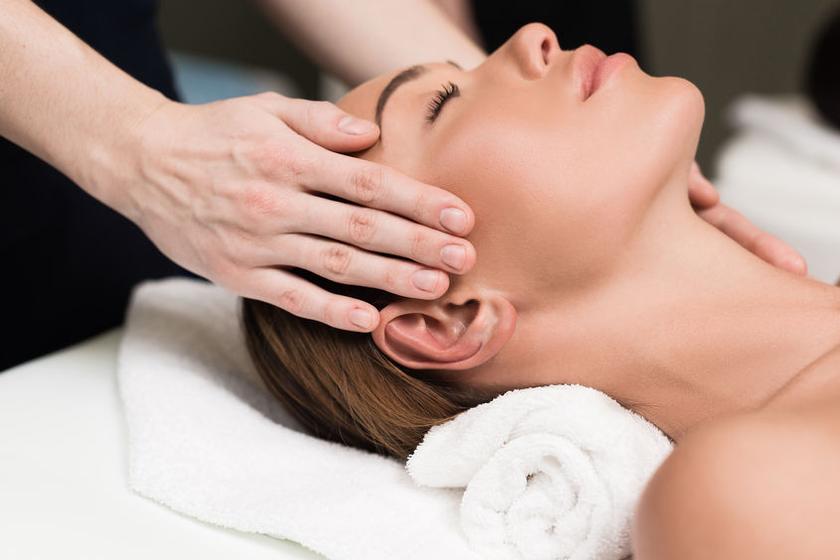 You may have heard of a deep tissue massage and wonder how it differs from other types of massage therapy and what you could expect from your first deep tissue massage. A deep tissue massage is a type of massage therapy that involves applying firm pressure with slower, stronger strokes to target muscles and deeper layers of connective tissue. This type of massage is often used for sports massage and to alleviate strain, muscle damage from injuries, inflammation or with trigger point therapy.
A deep tissue massage is not just a more intense version of a Swedish massage, but rather learned techniques from skilled massage therapists. This type of massage uses massage techniques to physically break down muscle "knots" or adhesions, bands of rigid, painful tissue, that can cause pain, inflammation, and limited range of motion. Deep tissue massage targets deeper layers of muscle and surrounding tissue to assist with circulation and a number of aches and pains.
What to Expect During Deep Tissue Massage

A therapeutic, deep tissue massage may be a different experience than what you have in mind for a relaxing massage. While this type of massage therapy can absolutely be relaxing, it is intended more for specific purposes of alleviating chronic aches and pains such as a stiff neck, sore shoulders, leg muscle tightness or back pain. Your massage therapist will first warm up and prepare your muscles with light pressure and massage techniques that may feel familiar.
After warming up your muscles, specific deep tissue massage techniques are applied such as stripping. This technique uses gliding, deep pressure along the length of your muscle fibers with firmer pressure applied with the thumbs, knuckles, forearms, or elbows. Friction is another type of pressure applied across the grain of your muscle aimed to realign tissue fibers and release adhesions.
You may feel some soreness and stiffness following a deep tissue massage that should only last a day or two. While this type of massage therapy might feel a little different than other types of massage and you may feel some discomfort while the therapist is working out a muscle knot, you should be sure to let your massage therapist know if you feel pain during or following your massage. Pain does not indicate a more effective massage. In fact, your body can tense up to pain which can make it more difficult for the therapist to reach deeper muscle tissue.
Communicate with your therapist and they can adjust massage techniques to you and your body. You should plan to drink more water than usual following your deep tissue massage as this will help to flush any metabolic waste from your tissues.
What are the Benefits of Deep Tissue Massage?

A deep tissue massage at The Woodhouse Day Spa in The Woodlands provides many benefits with a therapeutic massage experience from highly trained and skilled massage therapists. This type of massage therapy will typically focus on specific problem areas such as injury rehabilitation or chronic muscle pain. A deep tissue massage in The Woodlands Woodhouse Day Spa provides benefits for the following conditions:
Chronic muscle pain
Low back pain
Upper back pain
Neck and shoulder pain
Limited mobility
Recovery from injuries (falls, whiplash, sports injuries)
Muscle tension (legs, back, glutes)
Tennis elbow
Fibromyalgia
Osteoarthritis pain
Sciatica
Repetitive strain injuries (carpal tunnel)
Postural difficulties
Breaking up scar tissue
Reduce high blood pressure
A deep tissue massage focuses on alleviating pain and discomfort for all of these conditions and other types of muscle and connective tissue pains and injuries. According to this article in Medical News Today, deep tissue massage helps with all these conditions and may also help alleviate lower back pain in pregnant women and also to improve mental well-being. Deep tissue massage may not be recommended for people with a blood clotting issue, nerve injury or bone fractures. Talk with your massage therapist about any health concerns.
Woodhouse Day Spa in The Woodlands, TX

The Woodhouse Day Spa in The Woodlands, TX offers many types of massage therapy, incorporating touch with intent technique which combines art with science, focused on healing and caring. Each massage at The Woodhouse Day Spa in The Woodlands begins with a foot cleansing ritual and an essential oil treatment for deep relaxation. We offer a host of various types of massage therapy including foot reflexology, couples massage, therapeutic stone massage and the gentleman's therapeutic stone or deep tissue massage. Follow up with an invigorating facial to rejuvenate your skin along with your tired, sore muscles.
The Woodhouse Day Spa in The Woodlands, TX is devoted to helping all of our guests improve your overall relaxation, rest, and wellness. Our team members and spa professionals are dedicated to helping you feel rejuvenated and renewed. Contact us to reserve your transformative massage today and learn what to expect during your deep tissue massage in The Woodlands.
Articles by Month of Posting