/

/

/

The Weekly Rewind (May 2 - May 8)
The Weekly Rewind (May 2 - May 8)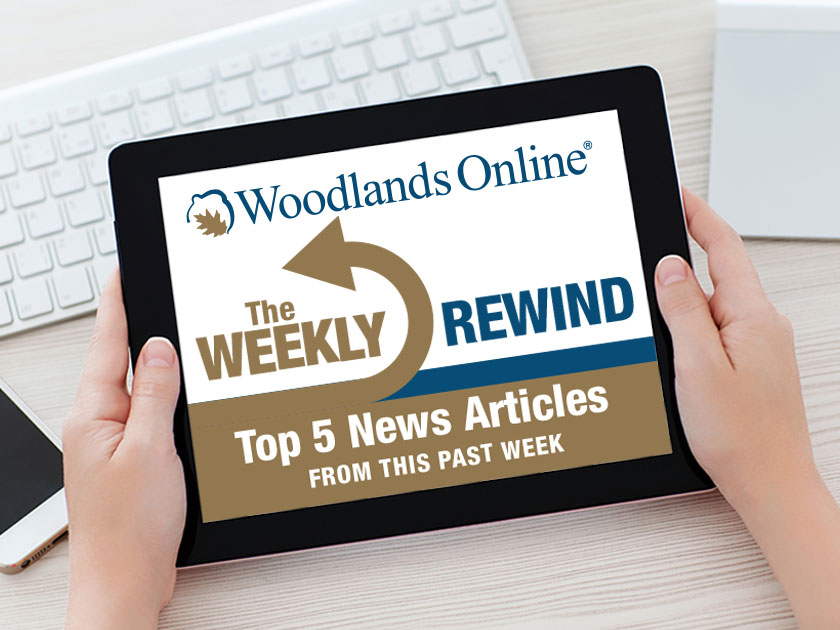 THE WOODLANDS, TX - The news never stops in and around The Woodlands and Texas. Here are some of the most read stories from last week, May 2 - May 8.
Sugar Land repairman sent to prison for defrauding customers
A 36-year-old resident of Sugar Land has been ordered to federal prison following his conviction arising out of a mail fraud conspiracy, announced Acting U.S. Attorney Jennifer B. Lowery.

MCTX Sheriff Arrest Three during Search Warrant

On April 28, 2021, The Montgomery County Sheriff's Office and multiple partner agencies conducted a search warrant at the 8300 block of South Fork Drive in Conroe, Texas. This concluded a lengthy investigation by the Montgomery County Sheriff's Office Auto Theft Task Force into multiple stolen vehicles in Montgomery County, Walker County, and San Jacinto County. During the investigation, multiple suspects were identified along with an address where the suspects were staying.

MISSING: Claudia Donahue - Galveston, Texas

57 year-old Claudia Donahue was last seen on the East Beach in Galveston, Texas on April 22nd 2021. Claudia was wearing a black hoodie on top of a white hoodie, white leggings, black "Skechers" sandals, and a black face mask. If you have seen Claudia Donahue since her reported disappearance, if you know of her current whereabouts, or if you have any information whatsoever concerning Claudia's disappearance; please call the Galveston, Texas Police Department at (409) 765-3702 - or call Texas EquuSearch at (281) 309-9500.

TWHS Sophomore, Owen Markel is the Total Package

The one constant in all of these profiles is when you finish reading it, you'll always think...'This student is in high school?' I'm right with you on that and I'm starting to believe someone is putting a foreign substance (a legal one) in the reservoir here in Montgomery County. That substance has these kids wise beyond their years. Why wasn't this available in the 70's? Well. we had several. Unfortunately, they were all illegal.

Recap - The Texas Taco, Tequila & Music Festival in The Woodlands

The Texas Taco, Tequila & Music Festival was a spec-taco-ler event! Hosted by Inspire Productions, the festival took place at Town Green Park, May 1.
For more news in and around The Woodlands and Texas, please visit the Woodlands Online News section.
Articles by Month of Posting