/

/

/

Autonation Partnership 2021-23
Autonation Partnership 2021-23
By:
Houston Dynamo | Dash Youth Soccer Club | Published 05/13/2021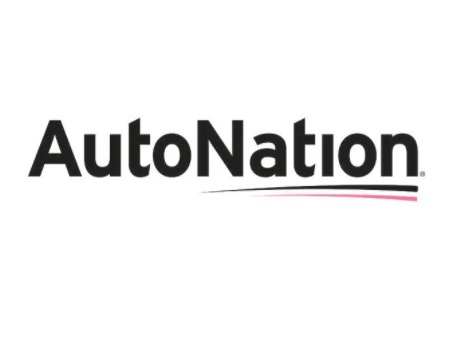 HOUSTON, Texas (May 13, 2021) - The Houston Dynamo | Dash Youth Soccer Club is very excited to announce AutoNation as their exclusive automotive partner for 2021-23. AutoNation is America's largest and most recognized automotive retailer. Their logo will be featured on the back of 14,000 game jerseys showcasing the newly designed Dynamo FC/Dash branding starting June 1, 2021.
As part of their agreement, AutoNation will also provide their valuable support to multiple internal events and programs throughout the year. The Recreational Program, which currently has over 3,000 families participating in eight communities across the Houston area, along with the newly-created South Texas Spring Showdown will now be brought to you exclusively by AutoNation.
"At AutoNation, we strive to be America's best place to buy and service cars and trucks. We are also deeply committed to the local communities we call home. It's about taking care of people, our community, and the next generation. Supporting organizations that directly impact the neighborhoods where we live, work, and play is something we are proud of. We are excited to partner with the Dynamo | Dash Youth Soccer Club and applaud their commitment to our young athletes. With 16 locations in the Greater Houston area, visit us at AutoNation.com for all of your automotive needs and to find a location near you." said Matt Hall, AutoNation's Houston Market President.
"We are honored to partner with AutoNation as the club's first-ever exclusive car dealership partnership for the next two years," said Simon Boddison, Director of Soccer Operations. "They fully understand that youth sports play a very important and crucial role within the community. We look forward to having their valuable support as we continue our growth and strategic operational expansions across the club."
TRYOUT INFORMATION - CLICK HERE
About AutoNation, Inc.
AutoNation, America's largest and most recognized automotive retailer, is transforming the automotive industry through its bold leadership, innovation, and comprehensive brand extensions. As of March 31, 2021, AutoNation owned and operated 315 locations from coast to coast. AutoNation has sold over 13 million vehicles, the first automotive retailer to reach this milestone. AutoNation's success is driven by a commitment to delivering a peerless experience through customer-focused sales and service processes. Since 2013, AutoNation has raised over $26 million to drive out cancer, create awareness, and support critical research through its DRIVE PINK initiative, which was officially branded in 2015.
Please visit www.autonation.com, investors.autonation.com, www.twitter.com/CEOMikeJackson, and www.twitter.com/AutoNation, where AutoNation discloses additional information about the Company, its business, and its results of operations. Please also visit www.autonationdrive.com, AutoNation's automotive blog, for information regarding the AutoNation community, the automotive industry, and current automotive news and trends.
Articles by Month of Posting