/

/

/

The Weekly Rewind (May 9 - May 15)
The Weekly Rewind (May 9 - May 15)
By:
Woodlands Online | Published 05/17/2021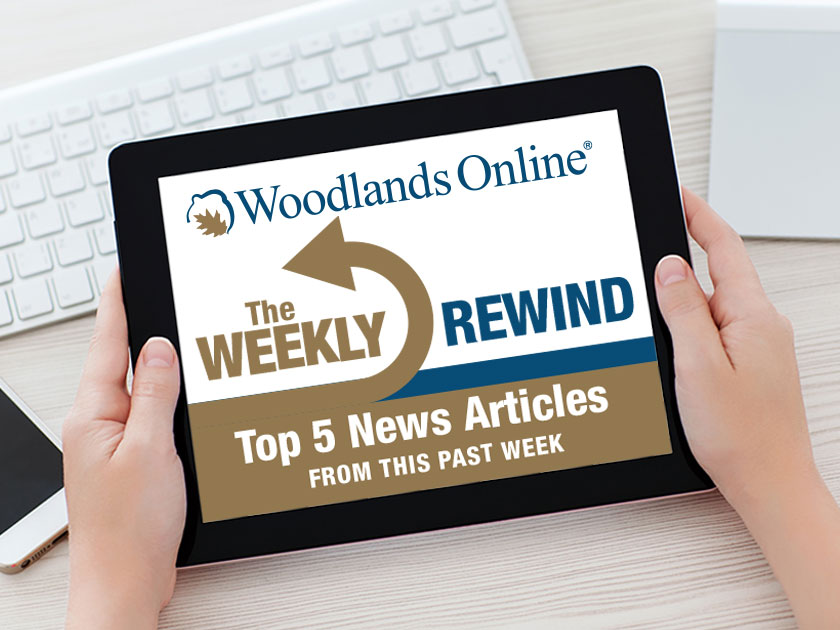 THE WOODLANDS, TX - The news never stops in and around The Woodlands and Texas. Here are some of the most read stories from last week, May 9 - May 15.
For this Student/Athlete, Humility Rocks
Our subject [last] week is quite a bit more than just a student athlete. To limit this individual to just two things she's gifted at would be selling her short. We'll get into her many talents in a little bit.
Lightning McQueen and Friends Visit The Woodlands Children's Museum
Kachow! The Woodlands Children's Museum is revving up for summer with a visit from some favorite movie characters!
State Fare is coming to The Woodlands' Hughes Landing
The Howard Hughes Corporation® (NYSE: HHC) and Culinary Khancepts announces State Fare Kitchen & Bar, a full-service restaurant specializing in upbeat southern cuisine will open its third location in late 2021 in Hughes Landing®, a 79-acre award-winning, mixed-use destination in The Woodlands®. State Fare Kitchen & Bar will be situated at Restaurant Row overlooking 200-acre Lake Woodlands at 1900 Hughes Landing Blvd., Suite 200.
The Woodlands Fire Department Responds to Waste Management Truck Fire
The Woodlands Fire Department responded to the intersection of Woodlands Parkway and Panther Trail where a Waste Management truck was reporting a fire in its load bed.
Woodlands Christian Students Take a Journey Through Broadway
The Woodlands Christian Academy's Fine Arts department presented, "A Journey Through Broadway," a thrilling musical featuring a live orchestra, exciting choreography and songs from classic Broadway shows woven together through a creative story. Written and directed by theatre arts teacher, Palvin Williams, the show was performed by middle and high school theatre arts students the weekend of May 7, 2021.
For more news in and around The Woodlands and Texas, please visit the Woodlands Online News section.
Articles by Month of Posting