/

/

/

Biden Tax Hikes Will Make Tax Day Harder for Workers, Families, Small Businesses
Biden Tax Hikes Will Make Tax Day Harder for Workers, Families, Small Businesses
By:
U.S. Representative Kevin Brady | Published 05/17/2021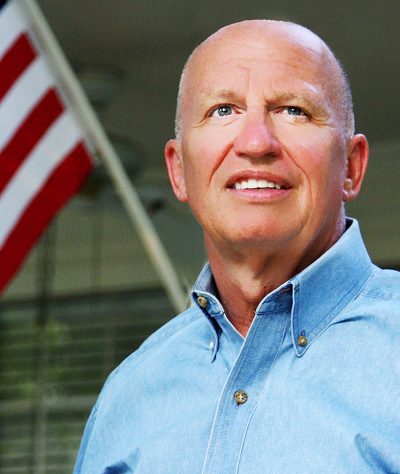 For the majority of Americans, today is Tax Day*. And for a third year in a row, Americans will again have an easier time filing their taxes thanks to Republicans' Tax Cuts and Jobs Act.
Unfortunately, President Biden pledged to repeal the entirety of that law—creating tax filing headaches for millions of Americans and reversing the tax cuts that help workers, families, and small businesses. Biden's list of potential tax increases would harm low- and middle-income workers, small businesses, and seniors who rely on savings and Social Security.
President Biden's threat to eliminate all of the Tax Cuts and Jobs Act presents real harm to families. Here's what would happen:
A family of four earning the median income of $73,000 would see a

$2,000 tax increase

.
A single parent (with one child) making $41,000 would see a

$1,300 tax increase

.

Millions of families would see direct tax increases:

Their child tax credit would be cut in half.

Their standard deduction would be cut in half, raising their taxes and creating filing headaches as they are forced to itemize deductions and deal with a shoebox full of receipts on top of the refrigerator.

The AMT would snap back to hit millions of households.

Millions of low and middle-income households would be stuck paying the Affordable Care Act individual mandate tax.

Utility bills

would go up in all 50 states

as a direct result of unwinding TCJA tax cuts.

Small employers would face a tax increase due to the repeal of the 20 percent deduction for small business income.

American companies would be stuck with the highest corporate income tax rate in the developed world.

Taxes would rise in every state and

every congressional district

.

The Death Tax would ensnare more farms and other family businesses.
Because of the Tax Cuts and Jobs Act, main street optimism reached an all-time high, opportunities for all Americans flourished, jobs were added to the economy, businesses started to reinvest again, and the creation of new businesses reached the highest level ever. Biden's tax hikes would undue all of this progress.
*Please note that those in Texas affected by Winter Storm Uri have until June 15, 2021 to file individual and business taxes. For more information click here.
Articles by Month of Posting