/

/

/

Congressman Brady Hosts Military Academy Send-off Breakfast
Congressman Brady Hosts Military Academy Send-off Breakfast
By:
U.S. Representative Kevin Brady | Published 06/08/2021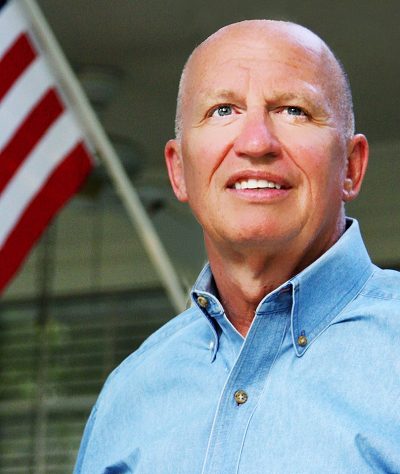 This weekend, Congressman Brady hosted his annual Military Academy Send-off Breakfast to celebrate the students in the Eighth Congressional District of Texas who will be attending a Military Service Academy or Prep School. This year, 18 outstanding young men and women will embark on the exciting and honorable journey of serving our country.
Congressman Brady stands with 2021 Military Academy students
"These students are the future leaders of the country," said Congressman Brady. "The caliber of the young people in this room and their willingness to serve reassures us all that the future of this nation is in good hands."
"The Eighth Congressional District is so proud of you, and we cannot wait to see what your bright futures hold."
Congressman Brady speaks to students and their families
The keynote address was given by Second Lieutenant Broderick Moore, a graduate of West Point and The Woodlands High School.
Academy Appointments:
AIR FORCE ACADEMY
Madison Campbell – currently attending AFA Prep
Dejana Bukovac – Porter High School
Jonas Jonsson – Jesuit High School
Katherine Schlather – The Woodlands High School
Preston Havenor – Grand Oaks High School
Fabrizio Pinton – The Woodlands High School
Curt Evangelister – The Woodlands College Park High School
*Donovan Rock – The Woodlands High School
MERCHANT MARINE ACADEMY
Dillon Babbitt – Conroe High School
NAVAL ACADEMY
Alexa Riddle – Tomball Memorial High School
Mia Martinez – currently attending Naval Academy Prep
Anthony Kuveke – Oak Ridge High School
Ethan de la Garza – currently attending Naval Academy Prep
US MILITARY ACADEMY AT WEST POINT
Benjamin Deloit – John Cooper High School
Andrew Guerra – Kingwood Park High School
Robert "Jack" Wilson – Magnolia West High School
Zachary Winton – John Cooper High School
*Sydney Moore – The Woodlands High School
*Will be attending Academy Prep School
Second Lieutenant Broderick Moore gives the keynote address
Academy Board Members:
Lt. Col. Buddy Barnes, USAF (Ret.)
Col. Danelle Scotka, U.S. Army (Ret.)
Col. Chris Pike, USAF (Ret.)
Col. Henry Cook, U.S. Army (Ret.)
Brig. Gen. Hal Fruchtnicht, USMC (Ret.)
Lt. Col. David Yebra, U.S. Army (Ret.)
Lt. Gen. Steven Hummer, USMC (Ret.)
Col. Dan McDaniel, USMC (Ret.)
Capt. Walter Mardik, U.S. Navy (Ret.)
Lt. Col. Champe Miller, U.S. Army (Ret.)
Col. Oscar Sommers, U.S. Army (Ret.)
Ms. Virginia Miller
Ms. Stacey Easter
Mr. Derrick Shannonhouse
Mr. John Jablonski
Articles by Month of Posting