/

/

/

Combine Body Sculpting Treatments In The Woodlands For Better Results
Combine Body Sculpting Treatments In The Woodlands For Better Results
By:
Medical Aesthetics and Laser | Published 06/15/2021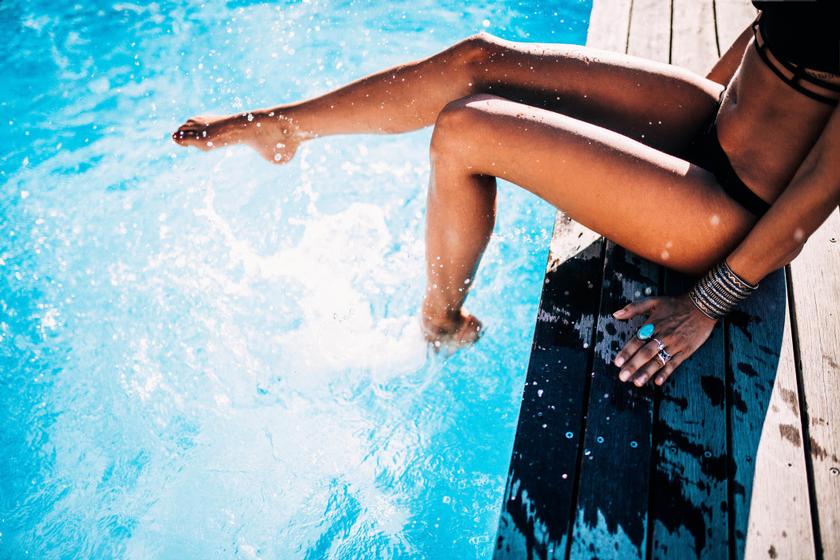 Age, genetics, weight fluctuations, and pregnancy can all cause excess skin and fat accumulation, especially in the thighs, buttocks, abdomen, arms, neck, and chin.
This excess skin can cause issues with the fit of your clothing and an overall negative effect on your self-confidence. Every year, hundreds of clients come to Medical Aesthetics & Laser, the premier medical spa in The Woodlands, TX, to learn which treatments we offer that address their bothersome fat and skin.
If you are curious about body contouring in The Woodlands, and how we can help you overcome all of your aesthetic concerns, keep reading to learn about our many body sculpting treatments!
WHAT BODY SCULPTING TREATMENTS ARE AVAILABLE IN THE WOODLANDS?
At Medical Aesthetics & Laser, we offer several body sculpting treatments to help our clients achieve a slimmer, smoother look.
We commonly recommend the following treatments for clients looking to sculpt a better version of themselves:
CoolSculpting®
CoolTone®
Kybella®
Agnes RF microneedling
Medical-grade skincare products
Learn more about each of these treatments, and more, by reading on.
COOLSCULPTING®
One of the best treatments we offer for body sculpting in The Woodlands is CoolSculpting. CoolSculpting is an FDA-cleared cryolipolysis treatment, a specific type of lipolysis (destruction of fat cells) that freezes individual fat cells. This can reduce or entirely shed problem areas of excess fat, such as stubborn pockets of fat resistant to diet and exercise.
We can use CoolSculpting to target fat on the:
Love handles
Back rolls
Under the bra
Inner & outer thighs
Hips
Arms
Abdomen
Buttocks
Under the chin
What can I expect from CoolSculpting? Does it hurt?
When you visit Medical Aesthetics & Laser for body sculpting treatments, we initially create an individualized treatment plan based on your specific goals and target treatment areas. On the day of your first CoolSculpting appointment, we will get you into a comfortable position and mark the exact placement of the device.
Then, we turn on the device, which begins with a suction motion to draw the undesired fat cells away from your body, and apply cooling panels to the treatment area. Our clients typically tolerate CoolSculpting very well, with minimal discomfort. Your session will take between 35 and 75 minutes, depending on the size of the treatment area. After the fat freezes, we gently massage it to break it into smaller pieces that the body can easily remove.
Is CoolSculpting a permanent solution to excess fat?
The fat cells you're born with and those that develop during adolescence are the ones you'll have for life. When you gain or lose weight, these fat cells expand and contract, so you never really "lose" or "gain" fat cells unless you go to a med spa or plastic surgeon for treatments like Kybella, CoolSculpting, or surgical procedures like fat grafting or liposuction.
Since adult bodies cannot create new fat cells, the fat we destroy through CoolSculpting will be gone for good. Unless you gain weight in the future and expand the fat cells that remain, the results of CoolSculpting should be long lasting, if not permanent.
Most clients see changes and results within 2 to 3 months after a series of CoolSculpting treatments. Overall, according to recent research, 79% of clients saw a positive difference in the way their clothes fit after receiving these fat freezing treatments.
COOLTONE®
CoolTone is a relatively new body contouring procedure, developed by the makers of CoolSculpting, that uses high-intensity focused electromagnetic (HIFEM) technology to safely build muscle and create definition in your buttocks, abs, and obliques. A 30-minute CoolTone session provides the equivalent of performing 20,000 squats or crunches!
This body sculpting treatment is best for those who are already fit and close to their ideal body. They may just need extra help to get over a workout plateau or want to achieve more tightness and definition. It's especially helpful before going on vacation or attending another special event where you'll want to show off definition in your abs or glutes!
Using CoolTone, we can also help women experiencing diastasis recti (separation of the abdominal muscles after pregnancy) to minimize the bothersome belly "pooch" that appears.
What happens during a CoolTone treatment?
When you come to Medical Aesthetics & Laser for a CoolTone session, we first consult with you to ensure you are an ideal candidate, or determine if one of our other body contouring treatments would be more appropriate. We typically recommend a series of 4 to 6 treatments to achieve your goals.
Your CoolTone specialist will lay you down and make sure you are comfortable. Then, we place the paddles onto the intended treatment area. Initially, your specialist will set the machine on a low setting so your muscles become accustomed to the intense contractions. We will amp up the intensity gradually to ensure your comfort.
Does CoolTone replace trips to the gym?
We use CoolTone as a treatment that works with your regular fitness routine to give you the extra definition you can't seem to achieve at the gym alone.
While each CoolTone session offers the muscle-building benefits of 20,000 squats or crunches, it is absolutely not an excuse to stop working out. There are many benefits to working out–including the release of endorphins, building bone density, preventing chronic disease, lowering your heart rate, and more–that CoolTone technology cannot replicate.
What is recovery like?
There is no downtime or recovery associated with CoolTone treatments. You can go about your regular activities immediately following your 30-minute session.
After clients leave Medical Aesthetics & Laser following their CoolTone body sculpting appointment, they typically tell us they feel minor soreness, like they've just finished an intense Pilates class. Despite going through perhaps the most grueling workout your muscles can handle, we promise you won't feel as though you've just done thousands of squats or crunches!
CoolSculpting vs. CoolTone: Which do I need?
KYBELLA®
Kybella is an FDA-approved treatment which uses a synthetic form of deoxycholic acid to kill fat cells in the submental area and help clients reduce or eliminate a double chin. It pairs perfectly with CoolSculpting treatments for a double chin to offer even better, more dramatic results!
Excess submental fat, or double chins, can result from aging, weight fluctuations, or even genetics. Many find that a double chin is difficult (if not impossible) to eliminate with diet and exercise. Kybella is an amazing non-surgical solution that helps patients achieve a much more flattering profile after a series of 3 to 6 treatments.
How does Kybella work?
Deoxycholic acid is a substance already found in your body's digestive system that breaks down and absorbs fat. When injected below the chin, Kybella directly targets stubborn fat deposits that give you a double chin.
The best candidates for Kybella are healthy adults with moderate to severe fat beneath the chin. You should avoid Kybella if you have trouble swallowing, are pregnant or breastfeeding, or have an infection near the injection site.
Is there any recovery time to plan for?
Though you may experience some slight swelling or redness at the injection site, there is no required downtime with Kybella injections. You are free to go about your daily activities after leaving our office in The Woodlands, though you may want to lie down with an ice pack afterwards to reduce swelling more quickly.
How long do the results of Kybella last?
You can see Kybella results over the course of 6 to 8 weeks post-injection. We space your appointments for Kybella 5 to 6 weeks apart, and you can expect to receive at least 2 treatments before seeing the full results of the injections.
With 12 to 20 injections per visit, clients see results that can last for years, with little to no need for touch-up treatments. Just like with CoolSculpting, when we eliminate the fat cells, they cannot return. Keep in mind, however, the fat cells that remain can still expand with weight gain, so it is important to keep up a healthy diet and exercise routine following Kybella injections.
AGNES RF
Agnes RF microneedling is a revolutionary body sculpting treatment that uses very small "micro" needles that penetrate to the depth of our choosing and release radiofrequency energy.
Microneedling with radiofrequency (RF) is a minimally-invasive combination that stimulates collagen production deep in the skin to tighten loose, sagging skin.
Besides tightening the skin, Agnes RF addresses sun damage and other common signs of aging. Performing RF microneedling in a client's treatment plan helps us reduce the appearance of wrinkles, fine lines, scars, and stretch marks, too!
What is the difference between Agnes RF microneedling and traditional microneedling?
Microneedling is also a popular treatment option at Medical Aesthetics & Laser in The Woodlands. We use multiple hair-fine needles to create micro-injuries in the skin. This stimulates the body's own healing response, prompting your skin to produce collagen and elastin—the building blocks of healthy, youthful-looking skin.
Agnes RF microneedling takes this process to a whole new level. This treatment heats the underlying layers of the skin to stimulate collagen and elastin. This allows us to reach deeper layers of the skin than a traditional microneedling appointment, producing faster, more dramatic skin tightening results that last longer than microneedling alone.
When will I see results?
Because the technique behind Agnes RF microneedling harnesses your body's natural ability to produce collagen, results vary from person to person. However, most clients see improvement in 3 to 6 months after their last treatment.
As with similar treatments, results are greatly influenced by your lifestyle, sun exposure, diet, and use of effective skin care products. That said, your aesthetician will personalize an at-home skincare regimen for you to help maintain your results long term.
How many RF microneedling treatments do I need?
As with most body sculpting treatments, every patient requires something a unique approach. For optimal results, we may recommend a series of 3 or more treatments, each scheduled 4 to 6 weeks apart.
During your initial consultation for body sculpting in The Woodlands, we will make a personalized recommendation for the number of Agnes RF treatments you need. Factors we consider include your overall skincare goals, lifestyle, and budget.
MEDICAL-GRADE SKINCARE PRODUCTS
The results you receive from Medical Aesthetics & Laser will not be as good as they could be without a healthy at-home skin care routine.
Skincare products to use after body sculpting treatments
Taking proper care of your skin at home between treatments at our office in The Woodlands is two-fold: Quality and consistency.
First, it's important to remember that caring for your skin is an investment, not a luxury. Your skin is your body's biggest organ and its first line of defense against the outside world. It deserves high quality care.
Drug store or other over-the-counter (OTC) skincare products can offer good moisturizing properties, but they lack the power to repair or protect the skin. Medical-grade skincare products, on the other hand, contain higher concentrations of active ingredients to really make a difference on your skin.
The skincare experts at Medical Aesthetics & Laser happily guide clients toward the products that will work best for them and help them achieve their best body sculpting results. You can shop medical-grade products in our SkinMedica online shop, in our office, or call us to purchase!
It's not enough to buy professional skincare products alone, you must also commit to doing what's necessary to care for your skin every day. One product we offer that we absolutely love is Alastin Skincare's TransFORM Body Treatment.
Consistent use of this incredible cream can:
Reduce the appearance of crepey skin anywhere on the body, including arms, hands, and knees
Work with the skin to clear out damaged elastin and collagen
Support the production of new, healthy elastin and collagen
Accelerate the natural removal of broken-down fat cells with peptides in the patent-pending LipoDRONE™ delivery system, enhancing the results of CoolSculpting
And more!
SO, WHAT BODY SCULPTING TREATMENT SHOULD I GET?
Now that you know more about each of the treatments we offer for body sculpting in The Woodlands, you can understand the beauty of combining treatments!
Rarely does a client come to Medical Aesthetics & Laser for a one-and-done procedure. We take the time to get to know you, carefully listen to your goals, and examine your body. Then, we create a treatment plan that's unique to you.
Some of the treatments we frequently combine include:
A CoolSculpting series followed by a CoolTone series for excess abdominal fat
Kybella + CoolSculpting for double chins
Kybella + Agnes RF for excess chin fat and loose neck skin
CoolSculpting + Agnes RF for pockets of excess fat and skin
And more!
WHY COME TO MEDICAL AESTHETICS & LASER FOR COMBINED BODY SCULPTING TREATMENTS IN THE WOODLANDS?
Medical Aesthetics & Laser is a renowned medical spa in The Woodlands, TX. We invest massive amounts of time and energy in ensuring we hold the highest standards in employee training and ongoing education. Our convenient location offers body sculpting treatments in The Woodlands from highly trained medical professionals.
Dr. R. David Reeves M.D., FACOG oversees our office and is often on site. Dr. Reeves has been certified by Laserscope in using all their aesthetic lasers and intense pulsed light (IPL). He is a member of the American Society for Laser Medicine and Surgery and has also completed the Aesthetic Enhancement Institute course for Botox® and dermal fillers.
If you are ready to get started with the Medical Aesthetics & Laser team on your body sculpting journey, contact us or use our virtual consultation tool to tell us about your areas of concern today!
Articles by Month of Posting