/

/

/

RCTW Represents the Woodlands In The USRowing Nationals
RCTW Represents the Woodlands In The USRowing Nationals
By: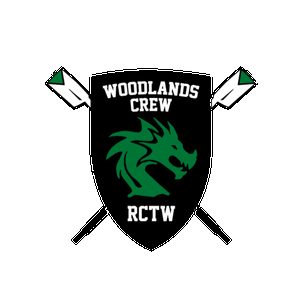 Rowing Club of The Woodlands | Published 06/16/2021
More than 2,800 athletes will be participating from 188 clubs throughout the US. USRowing hosted the 2021 Youth National Regatta from June 10-13 in Sarasota, Fla. This national regatta was the largest of its kind in USRowing history.

USRowing Director of Events, James Rawson, said the event is nearly double the size of the Youth Nationals Championships held in years past. Thirty-four states were represented in Sarasota, with a total of 781 total entries of very excited athletes eager to be back out on the water with their competition after an uncertain year.
The Rowing Club of the Woodlands sent 8 of those athletes to compete in the Men's Youth Single, Women's Under 17 Single, Men's Youth Double, Men's Under 17 Double, and Women's Under 17 Double. The regatta was televised by ESPN3 and seen by thousands of excited spectators from all over the US and Europe who weren't able to make it to Nathan Benderson Park.
Athletes Eloise Barrass, Simon Bebak, Pablo Collantes, Devan Godfrey, Gabriella Grimes, Martina Lease, Brooks McCoy, Matthew Wainright despite a turbulent year faced their national competitors bravely and outperformed the majority of them with their rowing style and race strategy. Regatta organizers and sports commentators took note and commented that the Woodlands (i.e. RCTW) was a team to watch.
Devan Godfrey came in fourth in his B Final.

Eloise Barrass came in fifth in her C Final.

Pablo Collantes and Brooks McCoy came in second in their C Final.

Martina Lease and Gabriella Grimes came in first in their D Final.

Matthew Wainwright and Simon Bebak came in first in their D Final.
Their strong performances showed USRowing that RCTW has a place in the Nationals and they'll see us again next year.