/

/

/

Alumni - Emily Alvarado
Alumni - Emily Alvarado
By:
Houston Dynamo | Dash Youth Soccer Club | Published 06/24/2021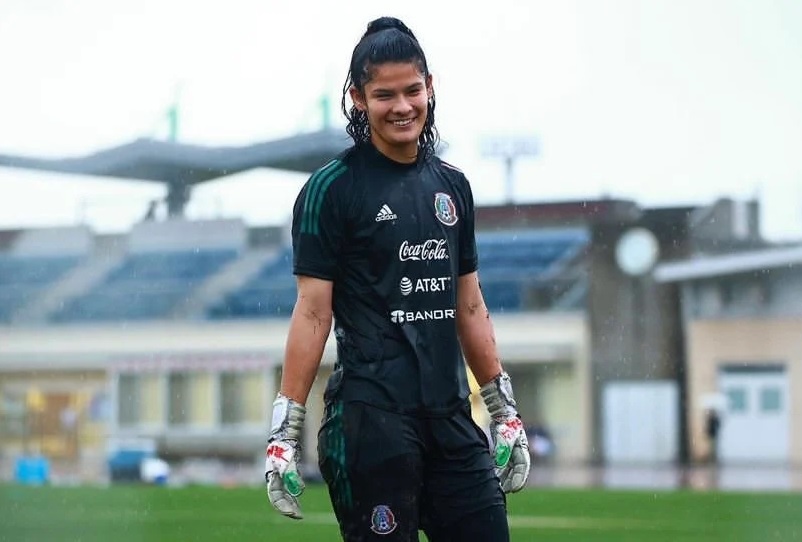 Goalkeeper Emily Alvarado, an El Paso, Texas native and Dynamo | Dash Youth alum, is making her presence known at the collegiate and international level. Since graduating from the club, she has gone on to play NCAA Division I soccer with Texas Christian University and is currently playing with the Mexico Women's National Team.
Alvarado is coming off a successful senior campaign with the Horned Frogs during a challenging 2020-21 season, as the world dealt with the Covid-19 pandemic. The 23-year-old started 15 games and allowed just eight goals all year en route to an undefeated conference record.
"It was my best year at TCU and the longest break I've ever taken from soccer since I was three years old," Alvarado said. "It felt good to be back with the team. We came back and played really well during the fall semester and went on to win the Big 12 after going through a difficult time period. It was definitely really tough, but fun. I'm glad we all came together and won the league."
After winning the conference title, TCU women's soccer made history by making the school's first-ever Elite Eight appearance in the NCAA tournament. In the Sweet 16, TCU scored a late goal against Georgetown to force the match into extra time and then penalties to determine who would move on. Alvarado came up big and stopped two penalties – with a third hitting off the post – to help the Horned Frogs advance. Her performance this year earned a slew of accolades: 1st Team All-American, United Soccer Coaches All-Region Team, and semi-finalist for the MAC Hermann Trophy – the most prestigious individual award in college soccer.
Emily described the feeling of becoming an All-American as "one of the most special moments I've ever had.
"My coach called me in the middle of the run and I freaked out because everyone gets worried when their coach calls," said Emily. "All he said was 'Congratulations' – I was super confused. 'You're an All-American.'
"I literally started crying in that moment because it's every little girl's dream to receive that award, and although I'd much rather win championships with my team, it still feels really good to be recognized individually for all the hard work you've put in. It was definitely a very special moment that I'll never forget."
Alvarado, who also has eight international appearances with the Mexico Women's National Team, just returned from spending two weeks in Japan with La Tri. The team played friendlies against Japan, and are now preparing for upcoming games against the U.S. on July 1 and 5 in Connecticut. Emily's advice for current Dynamo | Dash Youth players is to "keep working hard and be adaptable. If there's anything I have learned this year, it's that things can change in an instant. The most successful people are adaptable and willing to work hard."
CLUB INFORMATION - CLICK HERE!
Articles by Month of Posting