/

/

/

You Don't Have To Do A 'Full' Kitchen Remodel
You Don't Have To Do A 'Full' Kitchen Remodel
By:
Tony Knepper-Builder & Remodeling Specialist | Published 08/03/2021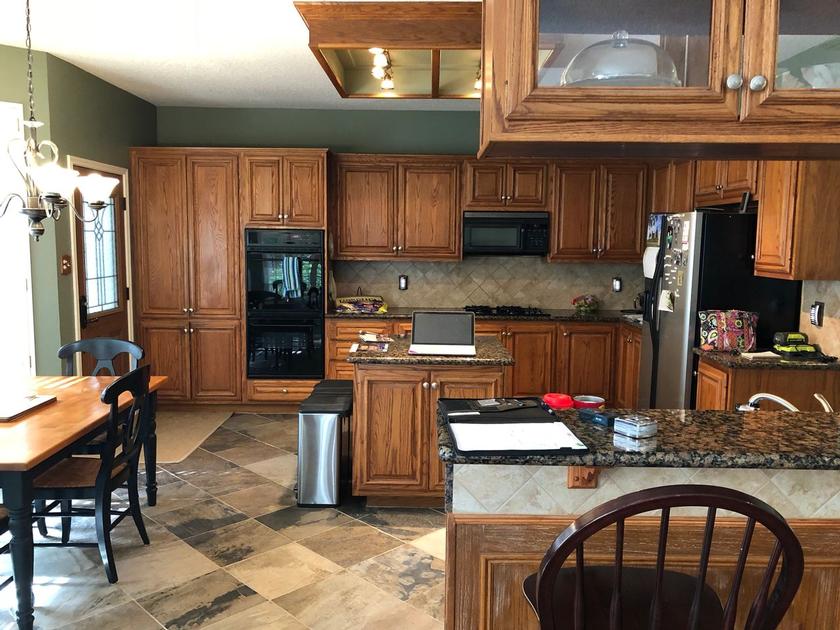 You don't always have to do a full blown kitchen remodel when you are updating your home. Not everyone's budget will allow it. So don't worry if your renovation doesn't involve ripping out an entire room down to the studs and completely starting over. You would be surprised what you can get away with, with keeping as many components intact as possible. Take this kitchen for instance...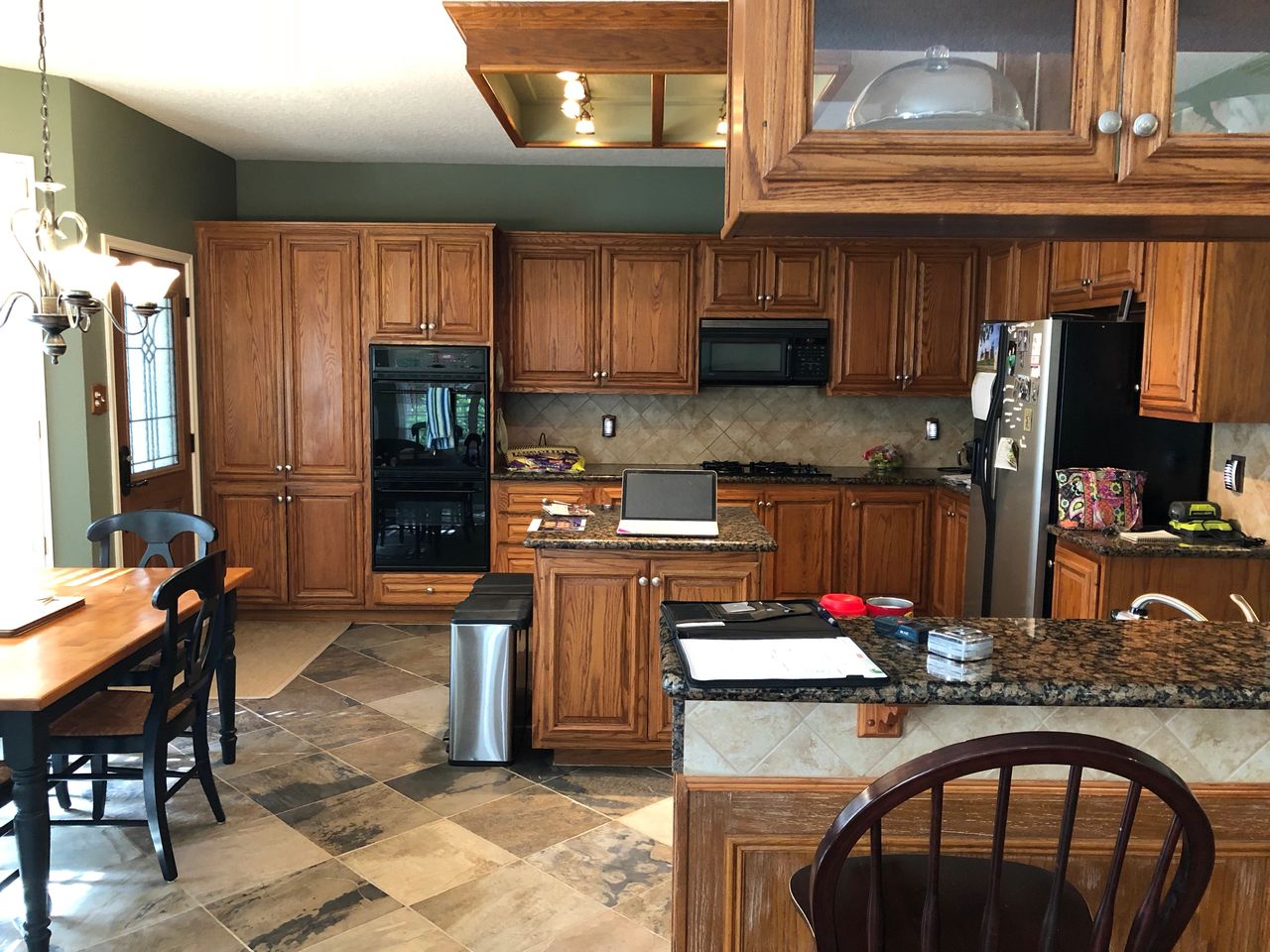 Kitchen - Before
This particular homeowner wanted to freshen up their kitchen without breaking the bank. So we decided 'step 1' was to reuse as much of the existing cabinetry as posssible. We removed the upper cabinet above the peninsula and lowered the high bar to be counter height, so to open up the space to the living room. The only major cabinetry modifications we made was rebuilding the island to make it a little larger and, also, take the upper cabinets to the ceiling with 'block paneling'.
Kitchen - Before
We also removed that old, dated light box above the island and replaced it with a new hanging fixture and some LED recessed 'cans'. Simple.
Kitchen - After
The countertops were replaced with new Quartz (Edison) from CitiQuartz and the backsplash was replaced with a simple, white subway tile.
Kitchen - After
Everything got a fresh coat of paint. From the cabinetry (old & new) to the walls to the ceiling.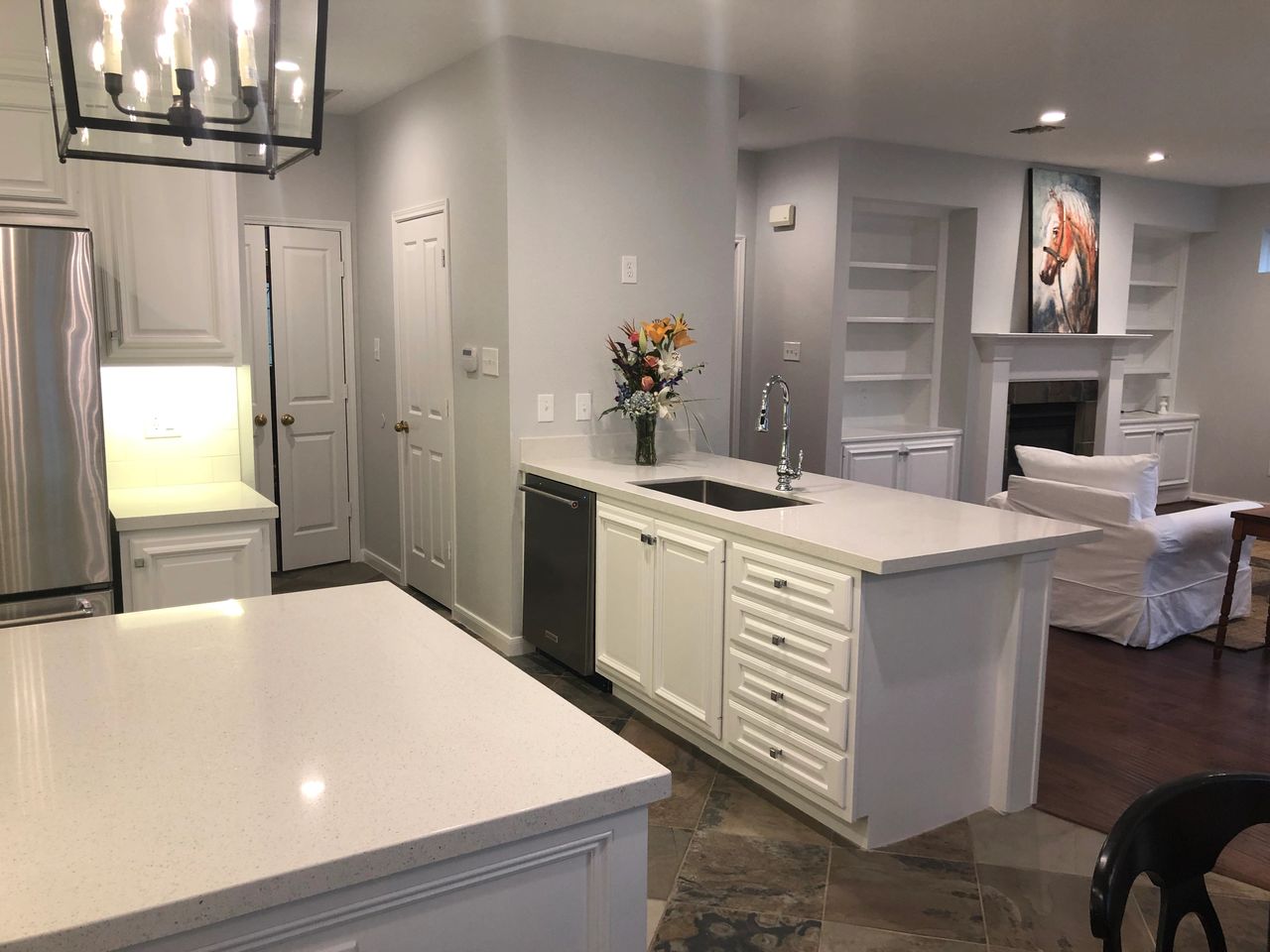 Kitchen - After
New appliances and lighting fixtures were the final touches to this kitchen face lift.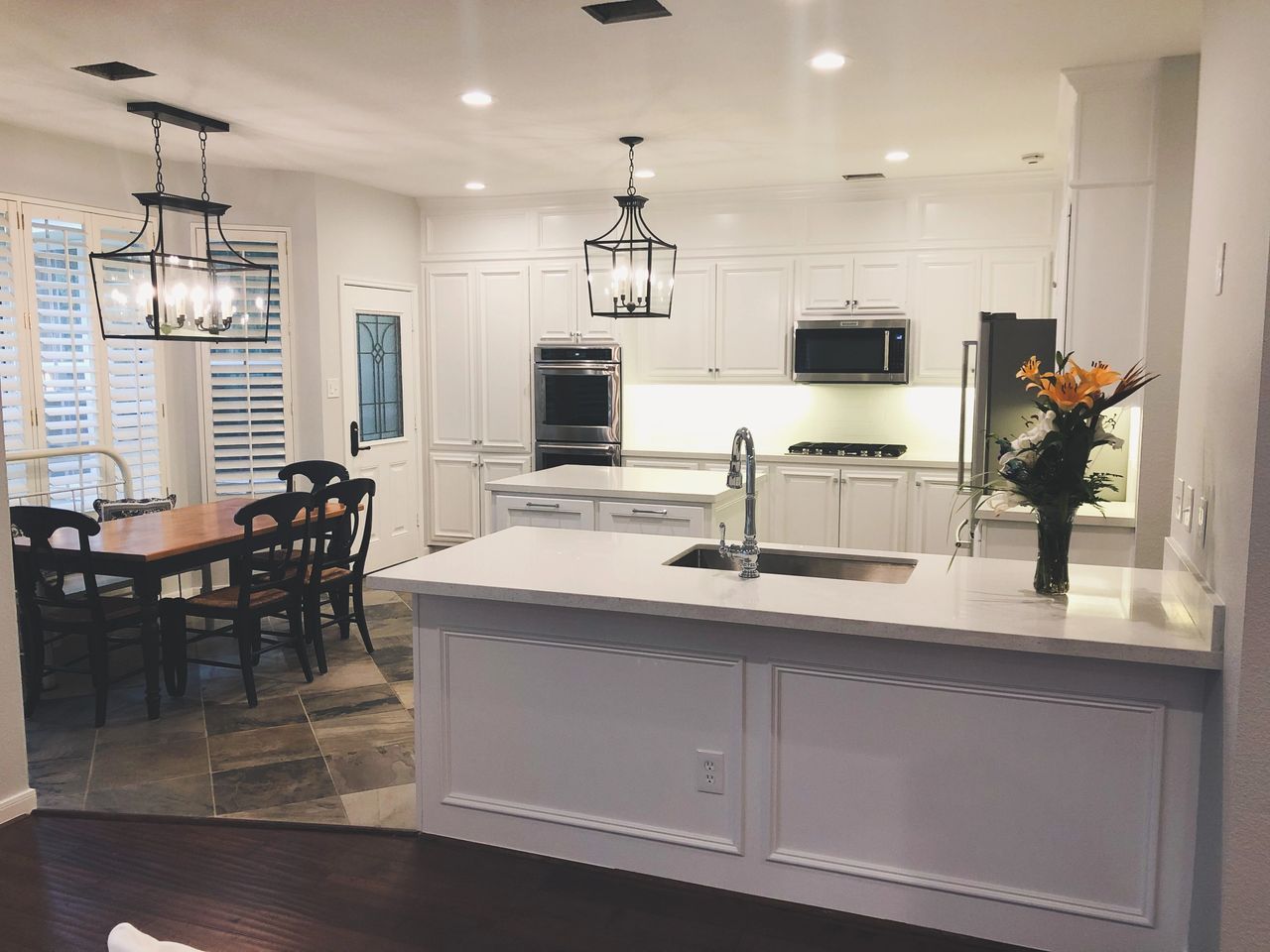 Kitchen - After
In the end, by keeping some original details in the remodeling process, our clients got a "full" kitchen makeover while saving thousands upon thousands of dollars.
Tony Knepper-Builder & Remodeling Specialist Blogs: (2)
Articles by Month of Posting