/

/

/

Lady Highlanders Bounce Back to Win First Game
Lady Highlanders Bounce Back to Win First Game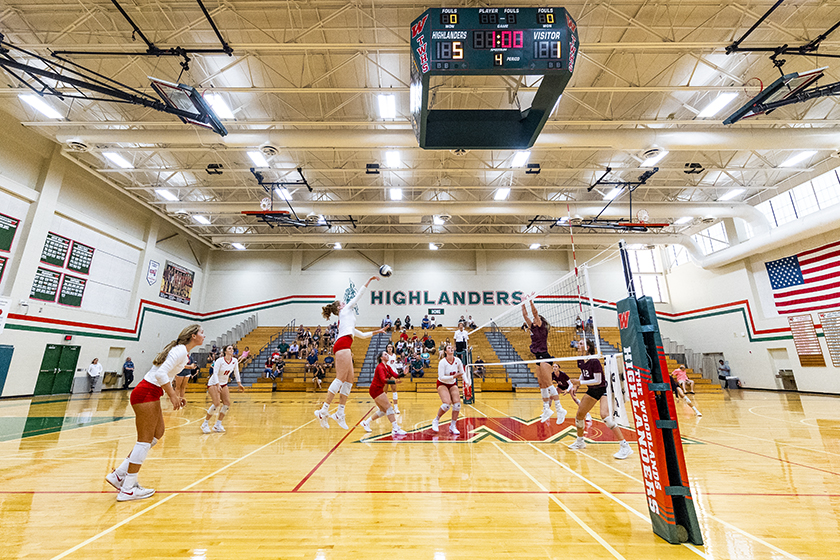 The Woodlands, TX -- With the official start of volleyball season the Lady Highlanders are poised and focused to have an even better record this year. They started their season off right with a win against the Cinco Ranch Cougars last night in a non-district game at The Woodlands High School. Unfortunately, in game one the Woodlands trailed early in the match and ended up losing 25-18. The Woodlands came out confident in game two but quickly fell to the Cougars allowing many unanswered points.
Up two games to zero, the lady highlanders needed to step up and make some plays to get some points on the board. Again they came out aggressive and led for the majority of game three with a final score of 25-21.
The Woodlands High School is known for their dominance and determination which was proven in this match. Game four they got their rhythm back and made some huge plays and defended Cinco Ranch's attacks. They ended up tying the match up 2-2 forcing a game five.
As the teams chose sides and picked who would serve, the Woodlands Lady Highlanders were planning their attack. Cinco Ranch came out firing in the final game but it was a little too late and fell to the Woodlands Lady Highlanders in the 1st preseason match. Final score was 3-2 with the Woodlands coming on top.
They are set to play College Station on August 17th.
>> Click here for more information <<
Articles by Month of Posting