/

/

/

C.D.C. Change in COVID-19 Cruise Testing Requirement
C.D.C. Change in COVID-19 Cruise Testing Requirement
By:
Fox Travel | Published 09/10/2021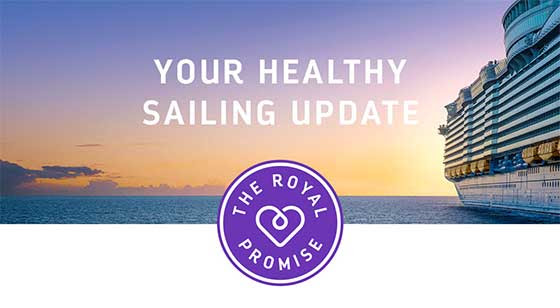 The U.S. CDC has revised their pre-cruise COVID-19 testing requirement for all cruises departing U.S. ports from September 13, 2021. We've shared the below with your clients and kindly ask that you also share it with them so they are prepared for their upcoming sailing.

Vaccinated guests must present a negative PCR or antigen test result taken no more than 2 days prior to sailing in order to board. (Previously, it was 3 days.) Check out our new, easy, and convenient at-home test below.

Unvaccinated children ages 2 to 11 must present a negative PCR test result taken no more than 3 days prior to sailing in order to board. (Antigen tests are no longer accepted.) There continues to be no testing
required for guests under age 2.

Guests' test results must be issued by an accredited test provider and show a laboratory negative result that can be printed out. Test cost continues to be the guest's responsibility. Learn about accepted tests at RoyalCaribbean.com/Test.

Starting Wednesday, September 8, fully vaccinated guests can order at-home test kits, shipped right to their door (anywhere in the U.S.) in two business days or less. They can complete their pre-cruise test at home, with live video supervision by a Certified Guide and get results in 15 minutes.
Visit RoyalCaribbean.com/HomeTestKit.

The remainder of our health and safety protocols remain unchanged.
Visit RoyalCaribbean.com/Health for all of our health
protocols & additional details.

If you have questions about these protocols or have any concerns, please contact us at 954-628-9290 or 1 (800) 256-6649. We're here to answer your questions or work with you on additional options.

As always, thank you for your support!