/

/

/

For Nearly 30 Years Cho's TaeKwonDo Academy has Been Teaching Discipline to Youths
For Nearly 30 Years Cho's TaeKwonDo Academy has Been Teaching Discipline to Youths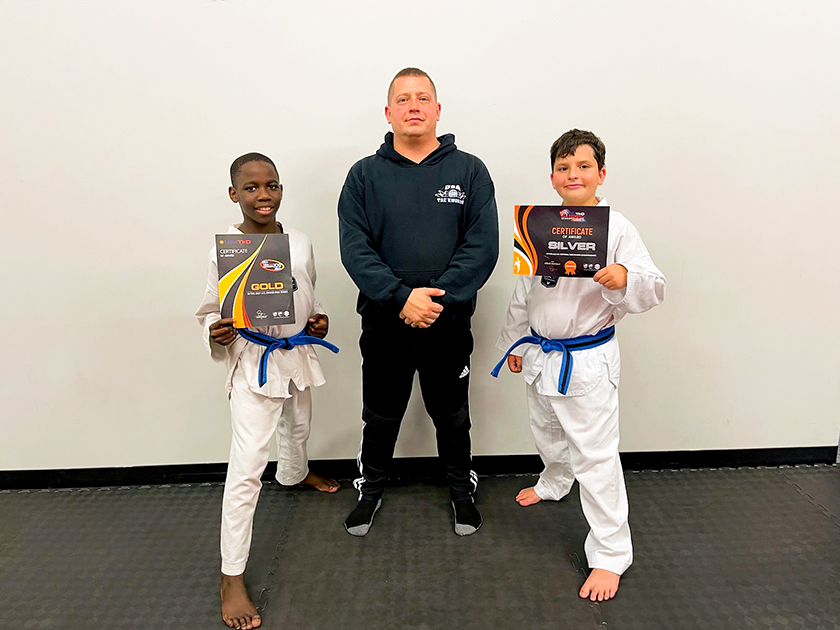 We at Cho's TaeKwonDo Academy have strived to provide the best in martial arts in The Woodlands and surrounding areas since 1992. Our Master Bill Gibbs has come a long way with our tournament team with many wins with gold, silver, and bronze medals in local, state and national tournaments. We provide not only classes that focus and teach discipline, respect and honor but also competitive spirit and determination through our tournament team.
Recently our Master Bill Gibbs took 6 students to attend the USA Taekwondo National Competition in San Antonio. 4 of them got into the Top 10, and the other 2 medaled in their respective divisions. Elijah Cronin (11) received Silver in sparring and Jayden Nguefang (9) received Gold! These boys are super dedicated, often missing out on family and friend events to come train, and truly have made this sport their own. They spent most of the season undefeated. They are examples and role models for all their piers. This coming season marks the 10th year that TNT has been in existence. Every year bringing back multiple state, regional, and national titles.
You can join Cho's TaeKwonDo Academy now as we offer free trial classes and take up special offers such as free uniforms when you sign up.
We also do not require contracts like most other martial arts schools and offer very flexible schedules and plans.
Visit our website at www.chotkd.com or our Facebook @Cho's TaeKwonDo Academy to sign up!
Articles by Month of Posting