/

/

/

Louisiana-Based Pizza Company, Pizza Artista, Coming Soon to The Woodlands
Louisiana-Based Pizza Company, Pizza Artista, Coming Soon to The Woodlands
By:
Woodlands Online | Published 10/18/2021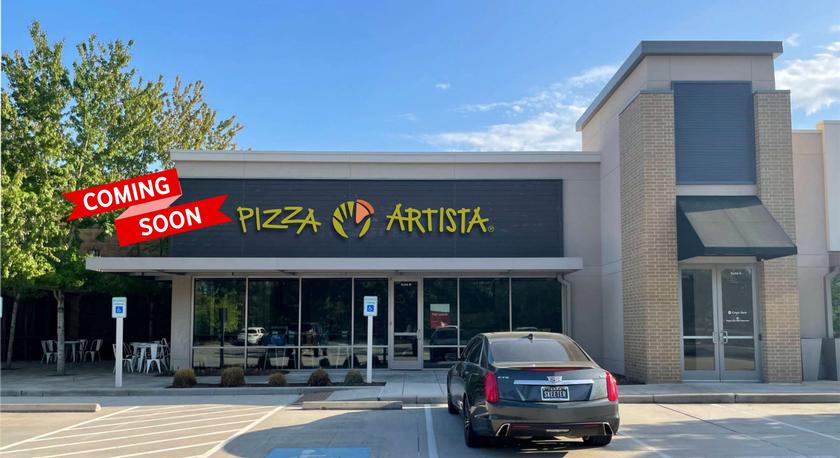 THE WOODLANDS, TX — Pizza Artista is coming to The Woodlands!
Address: 2501 Research Forest Drive, Suite B 77381
The franchise is owned by South Louisiana locals Scott and Cynthia McClaskey, and Kirk Miller. They're focused on a speedy service for customers paired with excellent hospitality.
Their State-of-the-Art Oven
Excerpt from www.pizzaartista.com
The secret of stone hearth cooking is the stone. The single-piece floor and dome of the oven are made from specially formulated high-temperature refractory ceramic. The unique construction method and materials produce a deep heat sink (storage) effect that guarantees floor temperature. A guaranteed floor temperature ensures consistent cooking zones and consistent product throughout the day.
From our made-from-scratch dough, to the fresh produce, we are committed to giving our guests the best we have to offer. With our fire deck oven's ability to cook our pizzas in three minutes, once again, we have our guests in mind. Our quick speed enables those who are short on time to get in and enjoy a delectable meal within a few minutes! Our friendly staff is poised and ready to wow every guest! Our goal? We want Pizza Artista to be the standard by which all other pizza competitors are judged. Come join us for a meal and experience the difference!
Dine in, carry out, or delivery will be available! Locations in Spring and Conroe are also coming soon.
- www.pizzaartista.com for more info -
Articles by Month of Posting